Drifting's Fab Five Take On China
Vaughn Gittin Jr, Chris Forsberg, Matt Powers, Fredric Aasbo and Kyle Mohan are all Formula Drift competitors, but this weekend they combined forces in Tianjin for Round 1 of the World Drift Series China.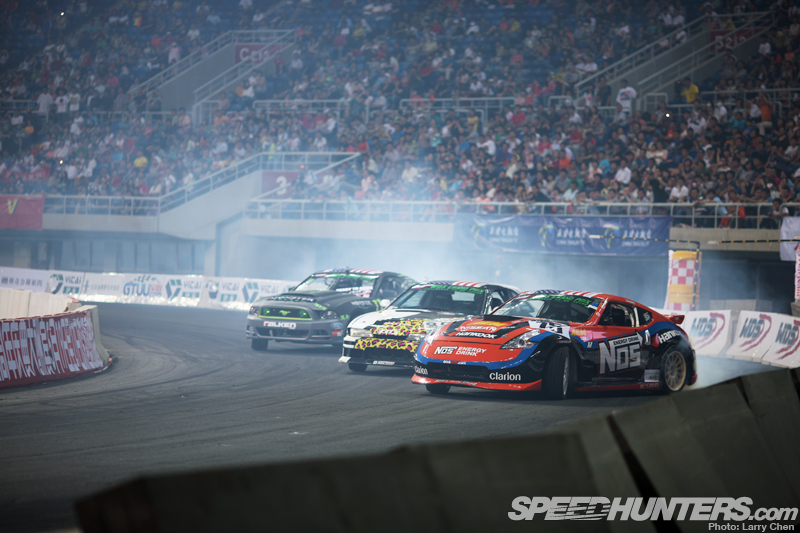 Along with an individual points championship there is a team drift competition before the start of the event. Three of the five Formula D drivers entered, Representing team USA.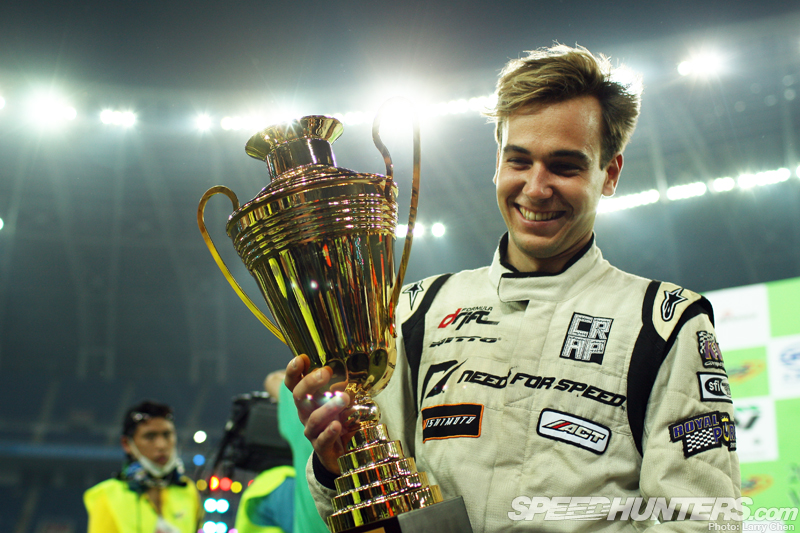 Matt, Chris and Vaughn came out on top with New Zealand in second and the Chinese drivers in third.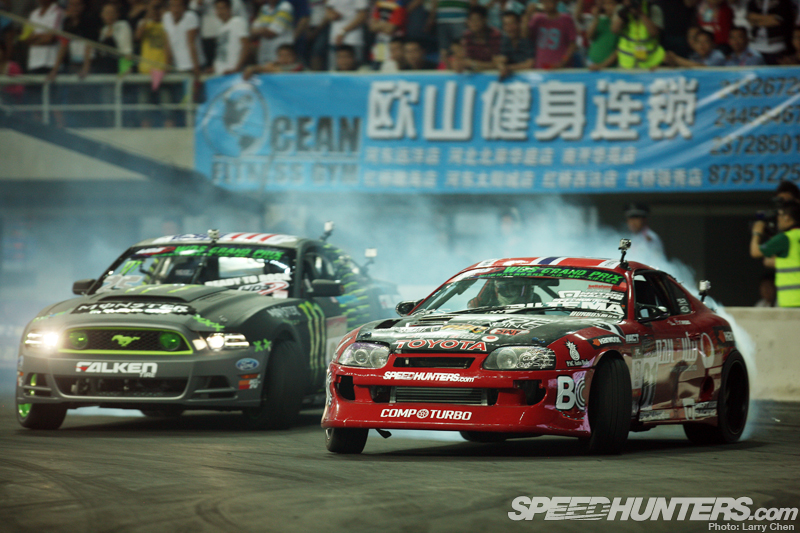 The main event took three hours to run its course and was filled to the brim with action. One of the highlights was when Fredric Aasbo met Vaughn Gittin Jr in the top 8 bracket. It was such a great fight that I was reminded of when Fredric went up against Vaughn back in 2010 at FD Seattle.
Fredric qualified in 1st place so he lead the battle. It was too close to call, so the judges called for a one more time. As Vaughn led the OMT battle, Fredric went in a bit too hot and ended up riding the wall. Fredric and Chucky were relatively unscathed, but Vaughn moved on.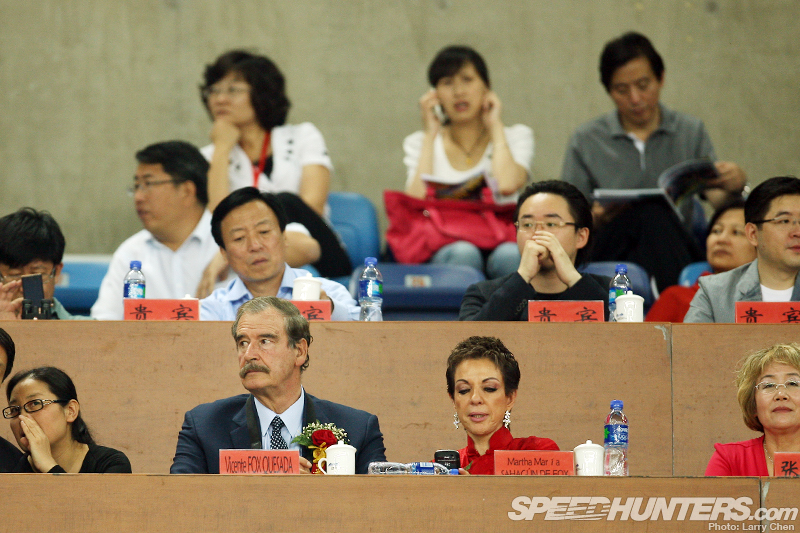 All this crazy action was happening under the watchful eye of a new fan of drifting, former president of Mexico, Vicente Fox and his wife Martha Fox.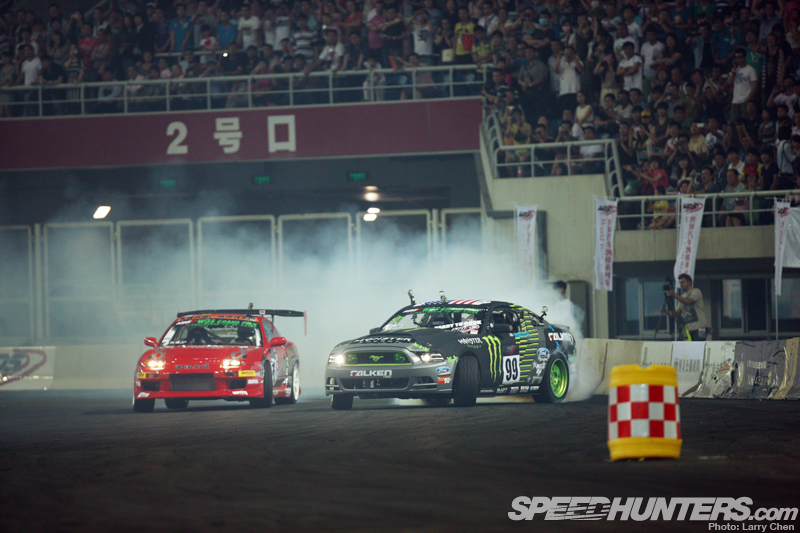 In the finals, Vaughn met Taiwanese driver and D1 Grand Prix veteran, Feng Ren Zhi. After a one more time battle, Feng's throttle cable broke on his follow run which gave the win to Vaughn…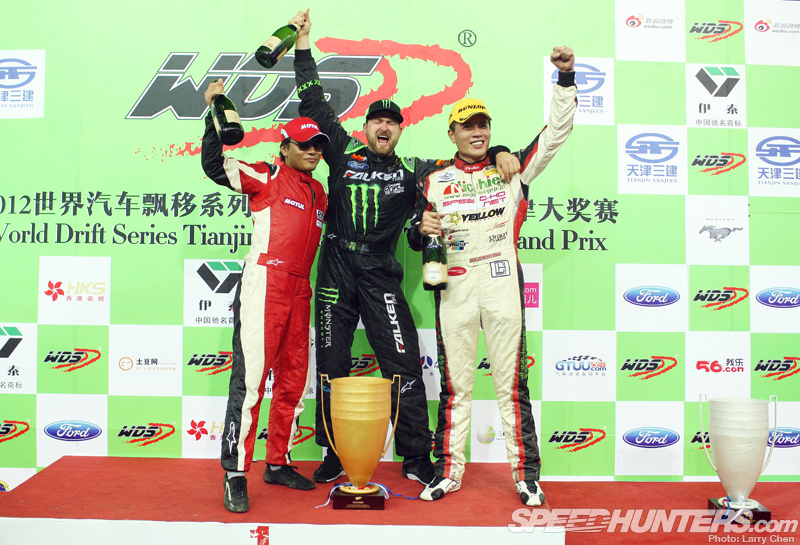 …second went to Feng, and third went to Chinese driver, Wang Qi.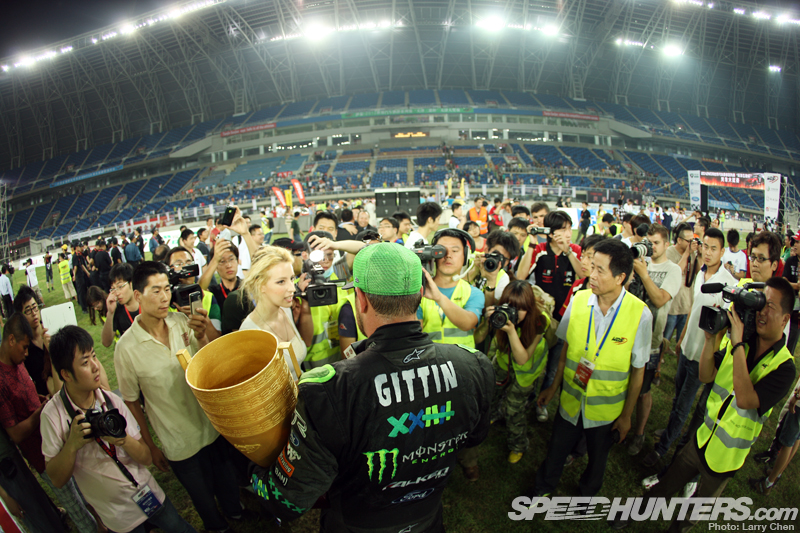 The Chinese, Hong Kong and International media swarmed Vaughn and the rest of the podium finishers as soon as they stepped down.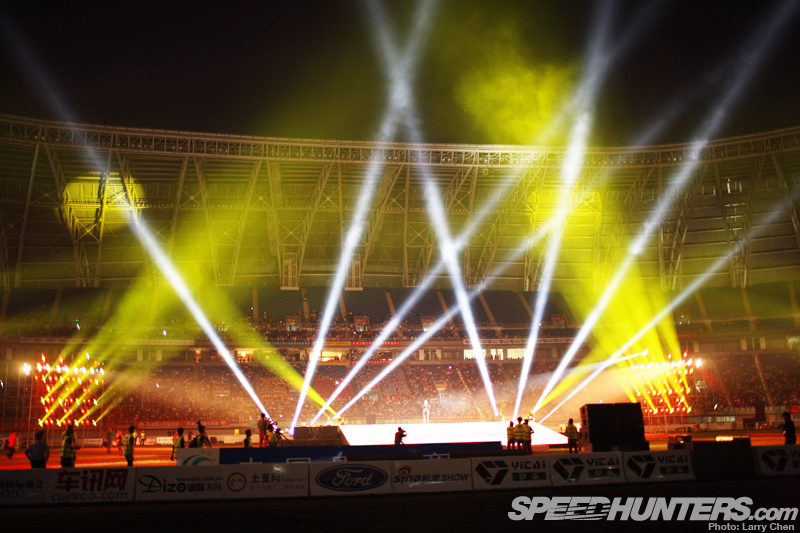 I'm looking forward to some much needed rest after having a 20 hour day following the fab five of drifting around mainland China. I'll be back soon with more event coverage from WDS Round 1 Tianjin.
Larry Chen
Larry@dev.speedhunters.com
More stories from WDS China on Speedhunters
More drift stories on Speedhunters
Drifting's Fab Five Take On China