Team Need For Speed In China
Team Need For Speed drivers Matt Powers and Fredric Aasbo will be competing in the first round of World Drift Series China in the city of Tianjin this weekend.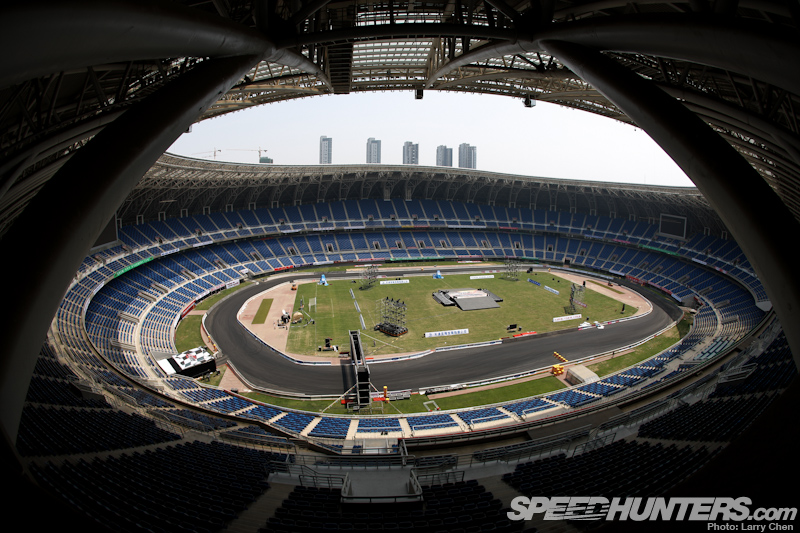 They line up alongside fellow Formula Drift drivers Vaughn Gittin Jr, Chris Forsberg and Kyle Mohan at the event, which is held inside the Olympic stadium.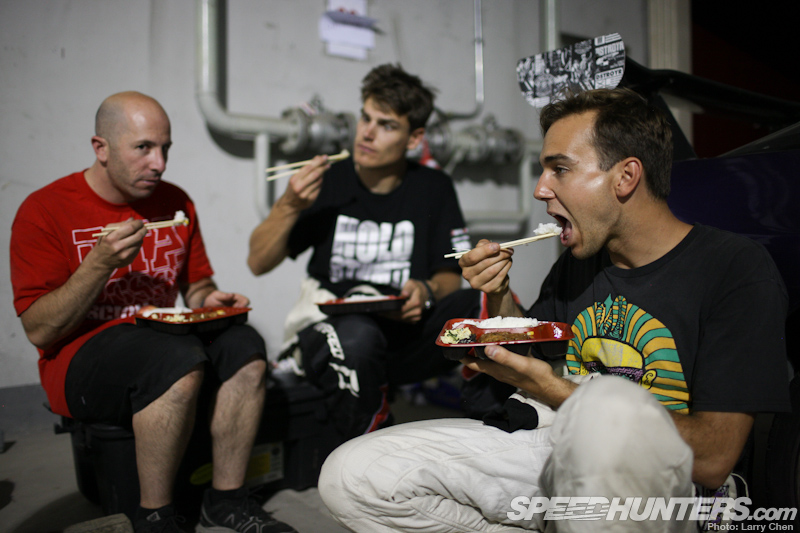 Matt has been competing in China since 2009, but this was Fredric's very first trip to the Communist country. I think they blended in quite well.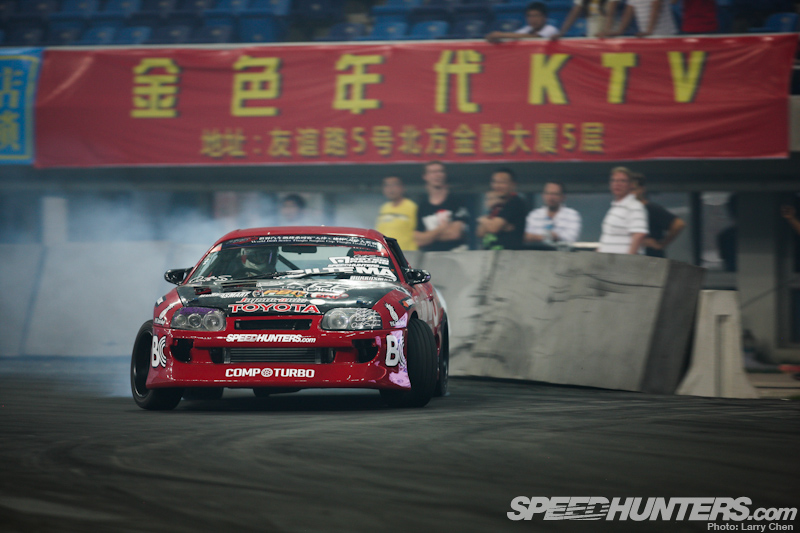 Fredric will be driving Chucky, the friendly right-hand drive Supra.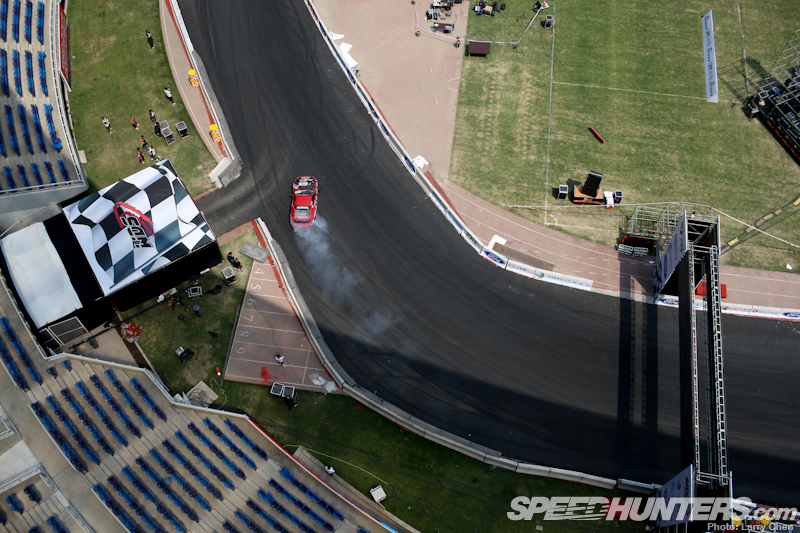 He looked great during practice and gave the walls a few love taps throughout the day.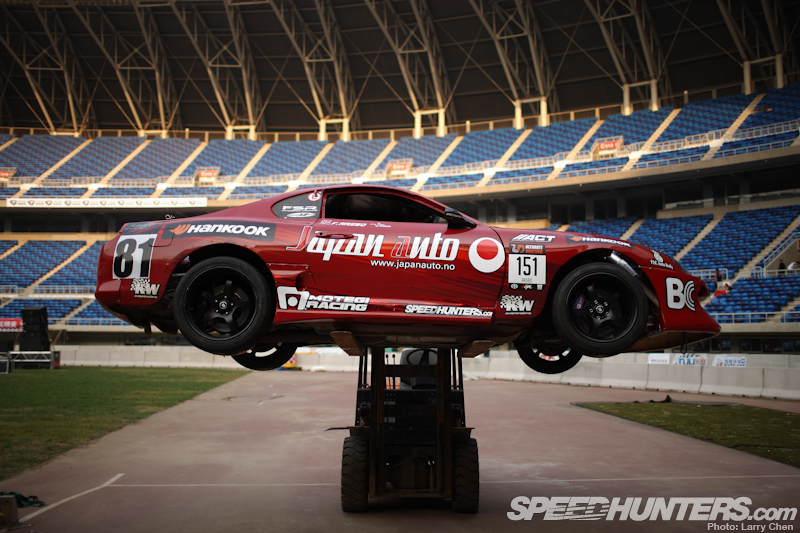 It proved to be one too many taps, as his gas tank came loose during a demo tandem battle with Vaughn.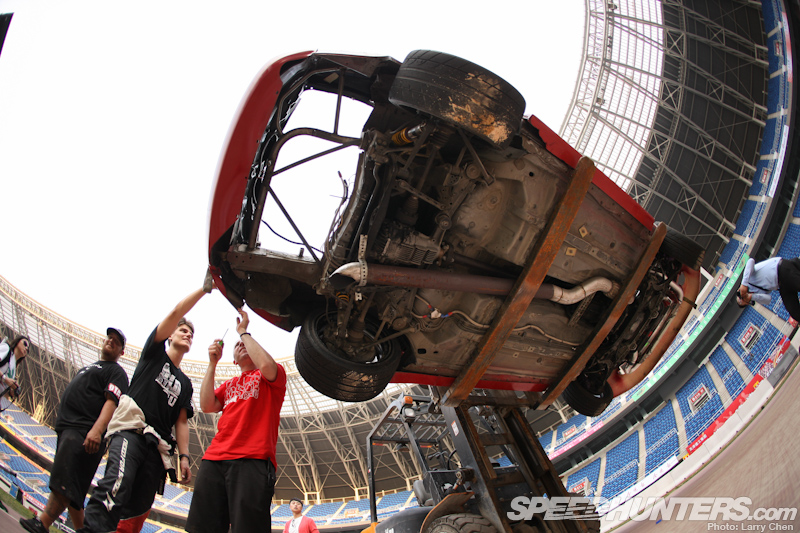 But it was fixed quicky and efficiently, and will be ready for competition.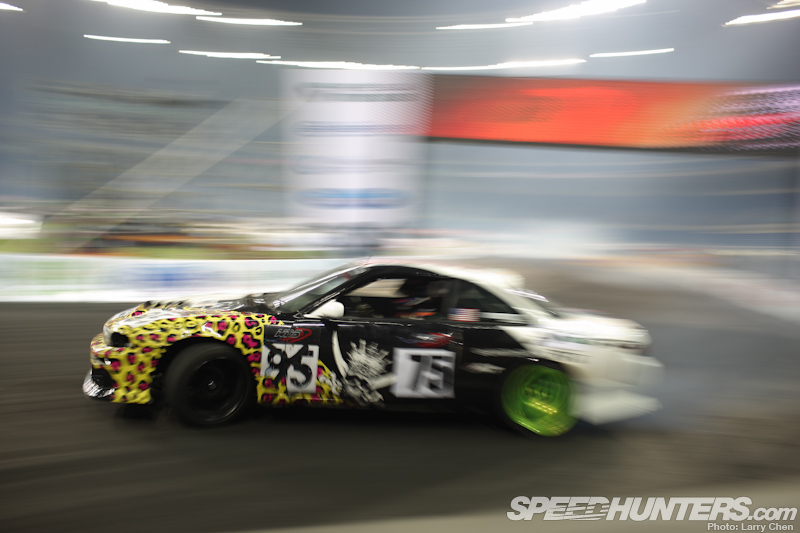 Matt will be driving his LS1-powered S14. He got second place last year at the same event after losing to Vaughn in the finals.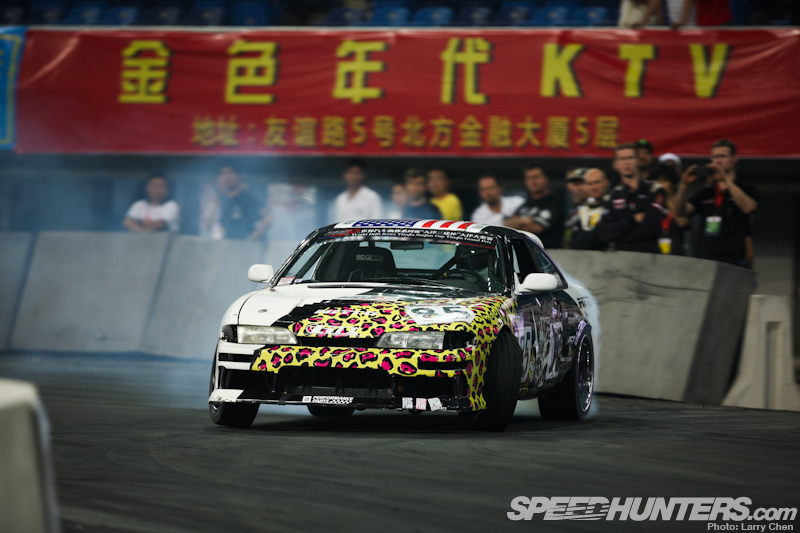 This year he is back and with a few more upgrades. Who knows – maybe he will meet his team-mate in competition.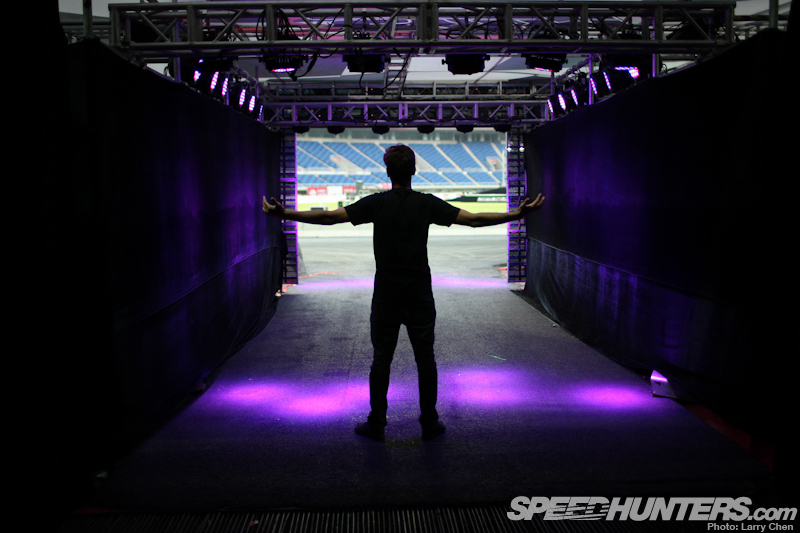 Stay tuned for updates as well as more in-depth coverage as the boys take on the rest of the field this weekend.
Larry
Larry@dev.speedhunters.com
More stories from World Drift Series on Speedhunters.
More stories from Larry Chen on Speedhunters.
Team Need For Speed In China