World Drift Series China: Getting Sideways On The Streets
I'll pick up right where I left off from my last post. Qualifying was over and Team America driver, Kyle 'The Menace' Mohan has the top spot. The dedicated rotary head has had such a troublesome season this year in Formula Drift, with three engine failures and non-stop mechanical issues. Historically, he's always been a very strong qualifier, so not qualifying for two Formula Drift Pro Championship events in a row really crushed him.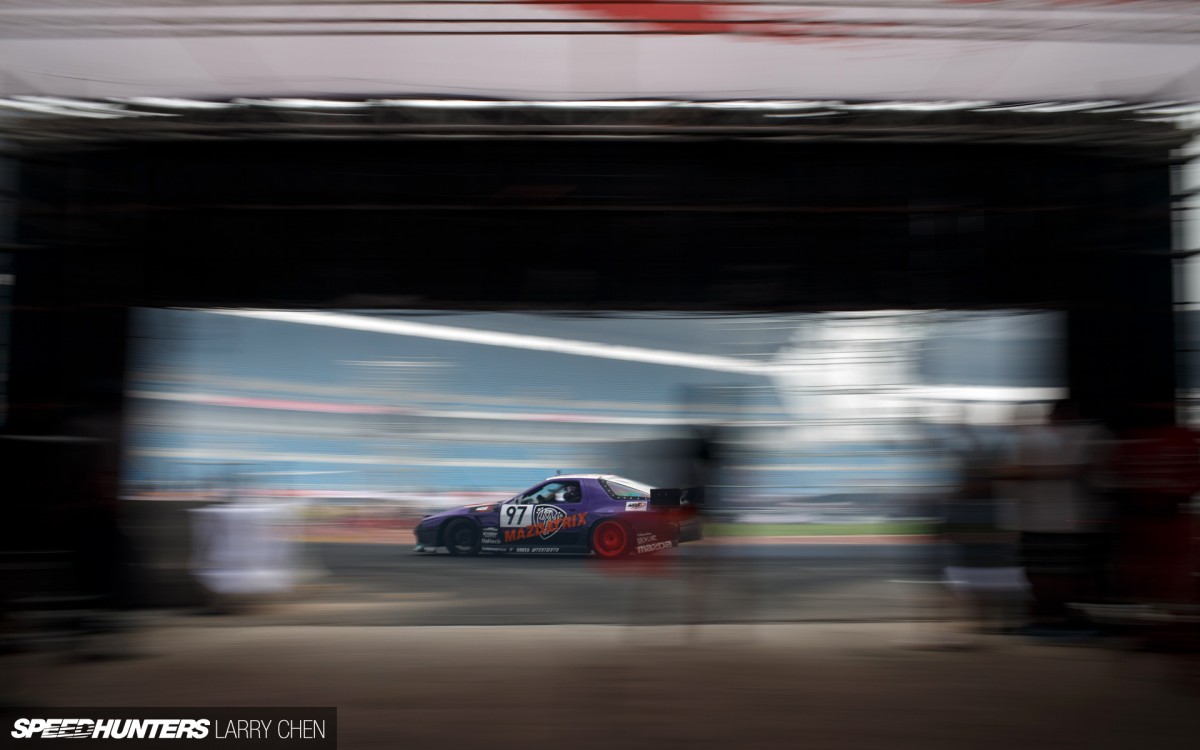 The good thing is, going into Round 2 of the World Drift Series China season he sat in fourth place. And with four events in total, he can easily win his first ever championship.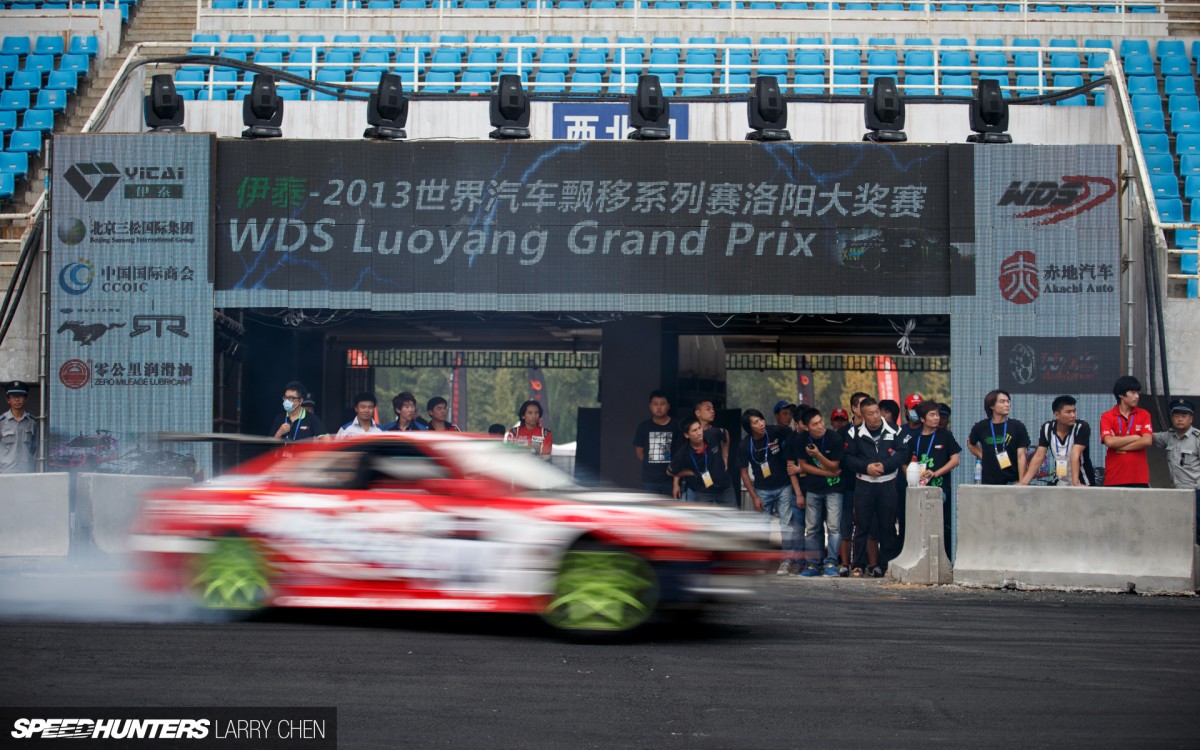 Although the problem with competing in China is its geography. You are very far away from any auto parts store, or any place that carries parts for a FC RX-7. Sometimes improvisation is the best way to get around things. The American team would learn this quickly as they competed in Luoyang.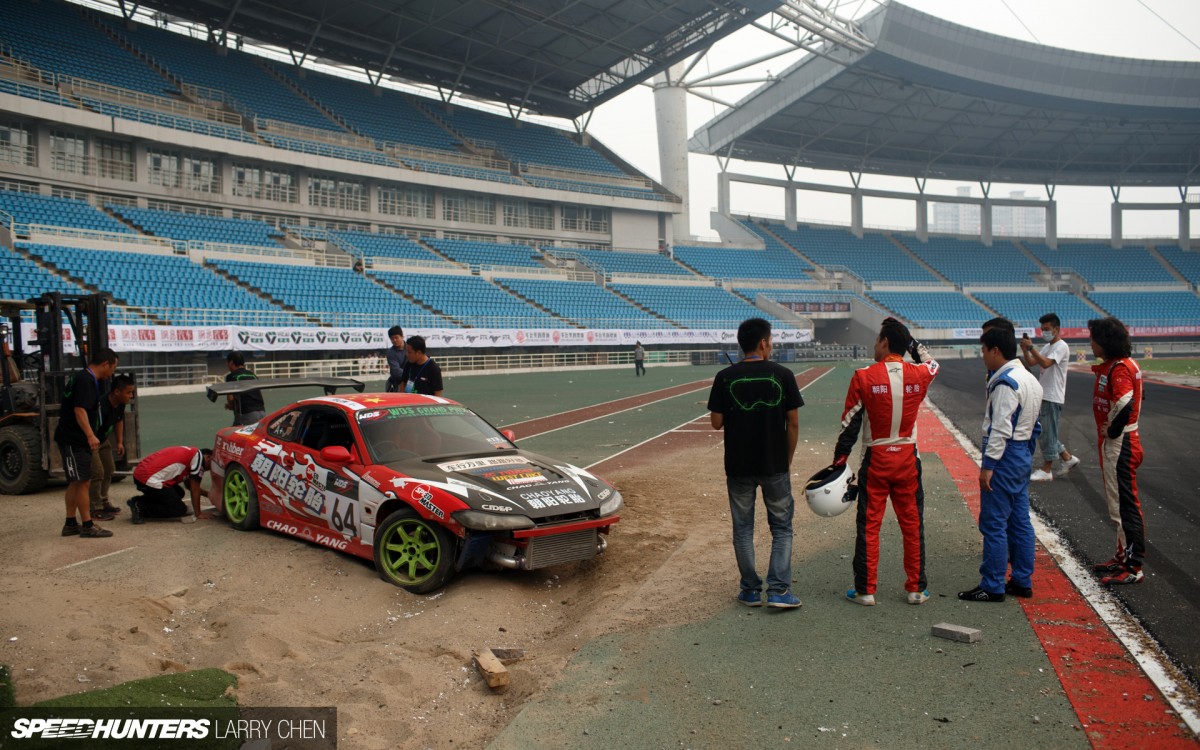 The drifting events in China are unlike any other that I have been to in the world. I mean, how often do you see a drift car attempt a triple jump?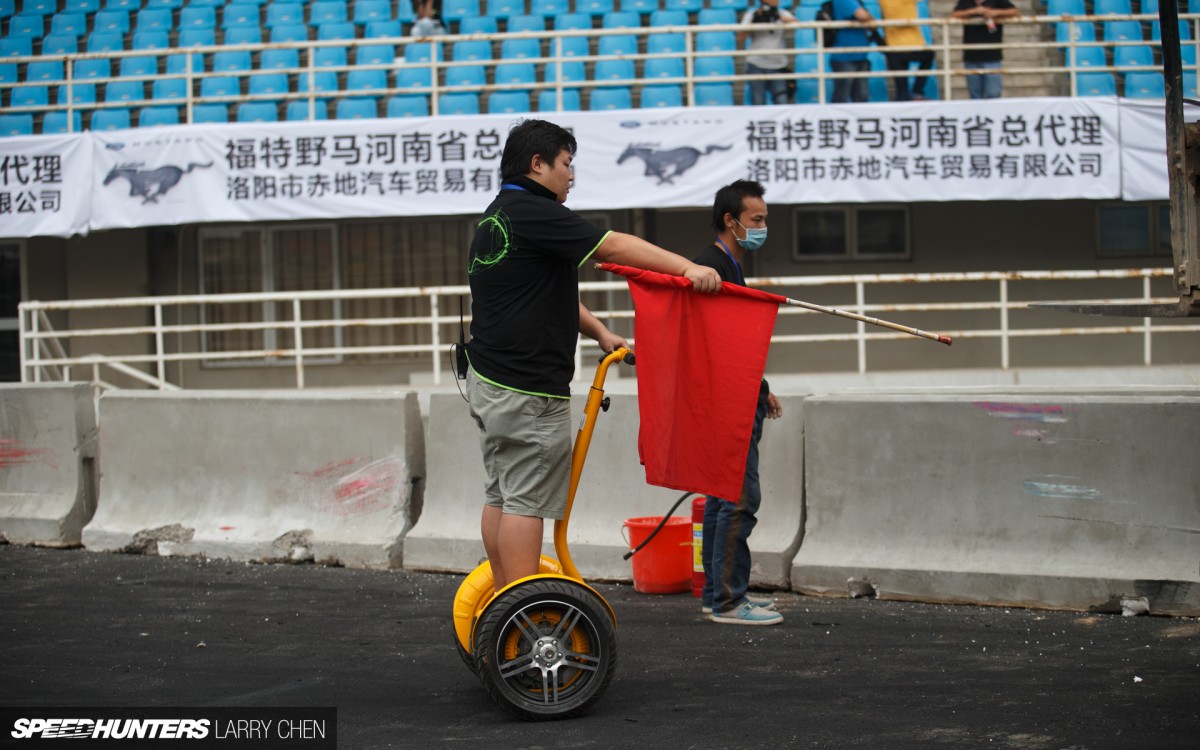 Segways were supposed to revolutionise the way that we as humans travel, but until now, I have not really seen them used for anything outside of mall cops and tourist traps. Obviously someone in China has figured out how to build a very similar-looking machine for pennies on the dollar compared to the real thing.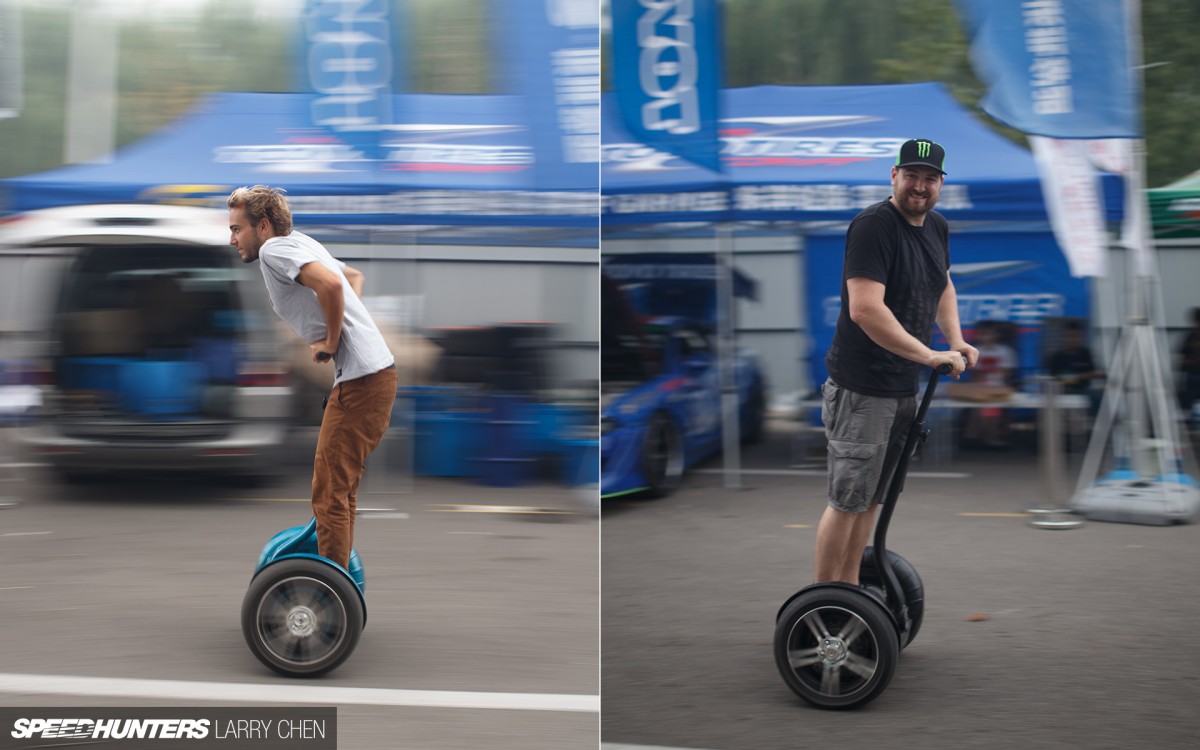 Not only do the corner workers use them – but every staff member has one. The funniest thing to me is the Chinese guys actually get mad if you call the machines anything else than a 'Wind Runner'. They sure look like Segways to me!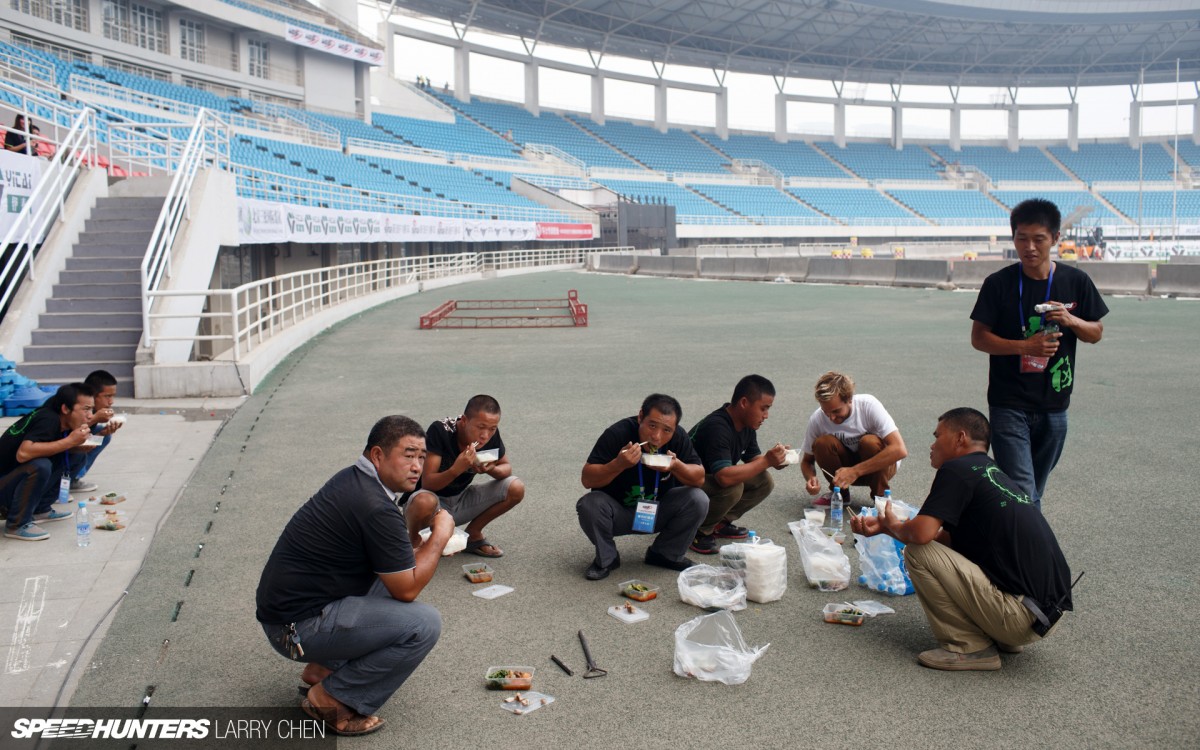 Part of the whole experience for the drivers was to immerse themselves in the culture. One of these guys is not like the others. Fish head soup anyone?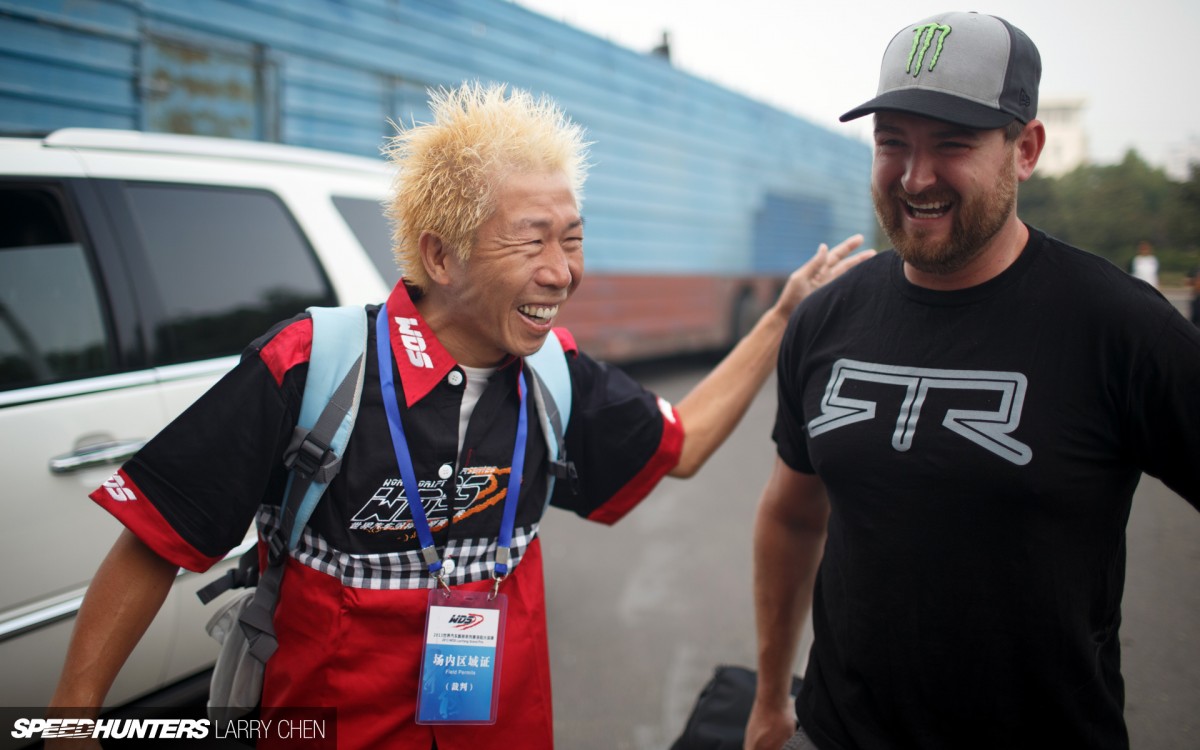 At the end of the day it was all about having fun. Tarzan Yamada has been coming to China for as long as I can remember. I don't know if I've ever seen Vaughn having such a good time with a drifting judge.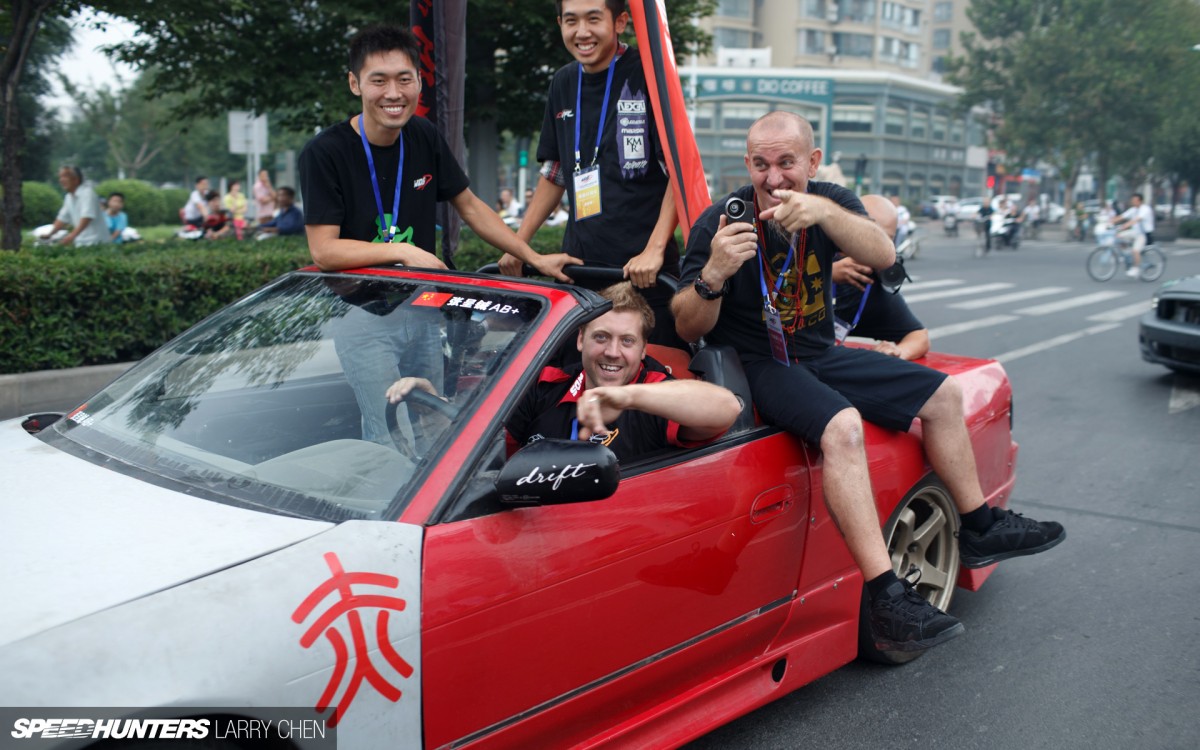 The stuff that you can get away with doing at these events is nuts – take the street drifting element for example. It's actually a planned thing for WDS China and the Chinese public go crazy over it.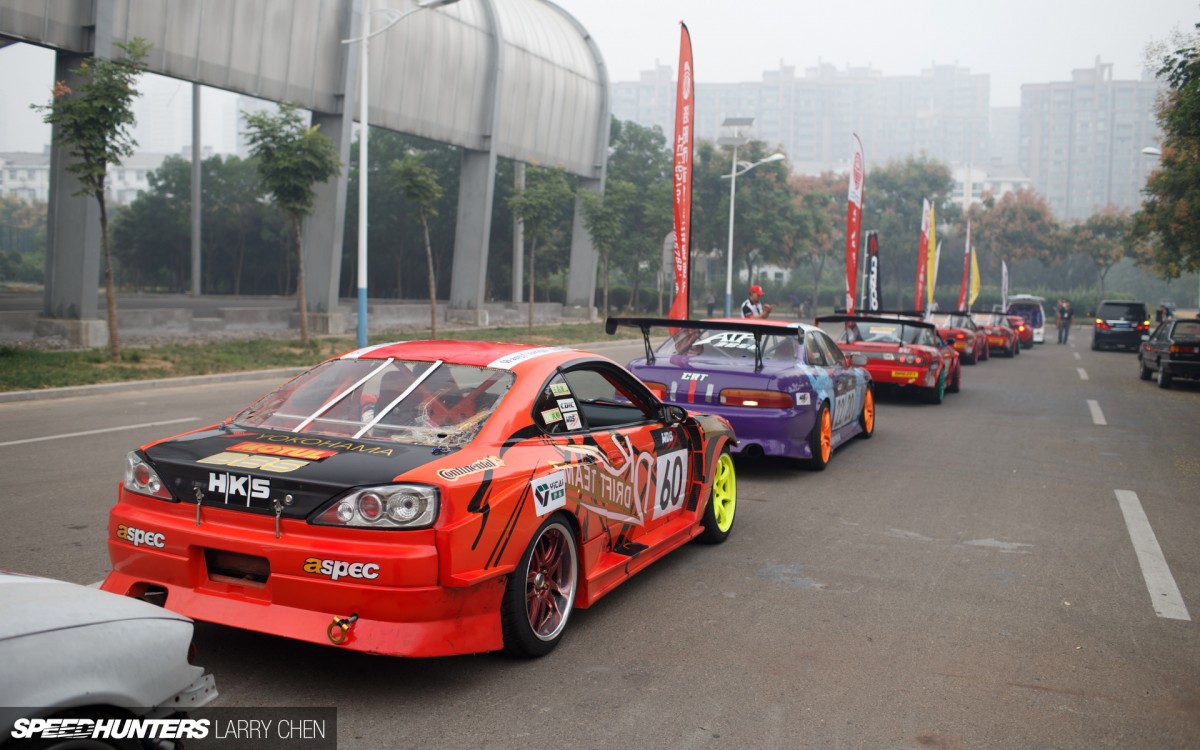 The entire grid lines up outside of the stadium and drives through the city. The streets are supposed to be blocked off by the police, but you guys probably already know how that sort of thing goes.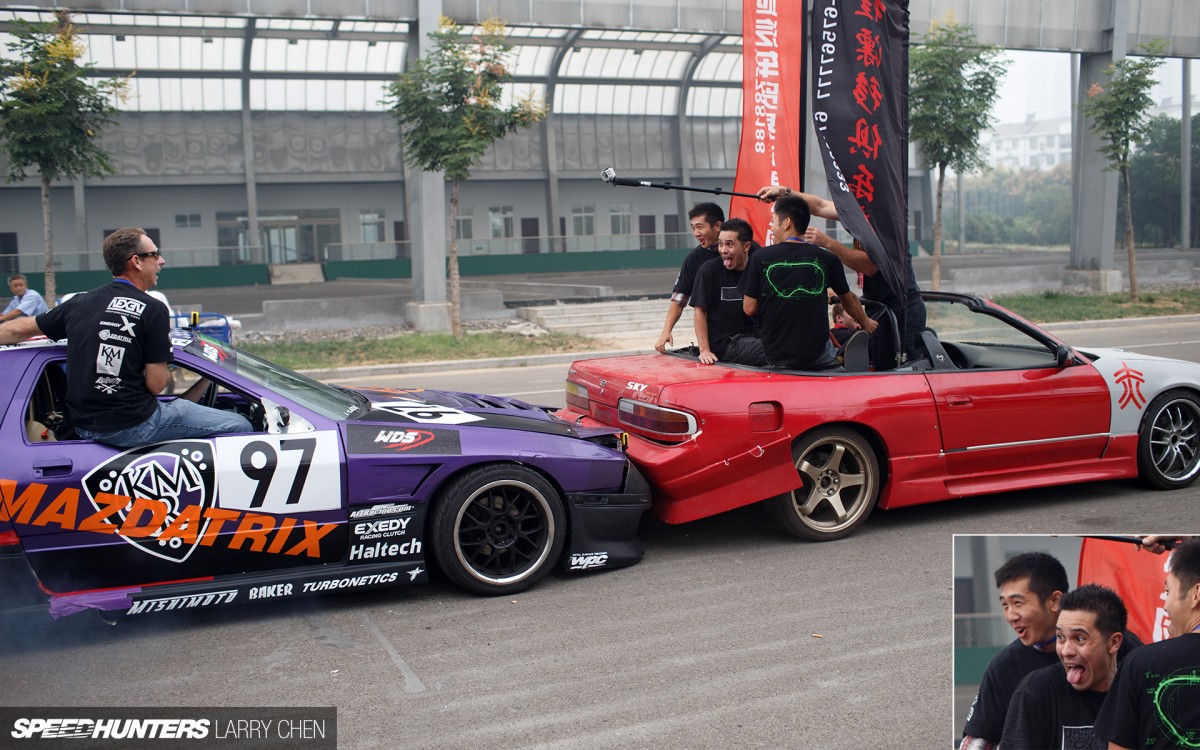 Kyle Mohan got so amped up that he could not wait to get out onto the street and do some drift racing. So much so in fact, that he did a standing burnout right into the car in front of him. He told me he didn't anticipate all the grip from the people sitting in his trunk.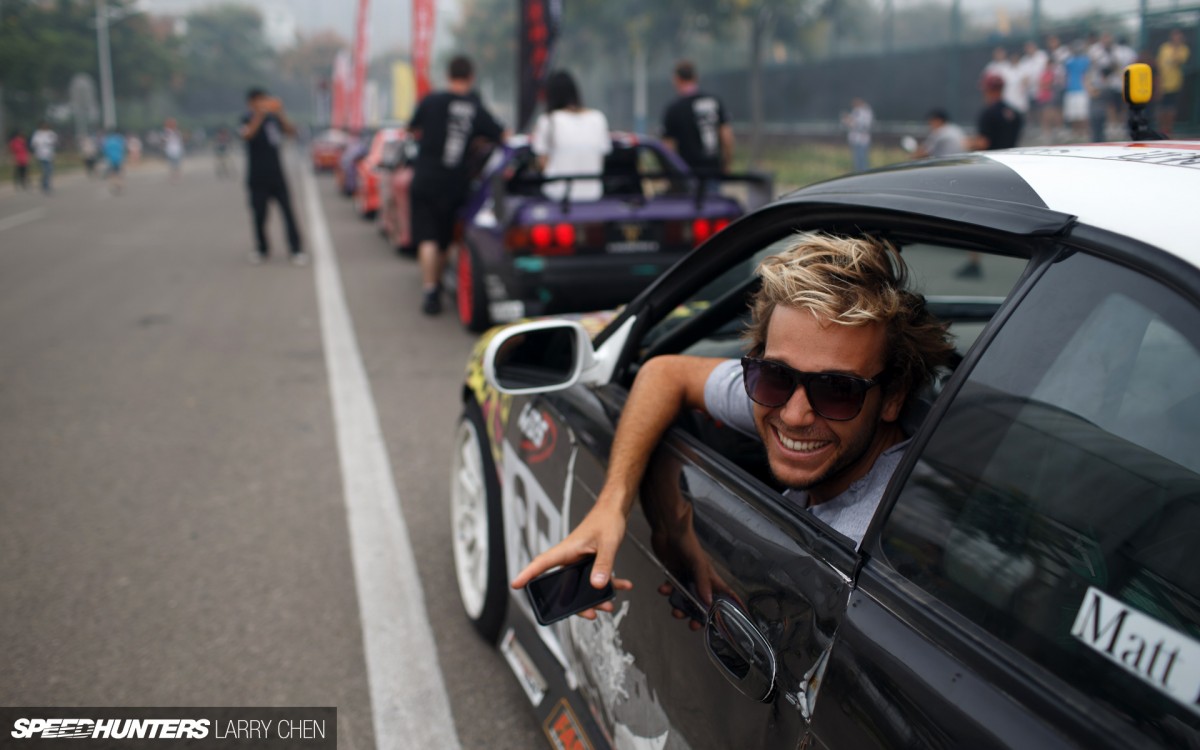 Good times were had by all, and we all had a laugh at Kyle's expense.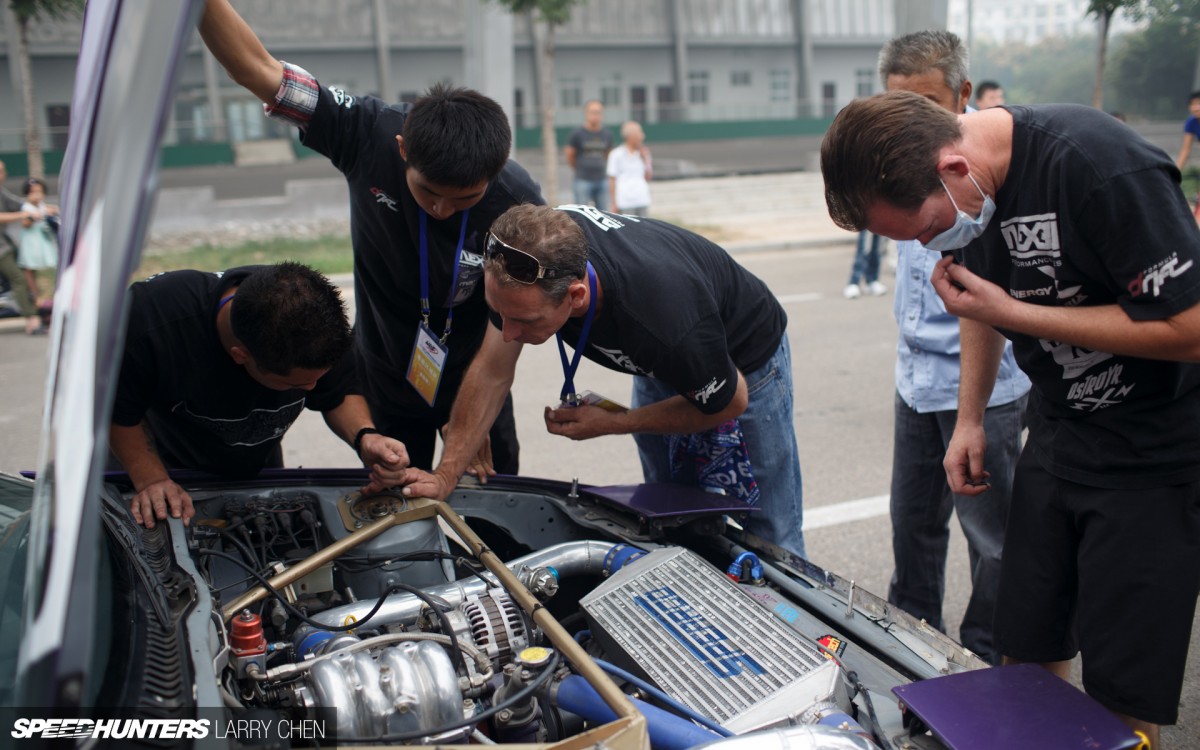 The important thing was the number one qualifier didn't hurt his car. His pride on the other hand…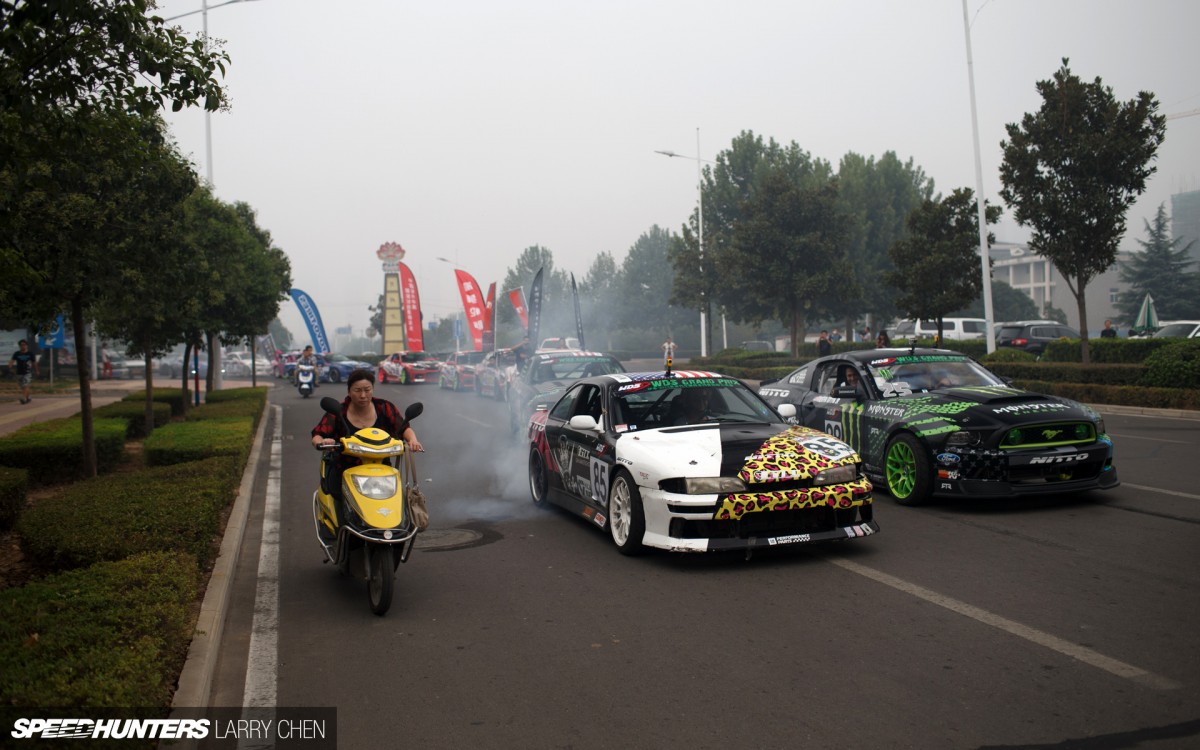 Eventually the drift train started moving and the cars poured out onto the streets.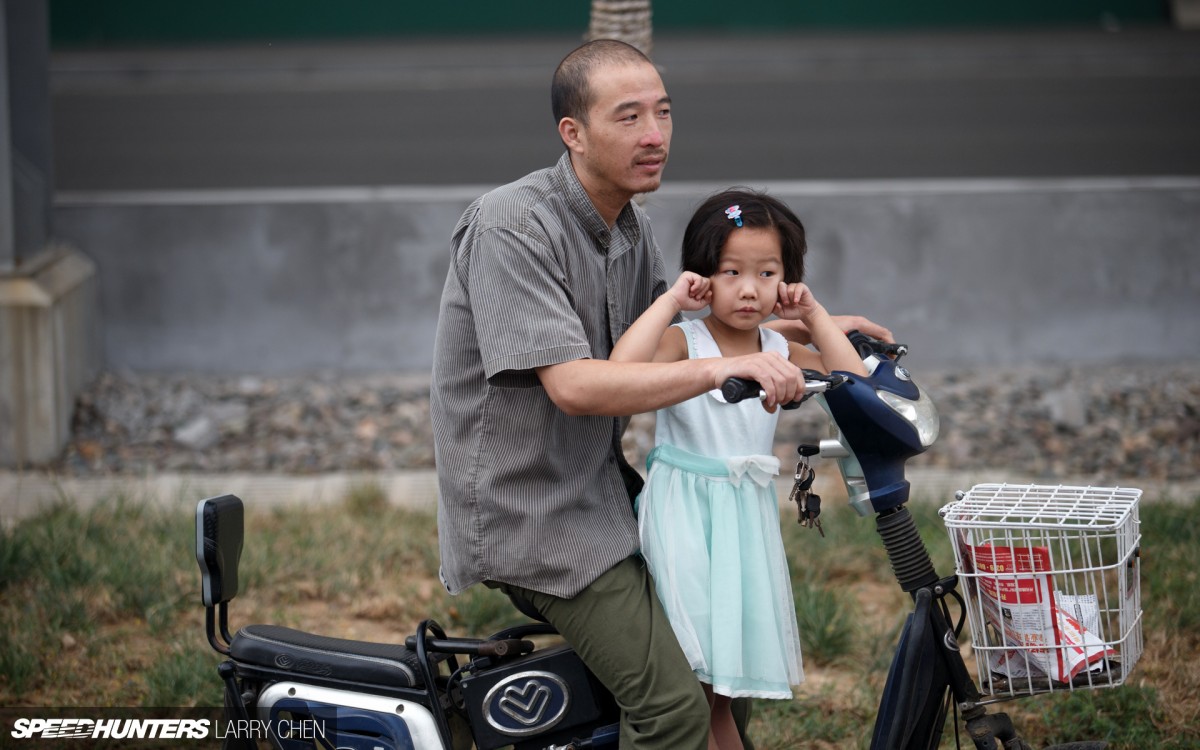 People did not really know what to think. What was it like to see your first burnout?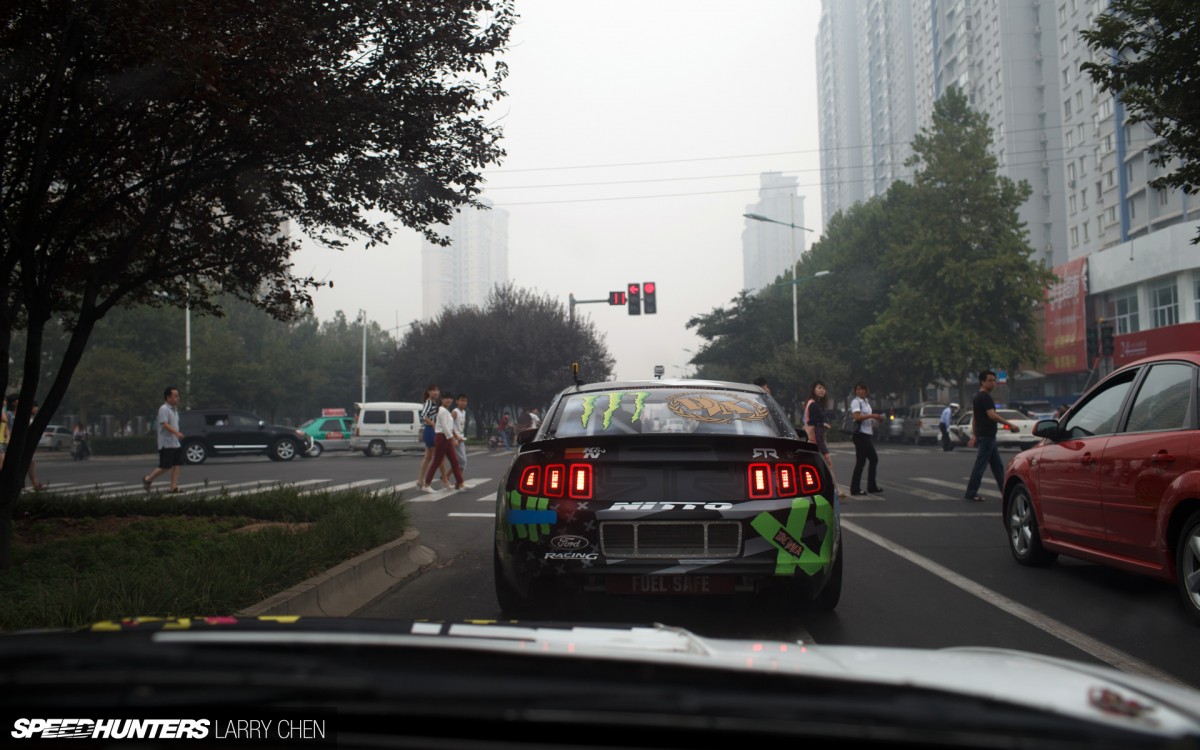 It was fun sitting at traffic signals just revving and saying "What's up?" to people stopped next to you.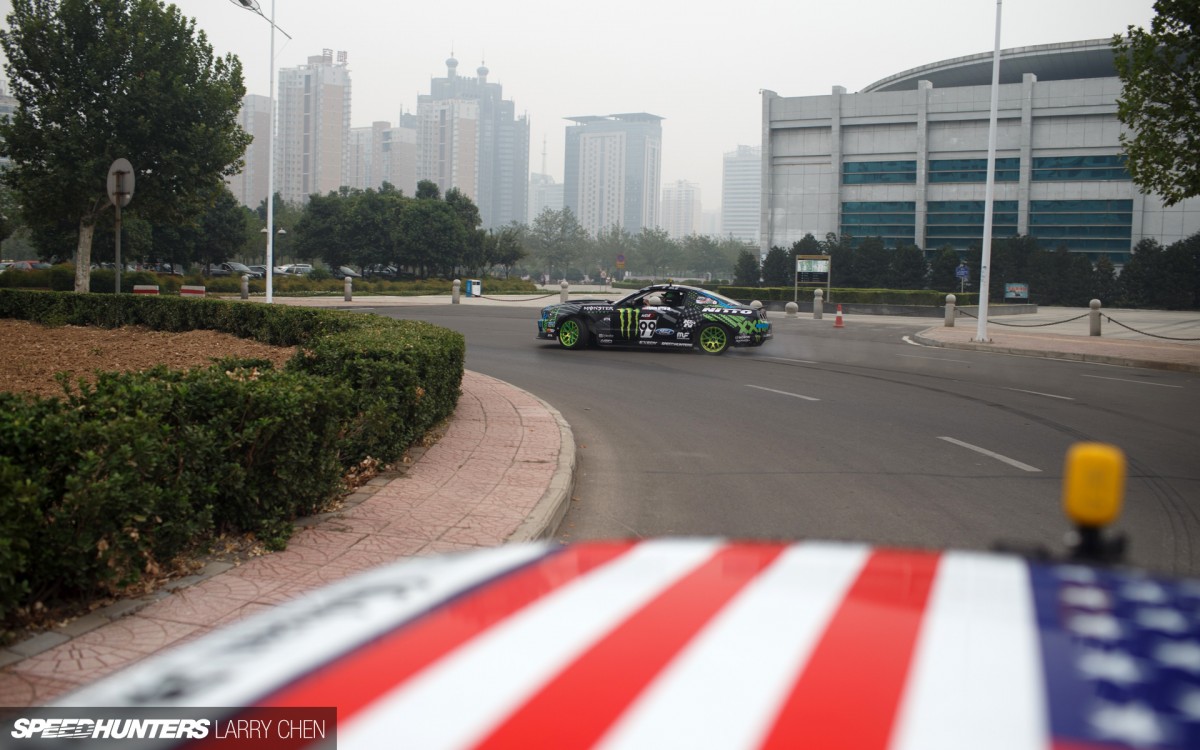 We made sure to obey all the local traffic laws and yield to other cars in roundabouts.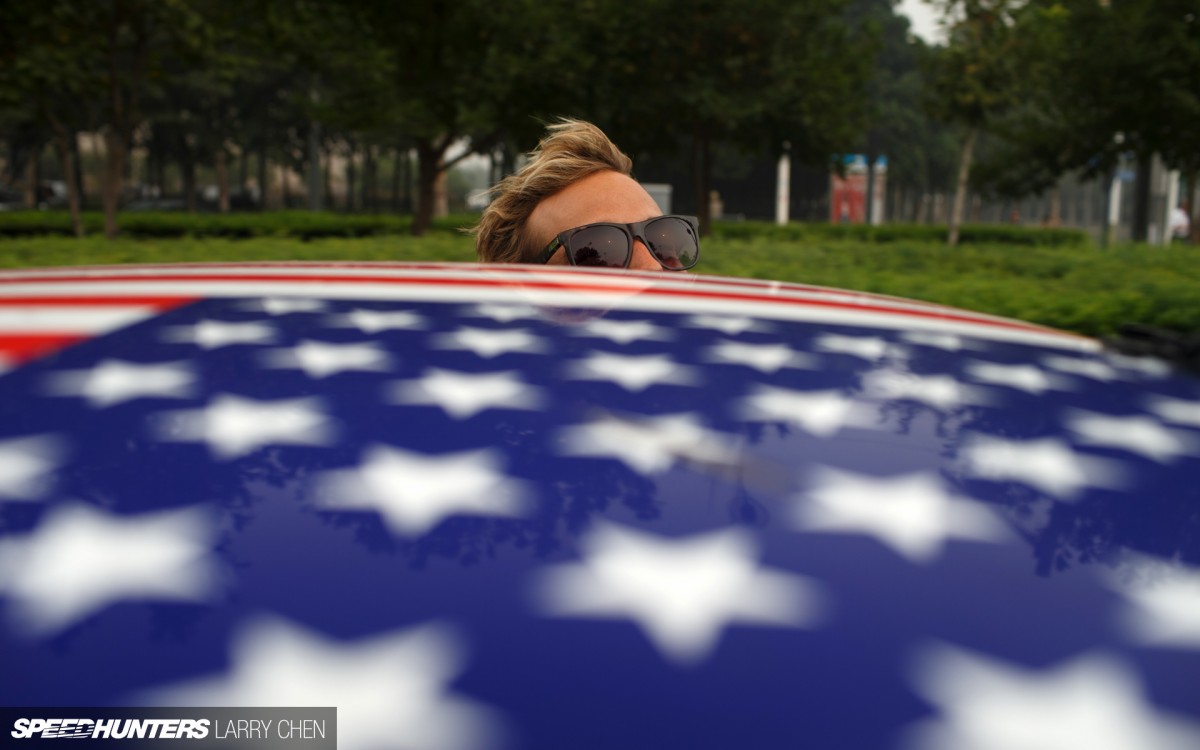 These sort of activities were most definitely Matt's favorite. It's not often you get to drive a competition car on the street.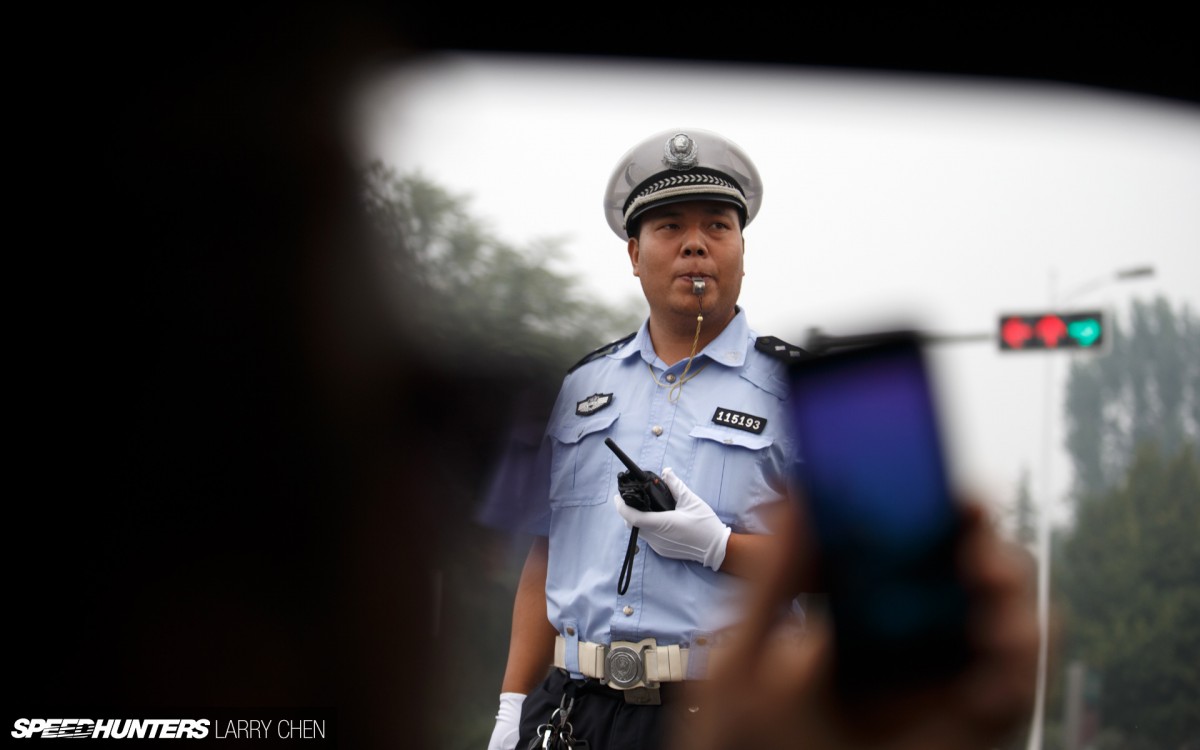 This police officer was loving his job that day.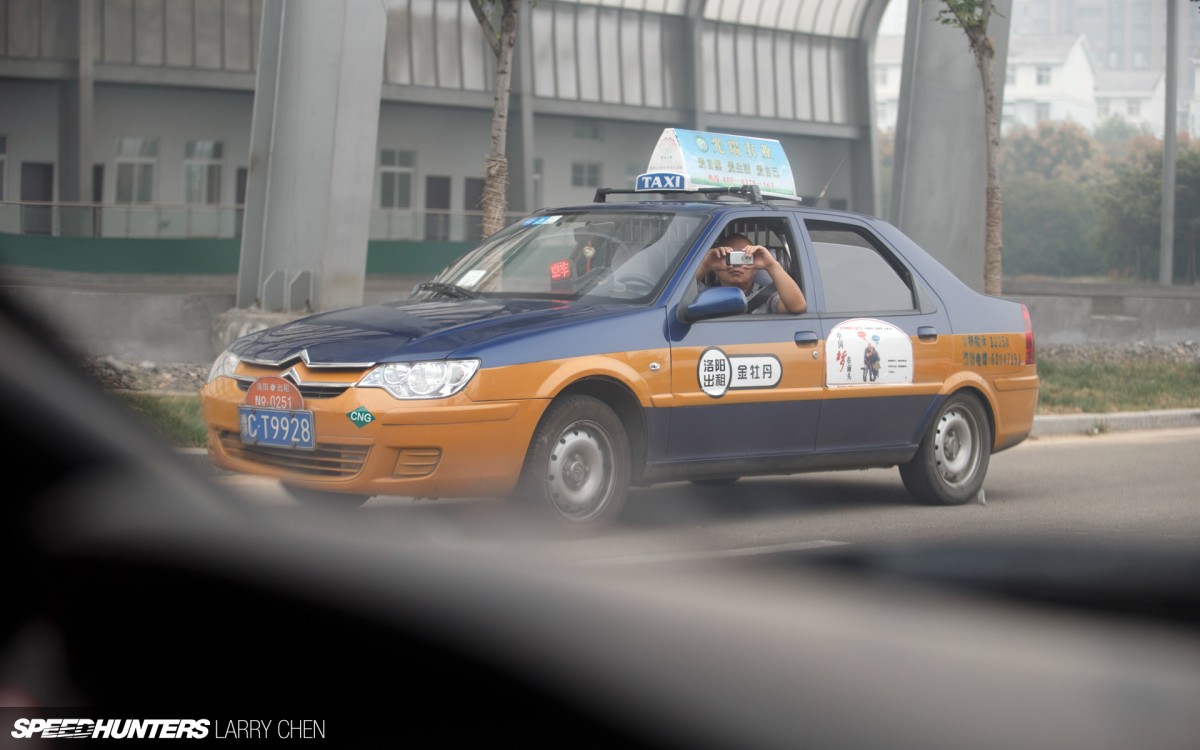 The locals were totally loving it. Taxi drivers would pull over and give us the right of way.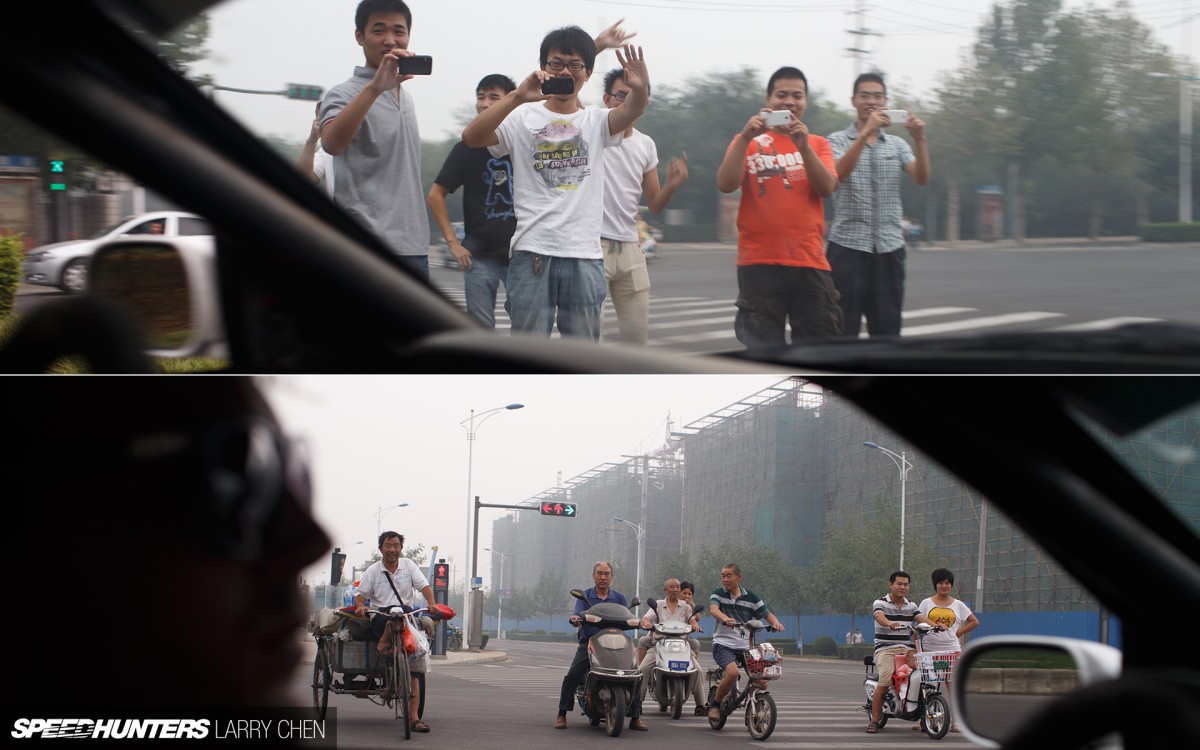 Pedestrians would wave and cheer as we drifted drove by. It was amazing.
CHAPTER TWO
The parade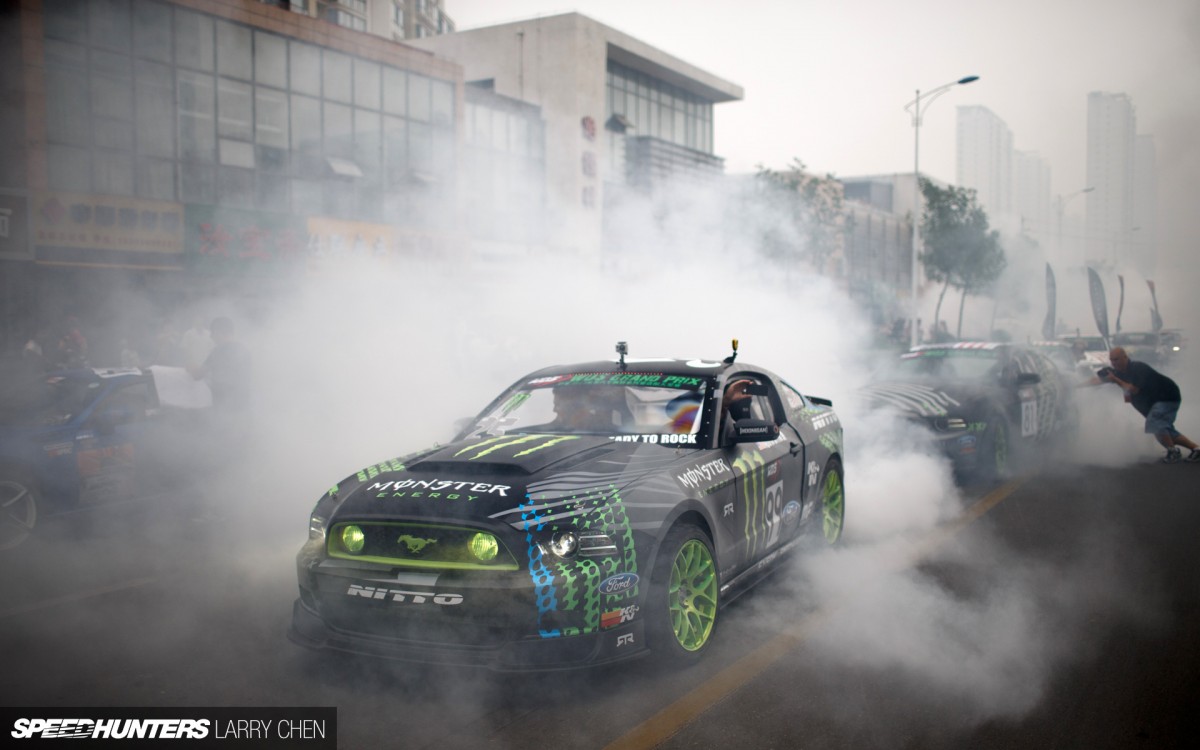 Eventually the convoy of cars stopped. There's that old saying: "If you build it, they will come." Well in drifting, it goes something like: "If you burnout, they will come."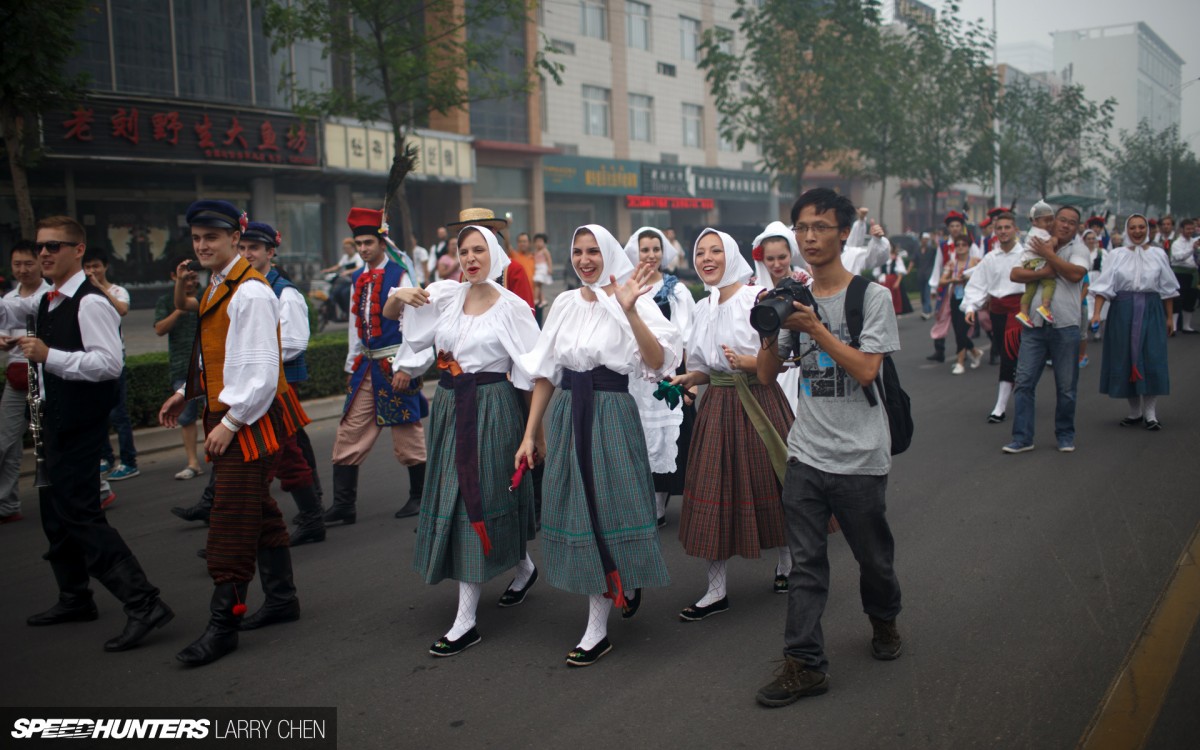 They came alright. Hundreds of them in costumes. It was absolutely nuts.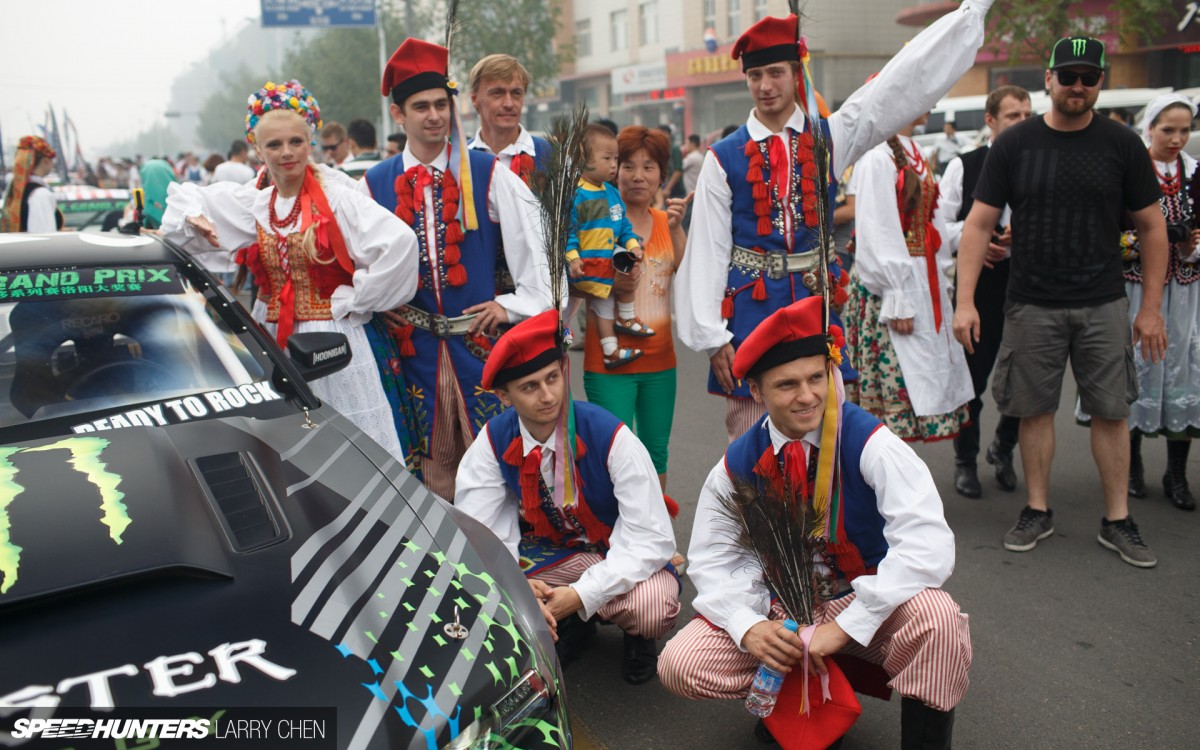 Basically, our parade of cars rammed into another parade which created some sort of super parade. It consisted of Russians, Ukrainians and Latvians, who were all there to dance, sing and play music, and get stupid on the streets alongside the American, Chinese, Thai and Japanese drifters.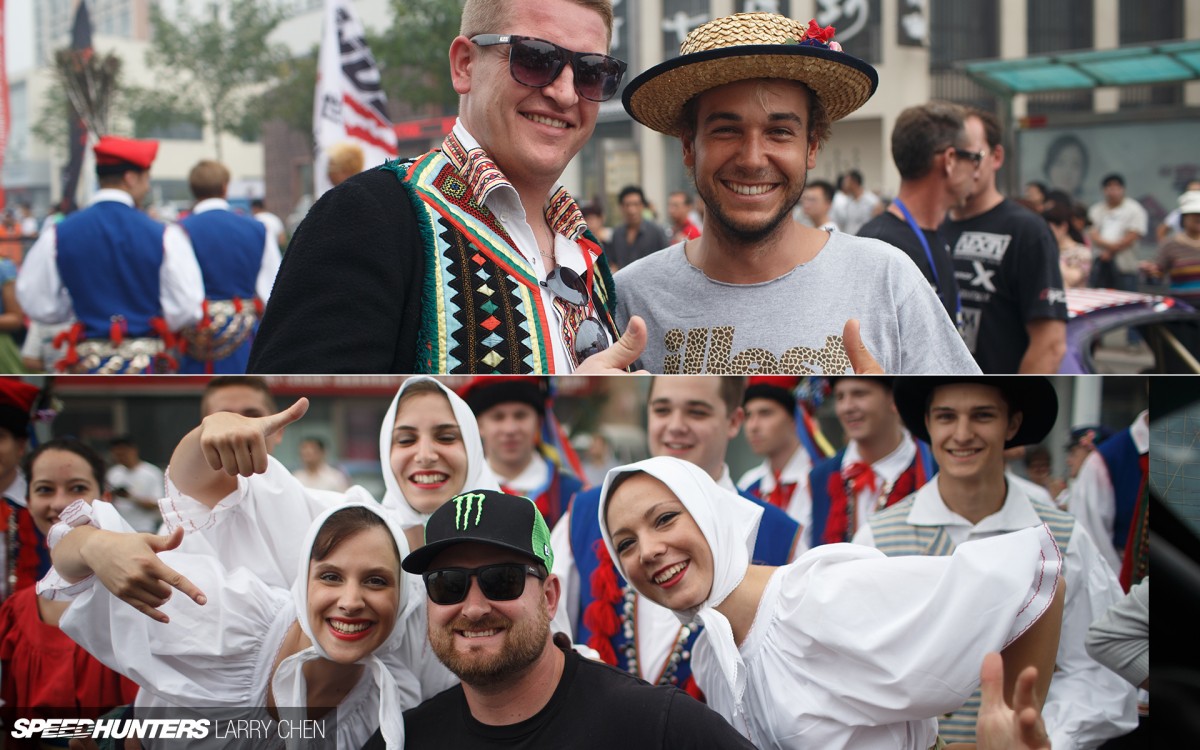 Everyone thought it was so cool, yet slightly weird at the same time. I've never experienced such a thing.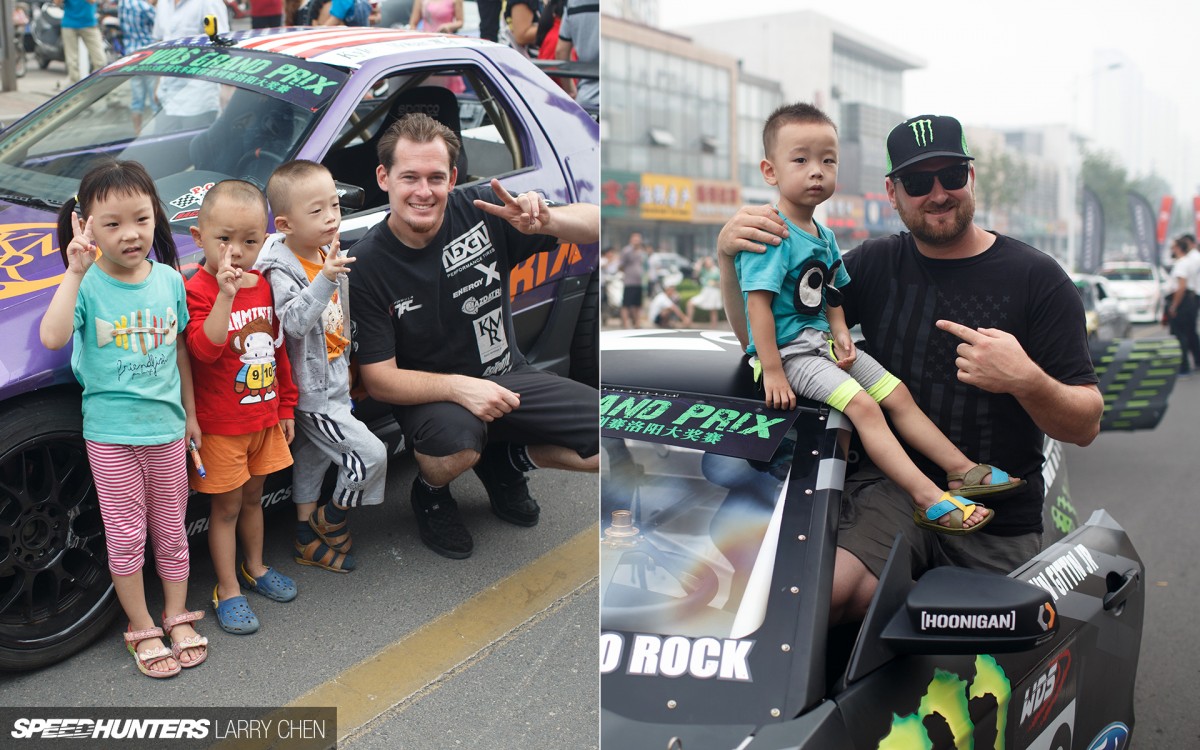 Then came the babies. It was endless. Long lines formed and seemingly every parent wanted pictures of their kid(s) with the foreign race car drivers.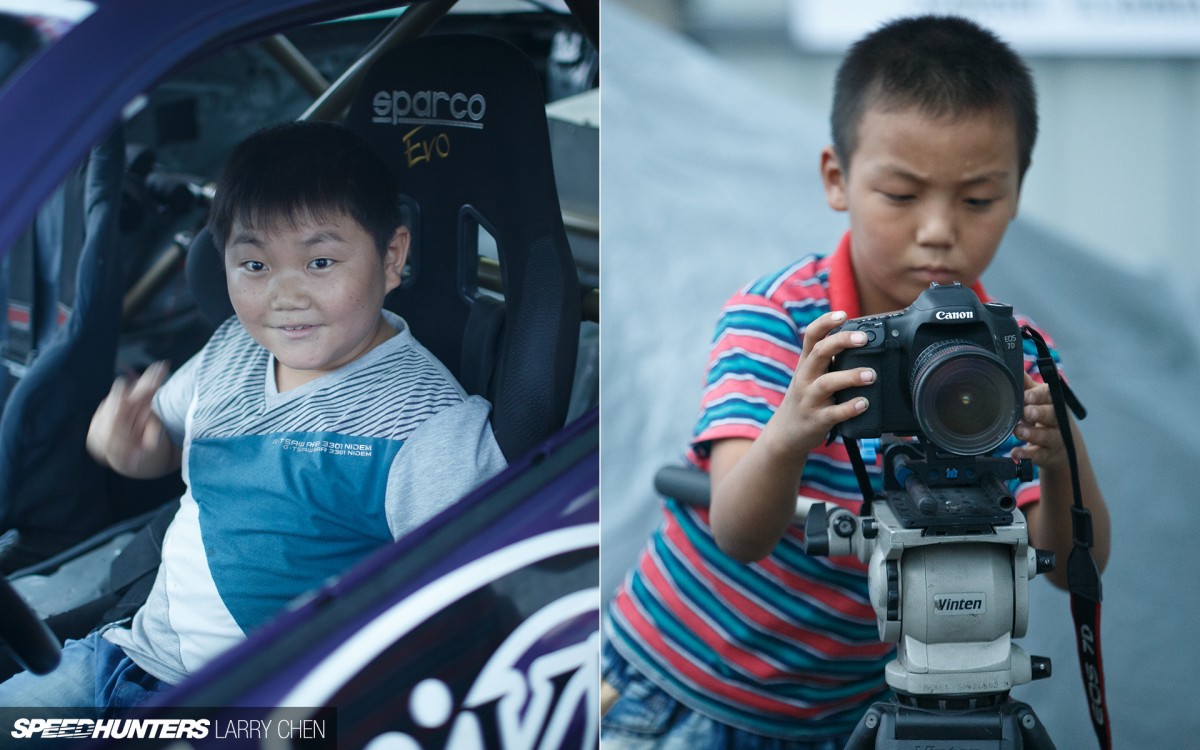 Some of them wanted to sit in the cars and some of them took it to the next level. I may be out of a job soon!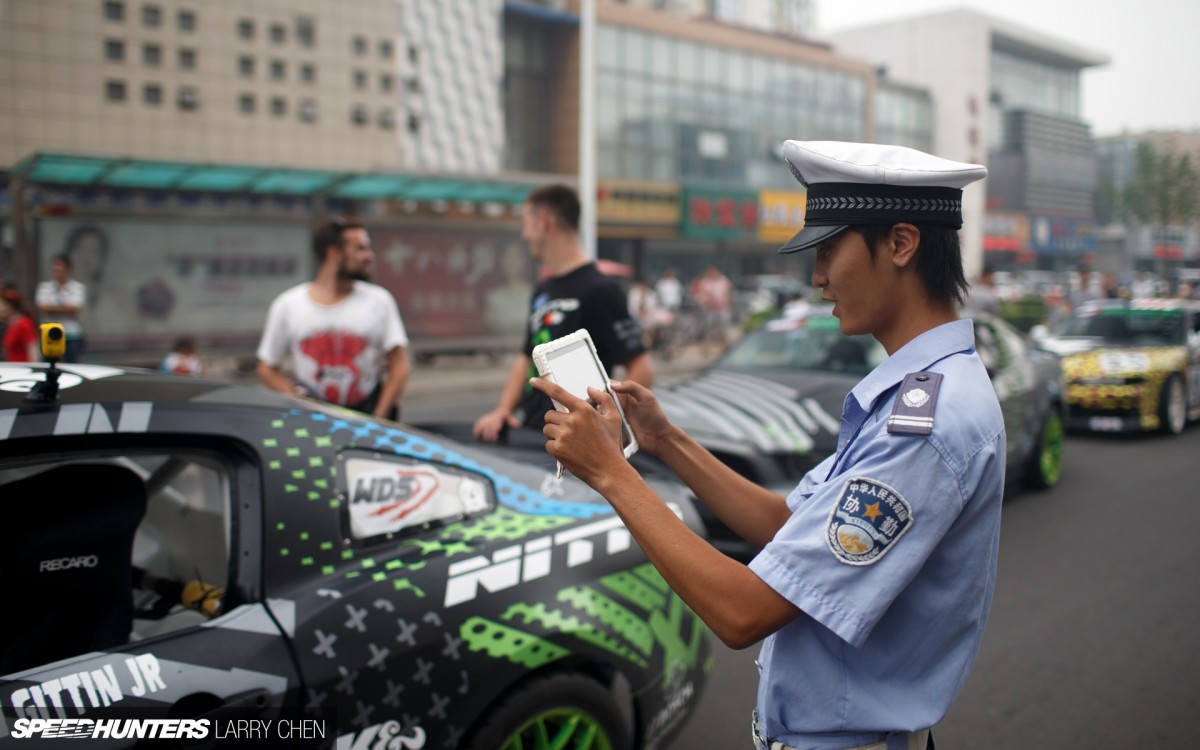 The police were totally into it too. Beats writing tickets all day I guess.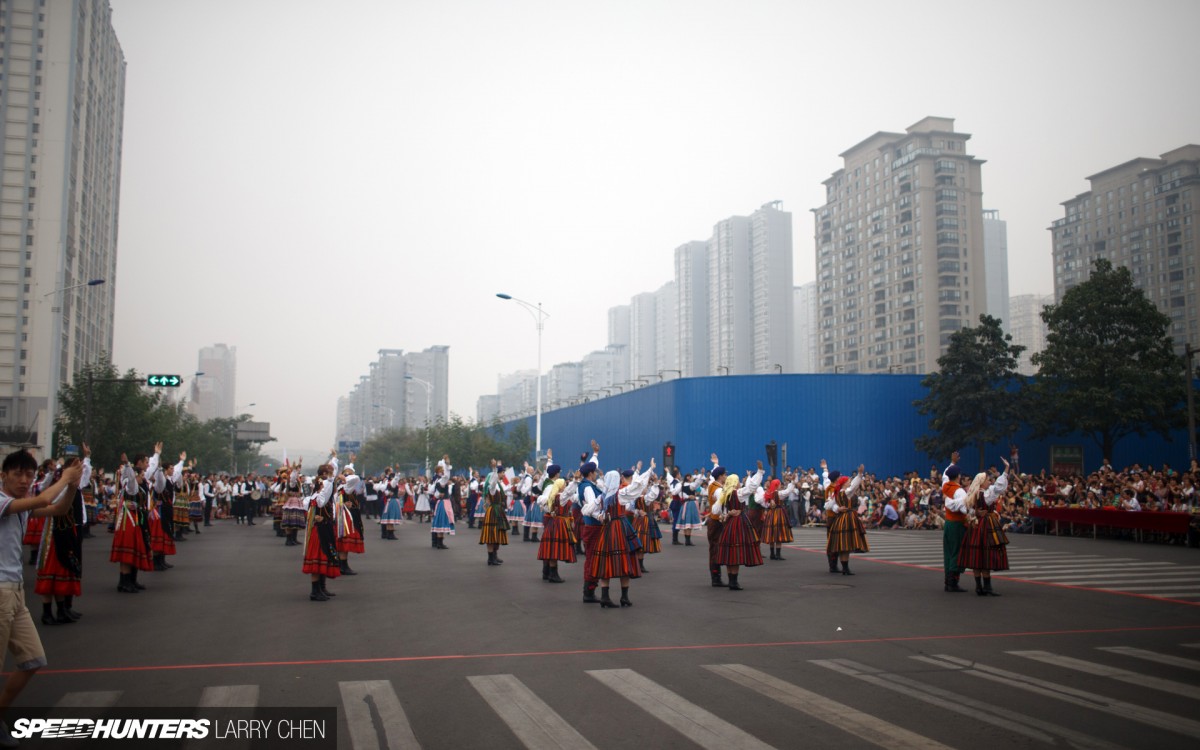 At every major intersection the dancers would do a quick little performance to a crowd-lined street.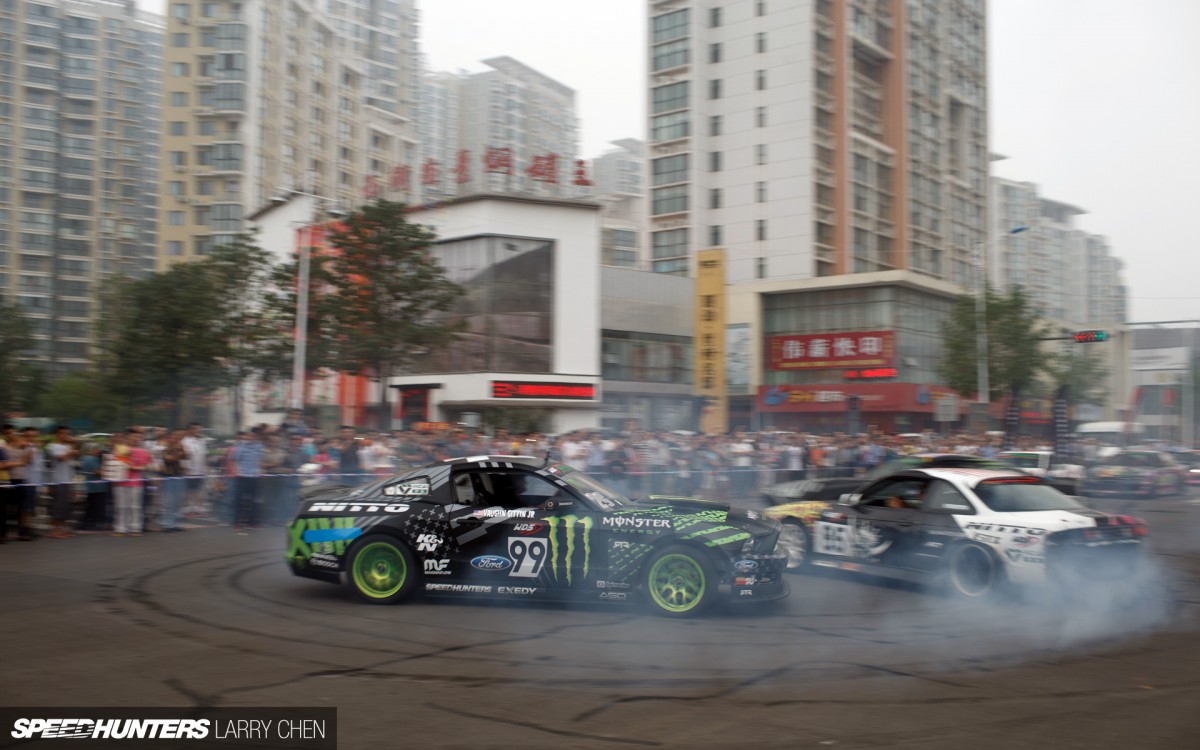 Then, after the dancers cleared, Team America would step in and do some four-car donuts.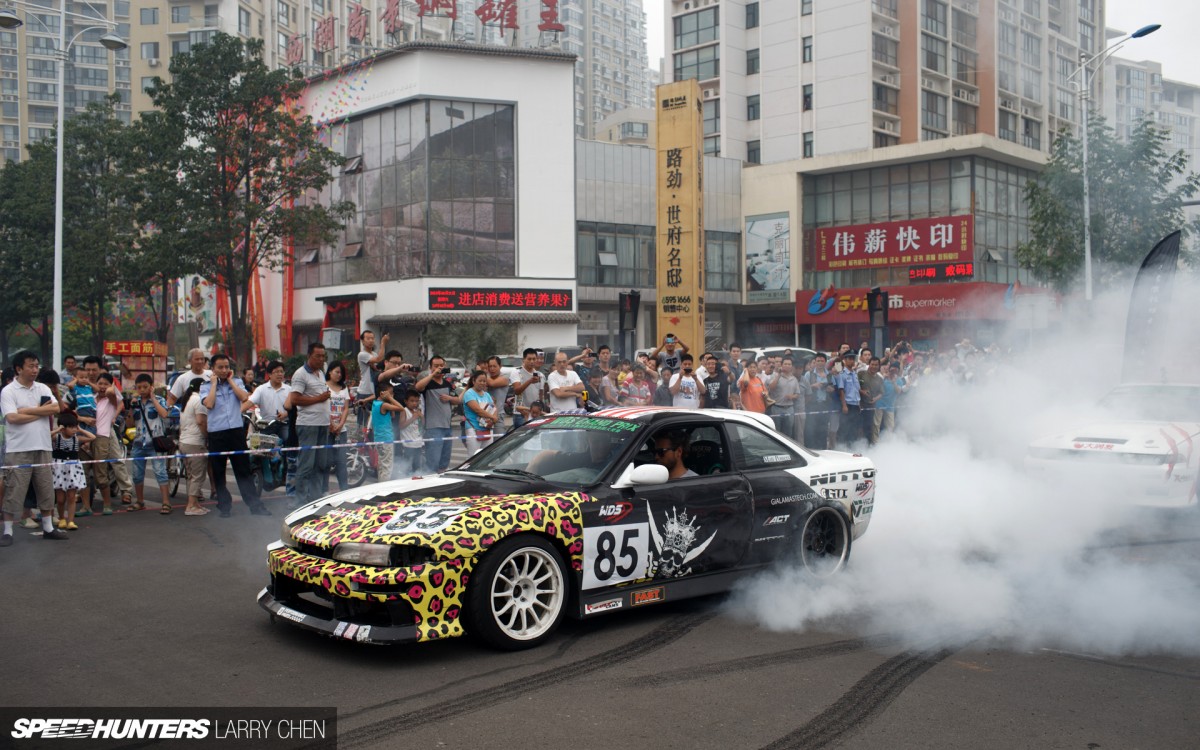 Matt Powers thought it was a good idea to do a fourth gear burnout. It worked very well the first time.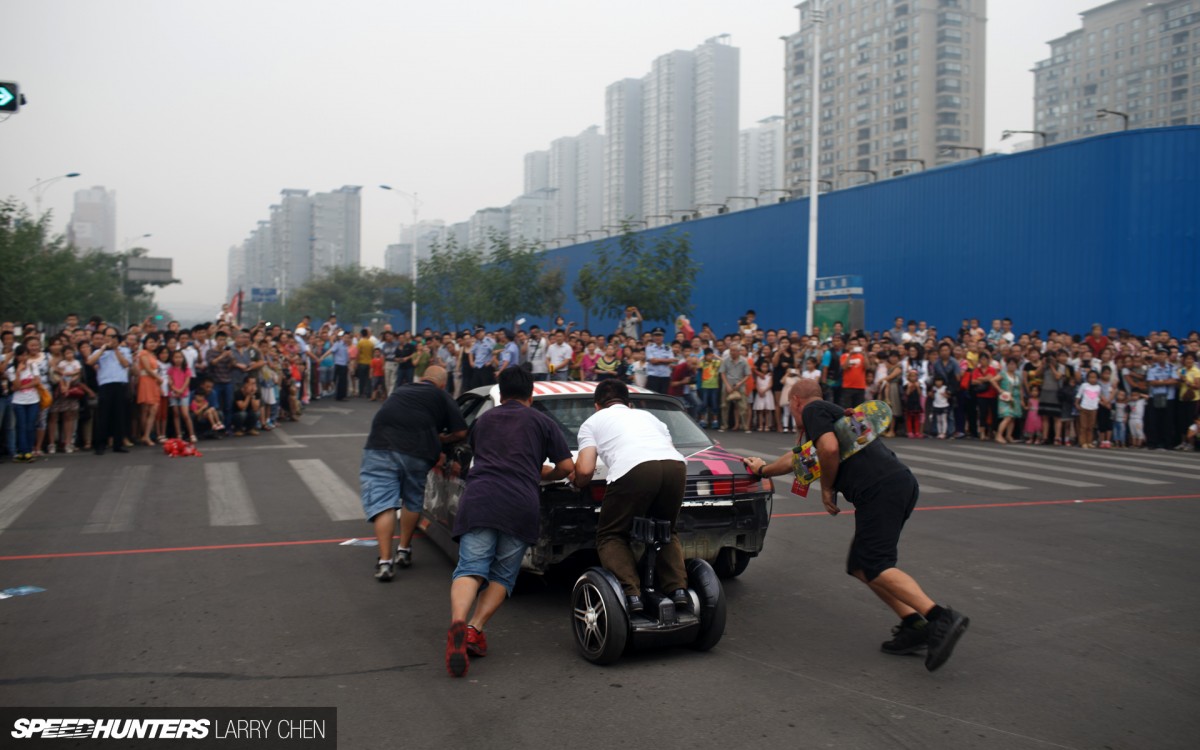 But the second time he tried, it was not so successful. The clutch died and he could not get it into gear. Luckily a bystander had his 'Wind Runner' handy to blow it down the rest of the parade route.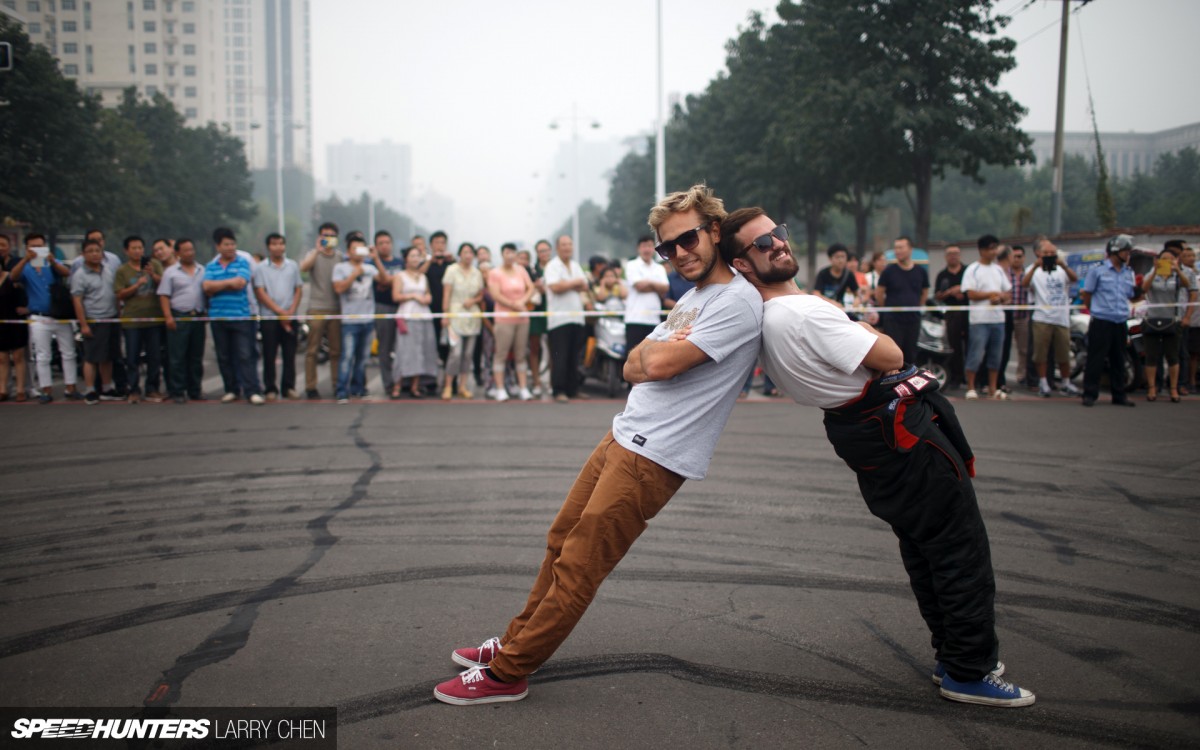 It's a good thing the main event was not until later that night. Although trying to find any part for a race car in China is hard enough, trying to find something outside the main cities is just out of the question. Matt was not too worried though.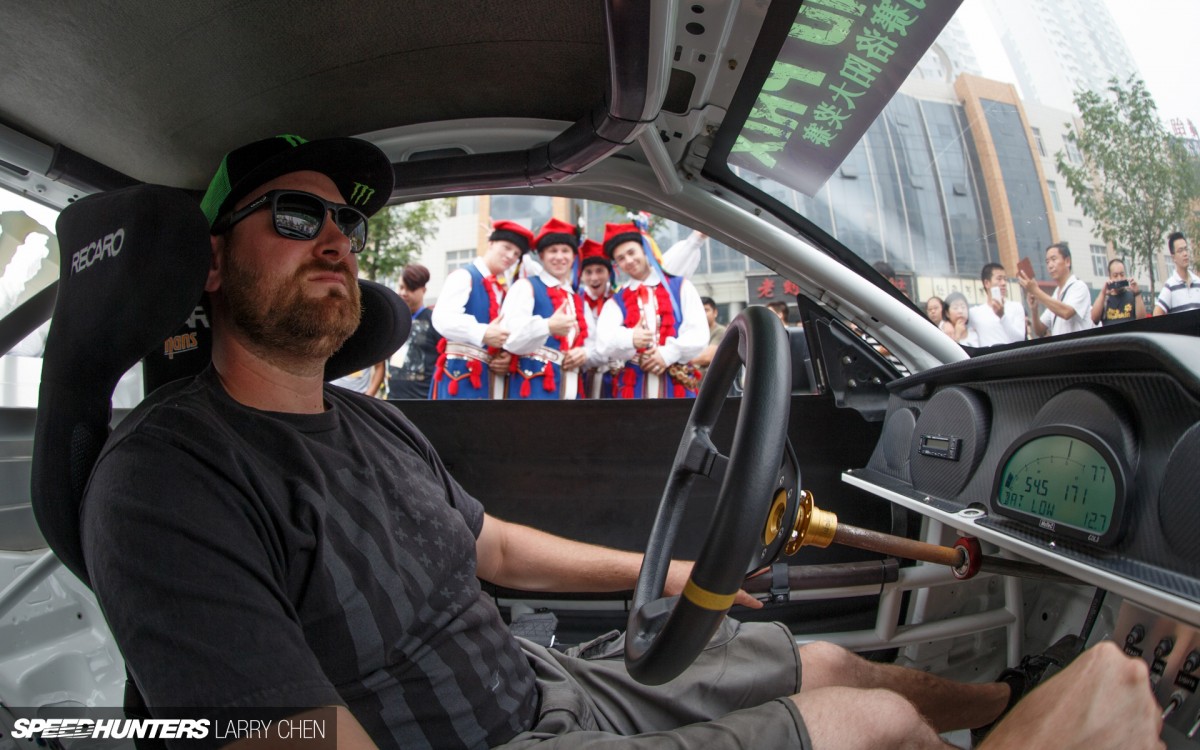 Sometimes you just have to pinch yourself to see if things are really happening.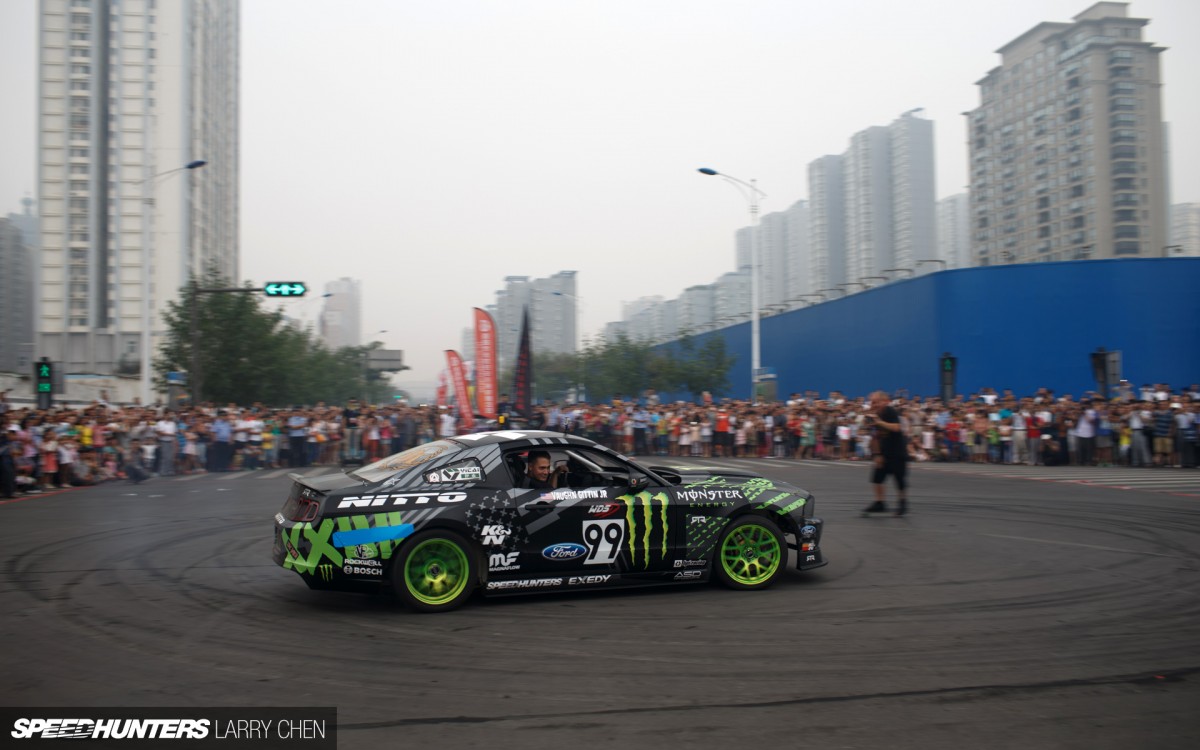 The drivers were having so much fun they didn't want it to end. It was the perfect way to tour the city.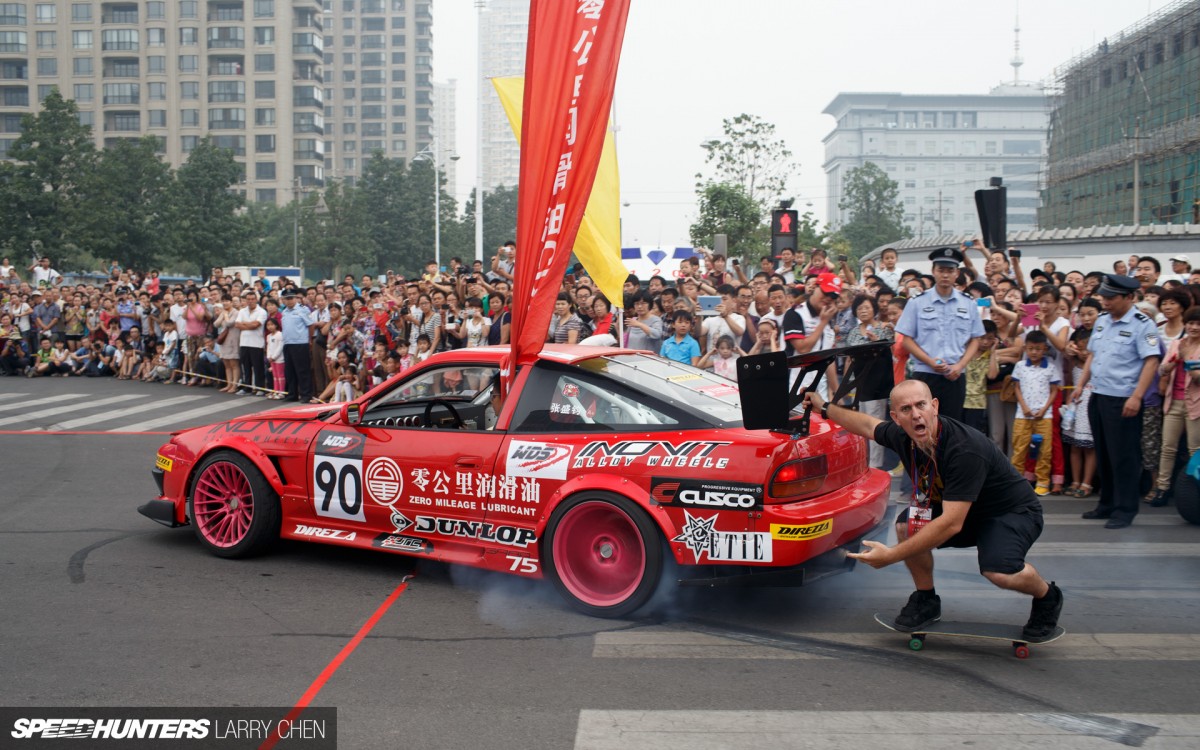 Afro and the rest of the judges were having a blast as well.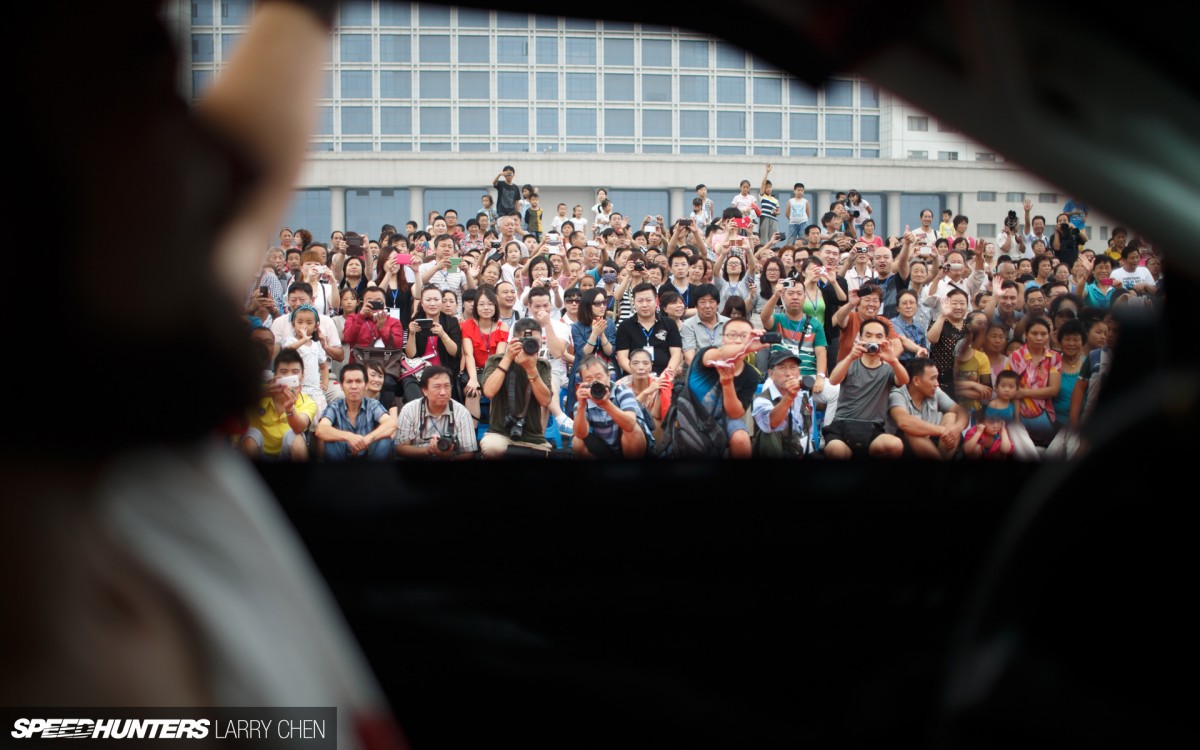 We then rolled into the end of the parade. It was so strange to have so many people staring and taking pictures of you.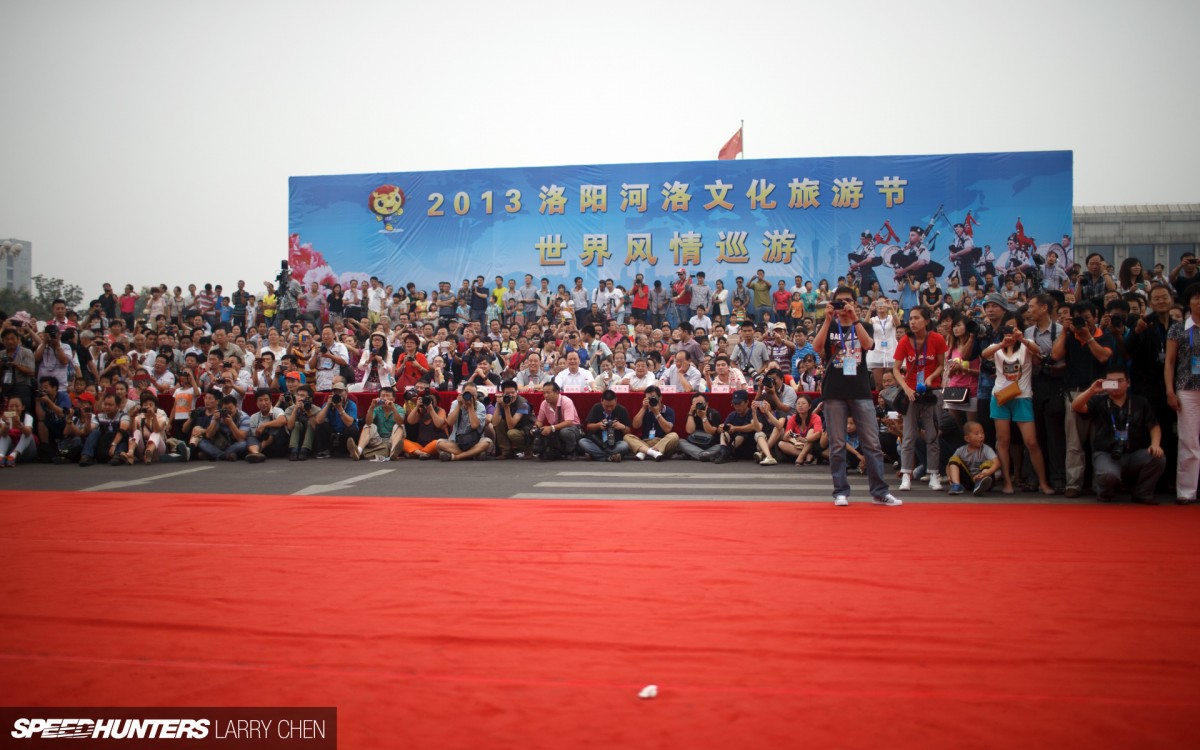 They really made a big deal out of this thing. I couldn't believe how much media attention it all created either.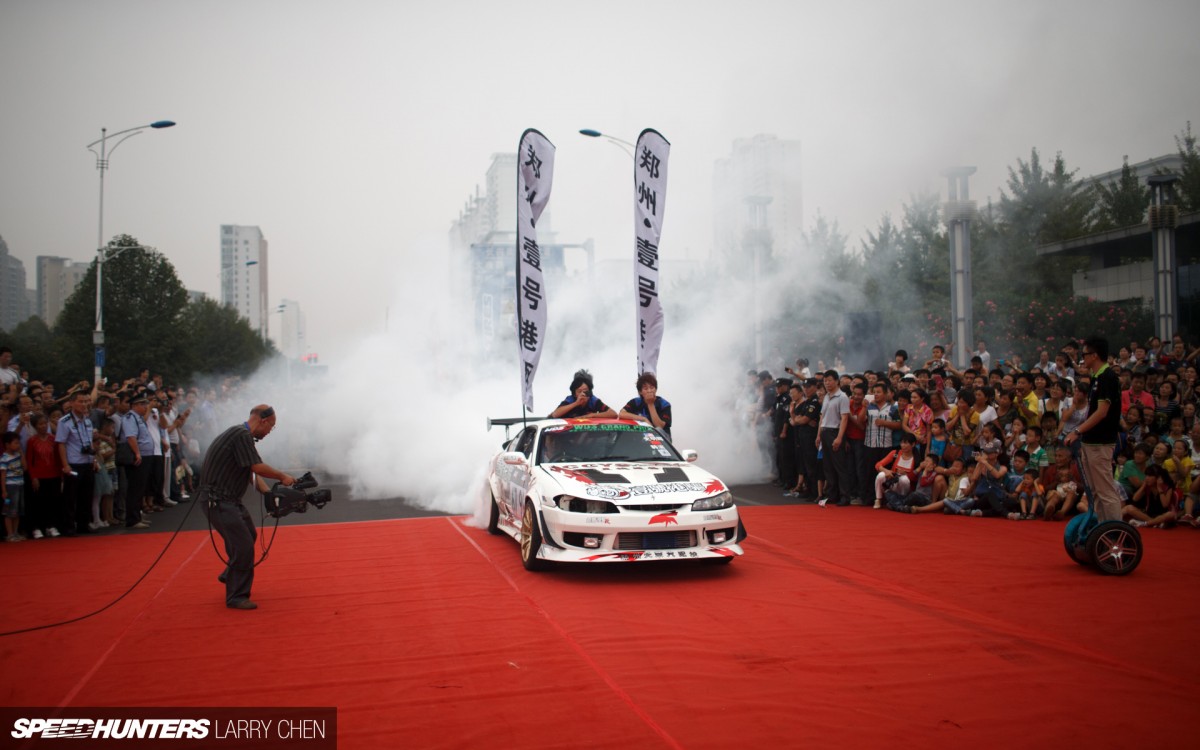 If someone rolls out a red carpet for your car, it means you should do a burnout on it.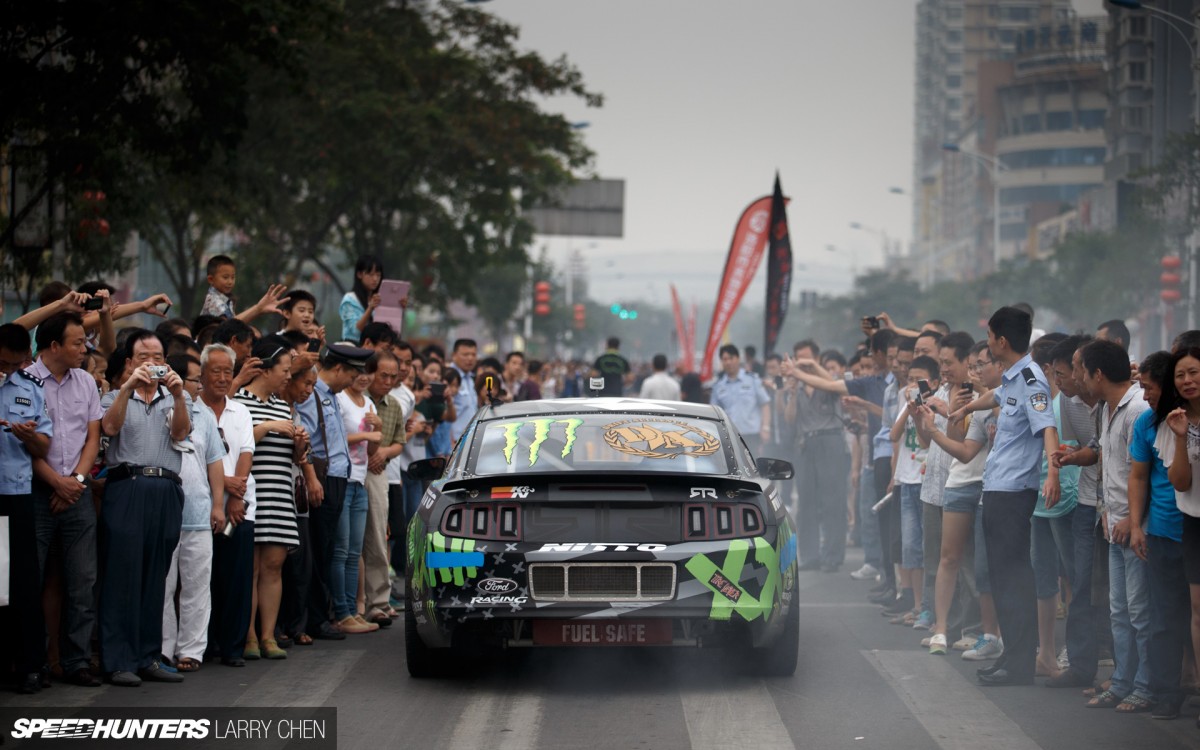 Whenever any of the cars got surrounded it was not a problem. As soon as the drivers revved their engines a little bit, the crowd would part like the Red Sea.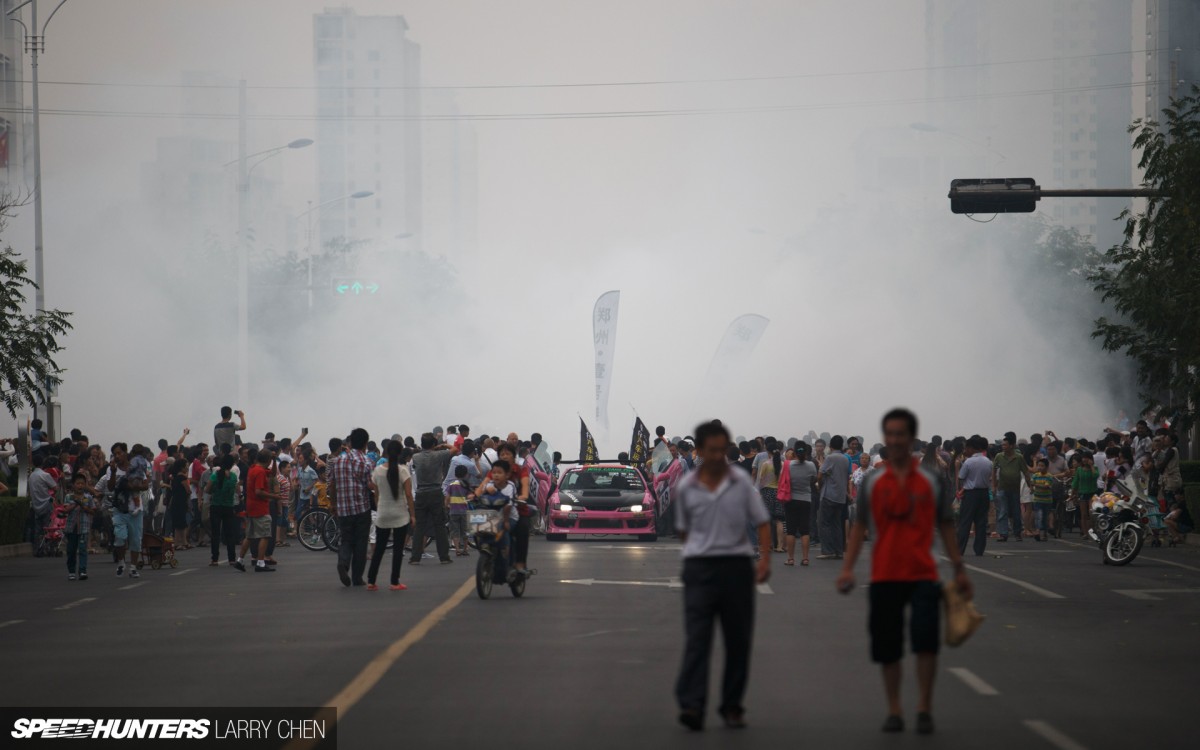 Talk about leaving destruction in your wake. The city of Luoyang will never be the same.
CHAPTER THREE
Broken bits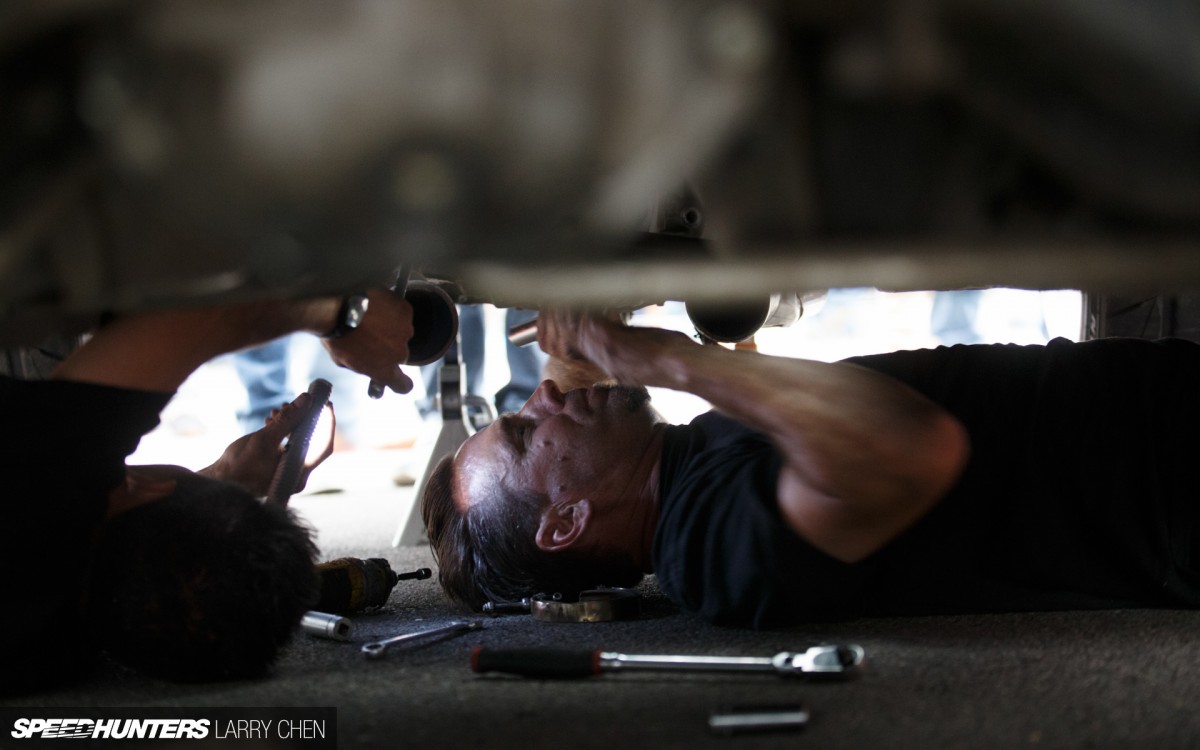 As soon as they towed Matt's car back into the pits, the American team started to tear down the transmission.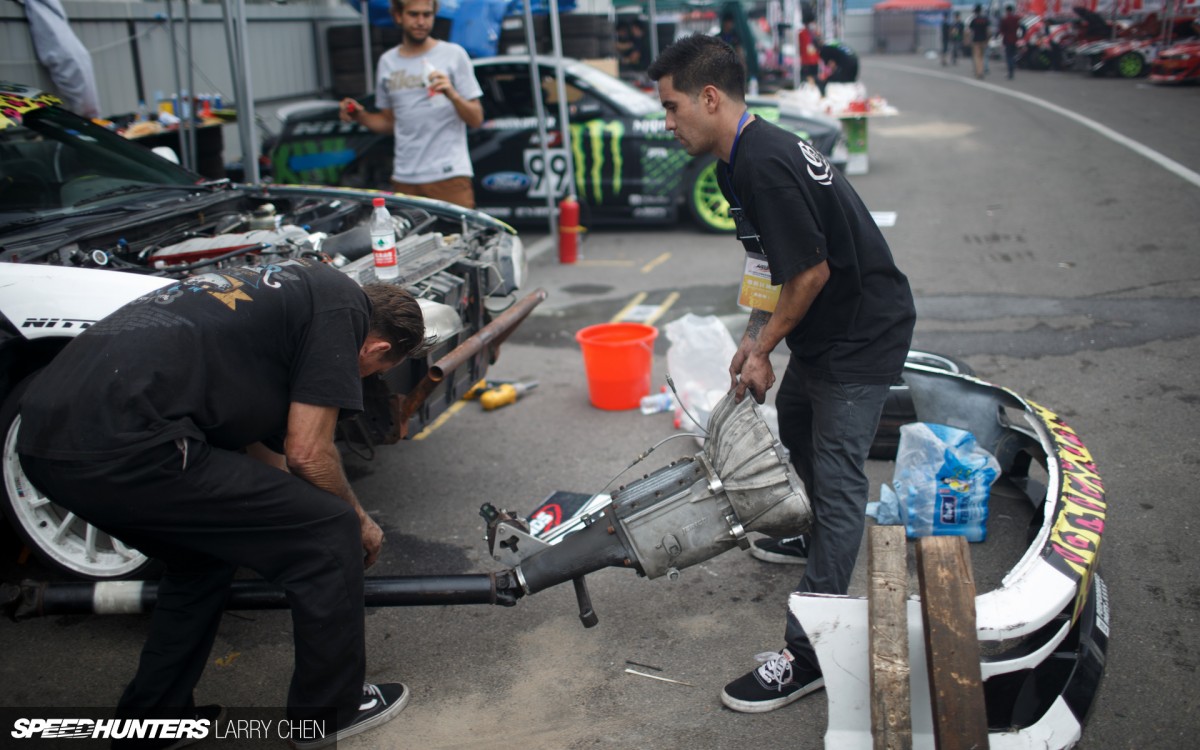 Everyone was wondering where they could possibly find a clutch that would fit an LS1 with a Jerico four-speed box.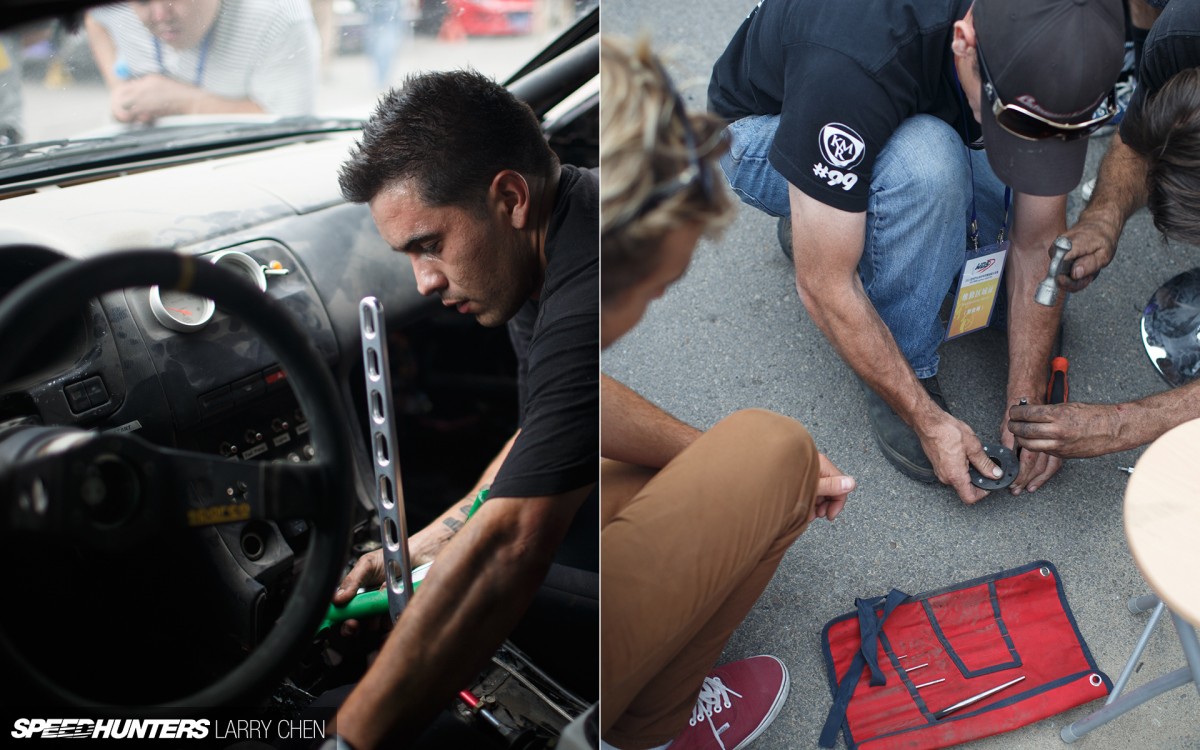 Lucky for Matt it was a super simple fix. He just sheared off the pins that held the clutch disk to the input shaft. The mechanics ran up and down the pits asking other teams for bolts that would work as a temporary fix.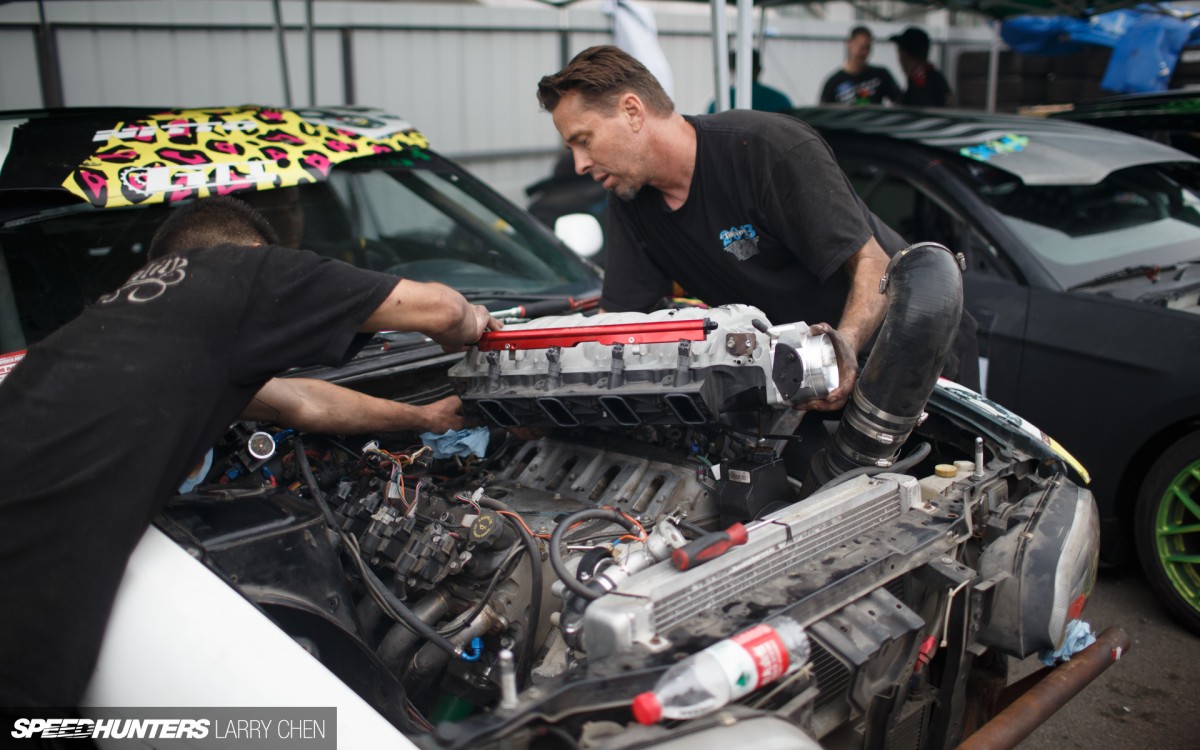 Of course not everything goes as smoothly as originally planned. When the guys lowered the motor they snagged a sensor that bolts directly into the intake manifold. Nothing a little bit of glue could not fix though.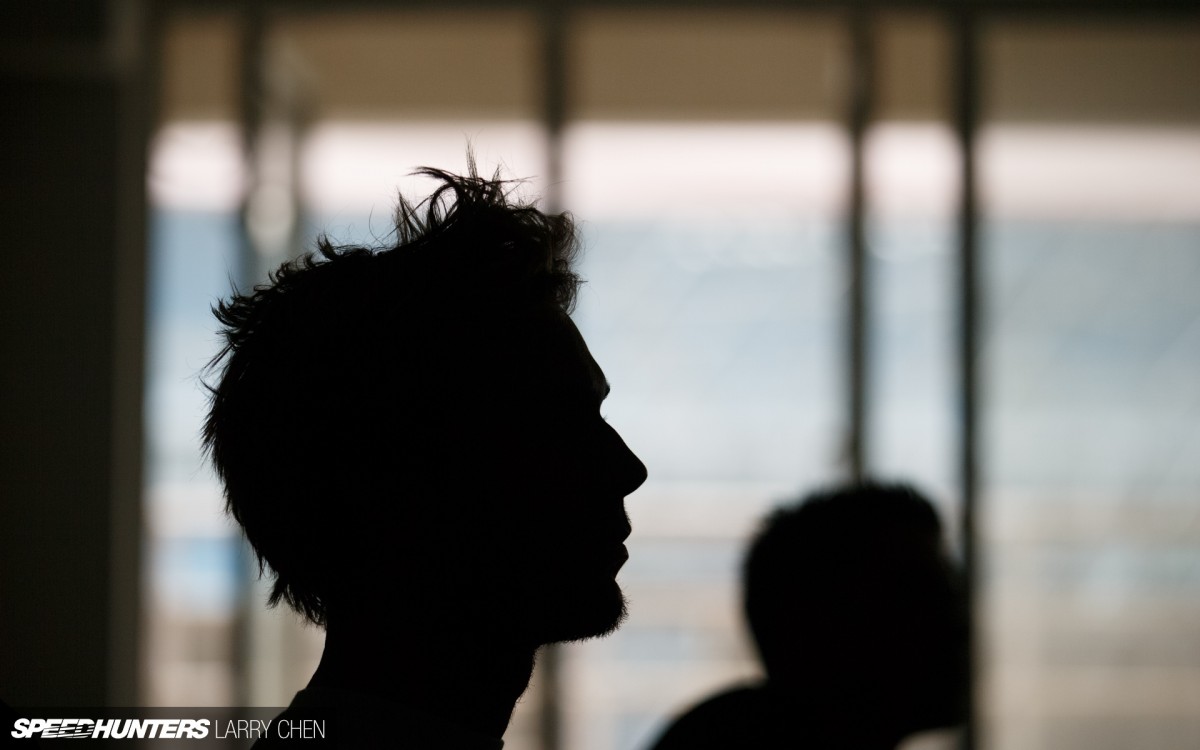 Matt was super lucky and he said that if he got on the podium again he would do more fourth gear burnouts. He also said that even if he didn't place he'd probably do some. Either way, he was planning more fourth gear burnouts.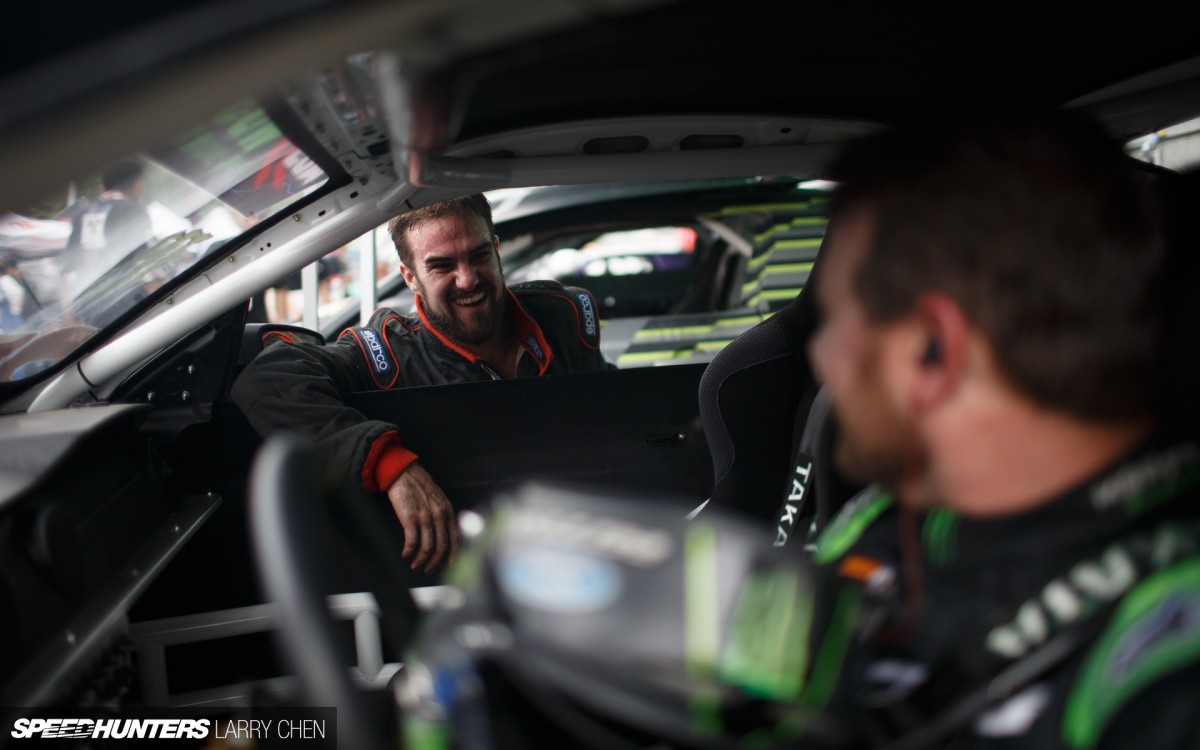 Ryan Litteral was getting more and more used to driving a Mustang. He was very fortunate to have Vaughn and his team there to help out.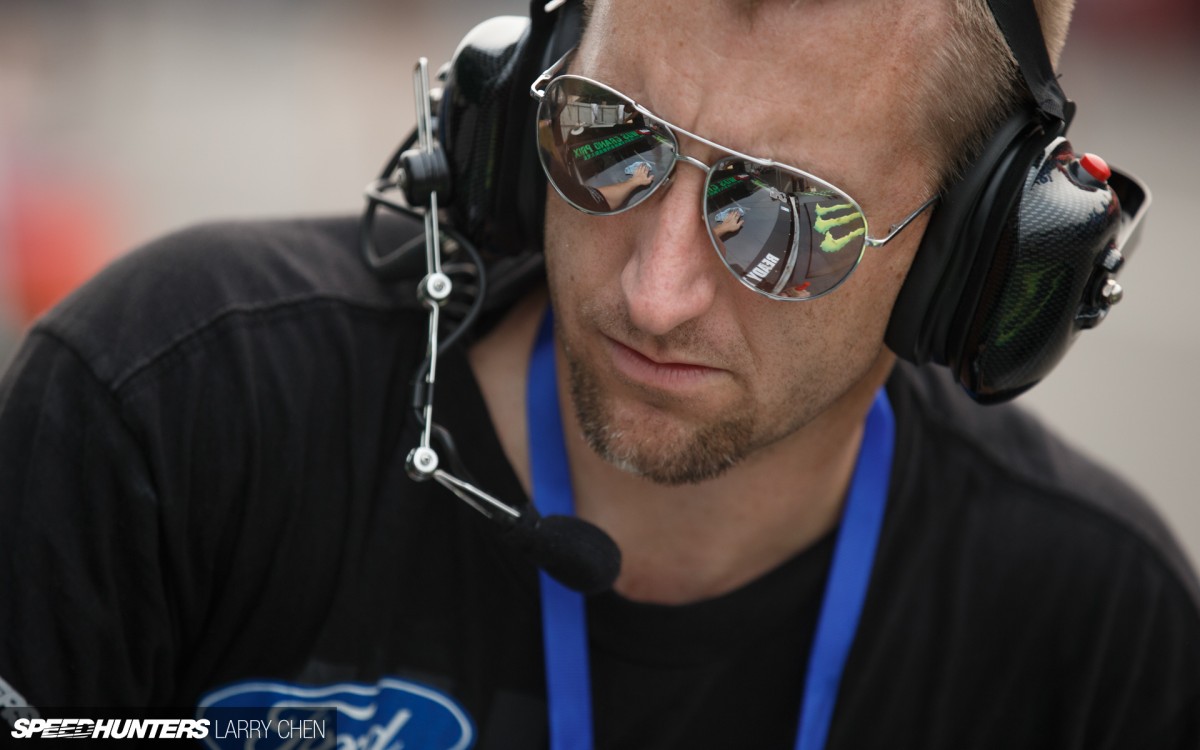 Vaughn's team in China consists of all of his pals from back home in Baltimore, Maryland. Matt Powers' crew is the same and all from his home town, San Diego, California.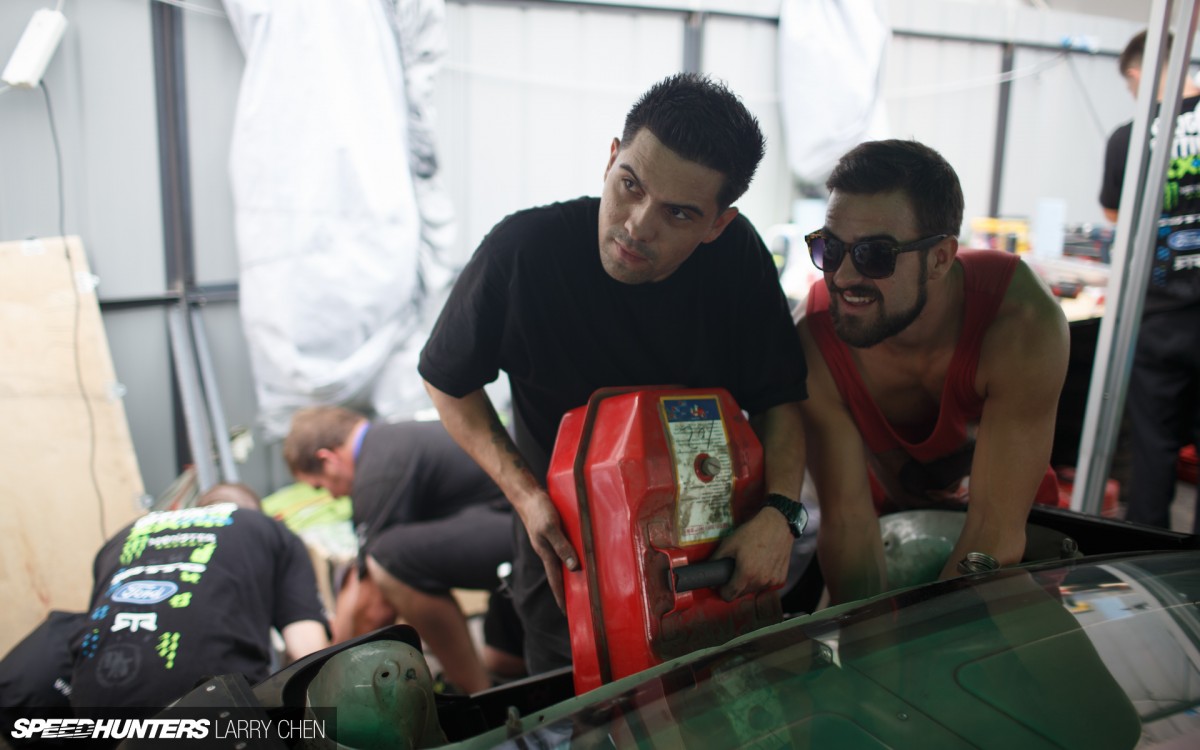 However, it doesn't matter where you're from. When these guys get together in China, they work together as one. If anyone has a problem, the entire American team comes together to help each other out. That's why I love following these guys around.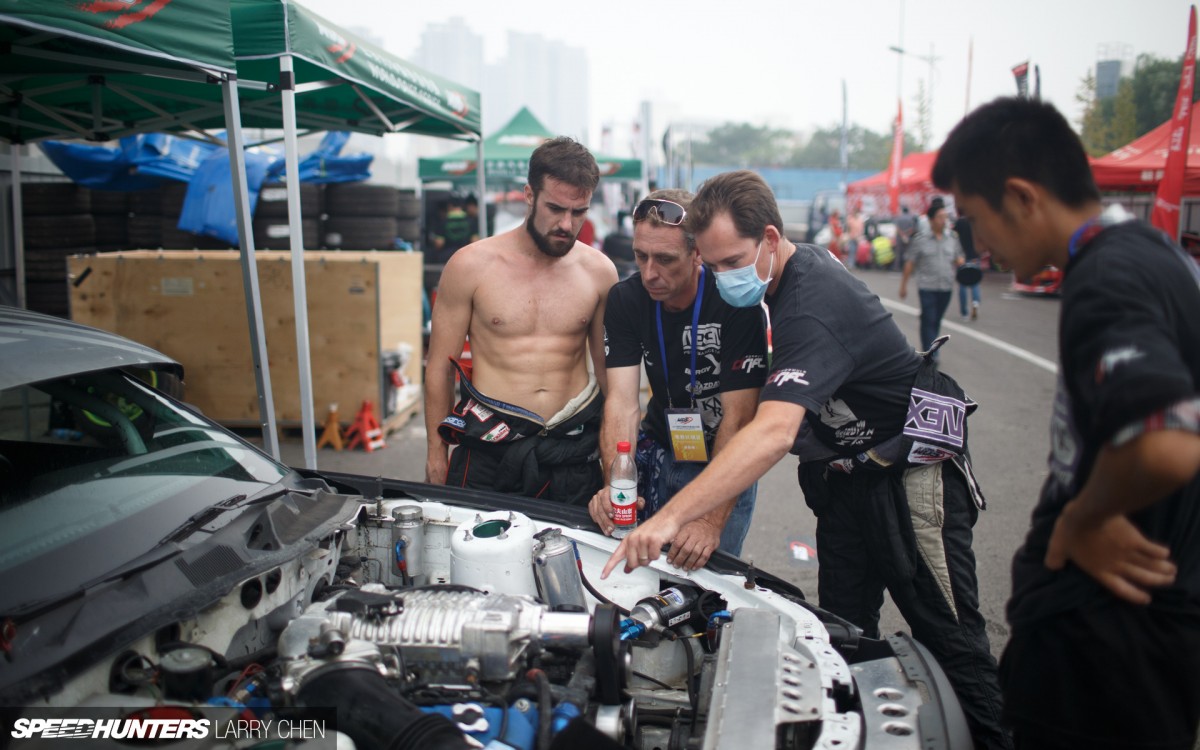 So when the drive belt on the supercharged Mustang needed to be changed it became everyone's problem, and it was up to the entire American team to come up with a quick fix.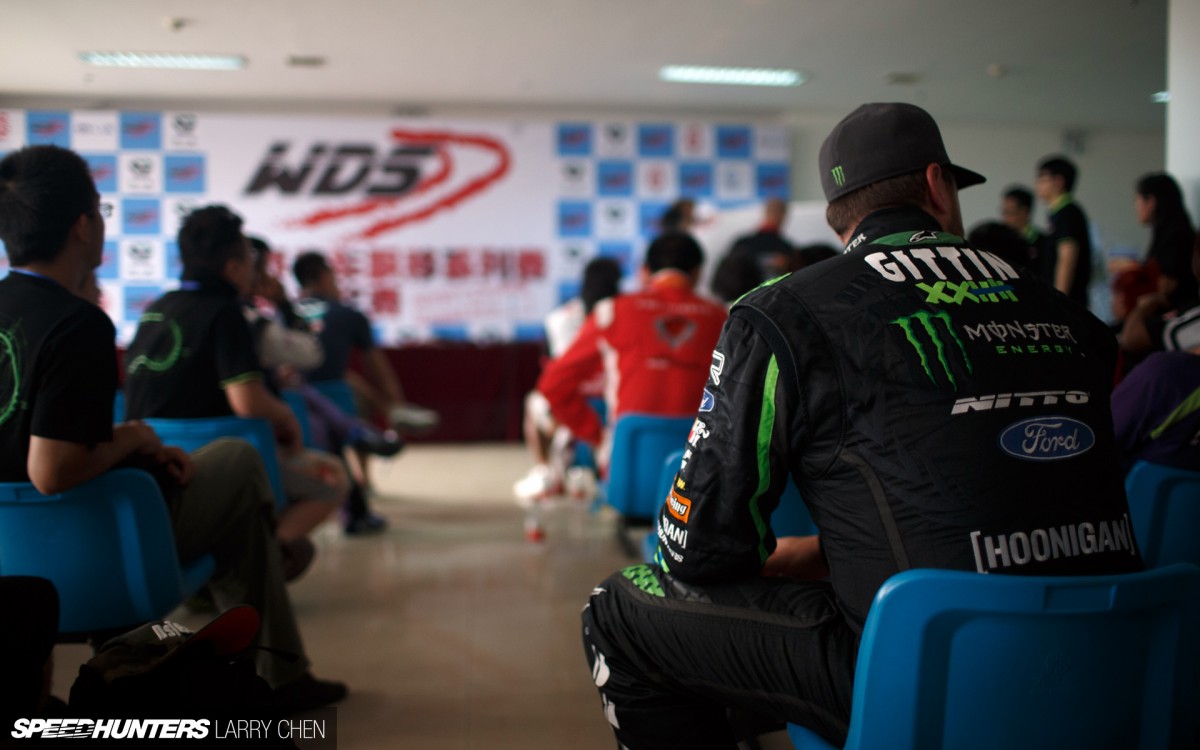 The drivers' meetings are always fun because everything said is spoken in Chinese, Japanese and English. There was always something lost in translation.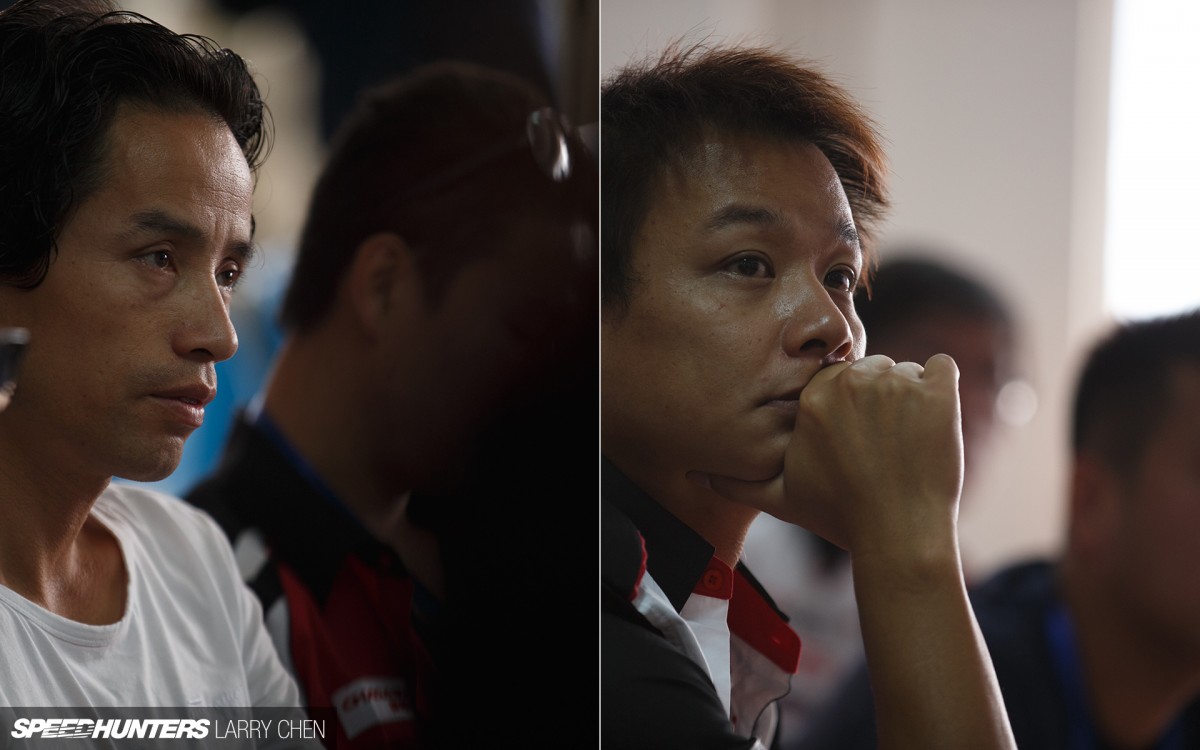 Daigo Saito skipped out on this round to concentrate on the Irwindale finals, leaving just two big threats on the Chinese team. There's Zhang Shaohu – aka 'The Super Star'. Next to him was Zhang Shengjun, who has been drifting for the better part of a decade now.
FINAL CHAPTER
The main event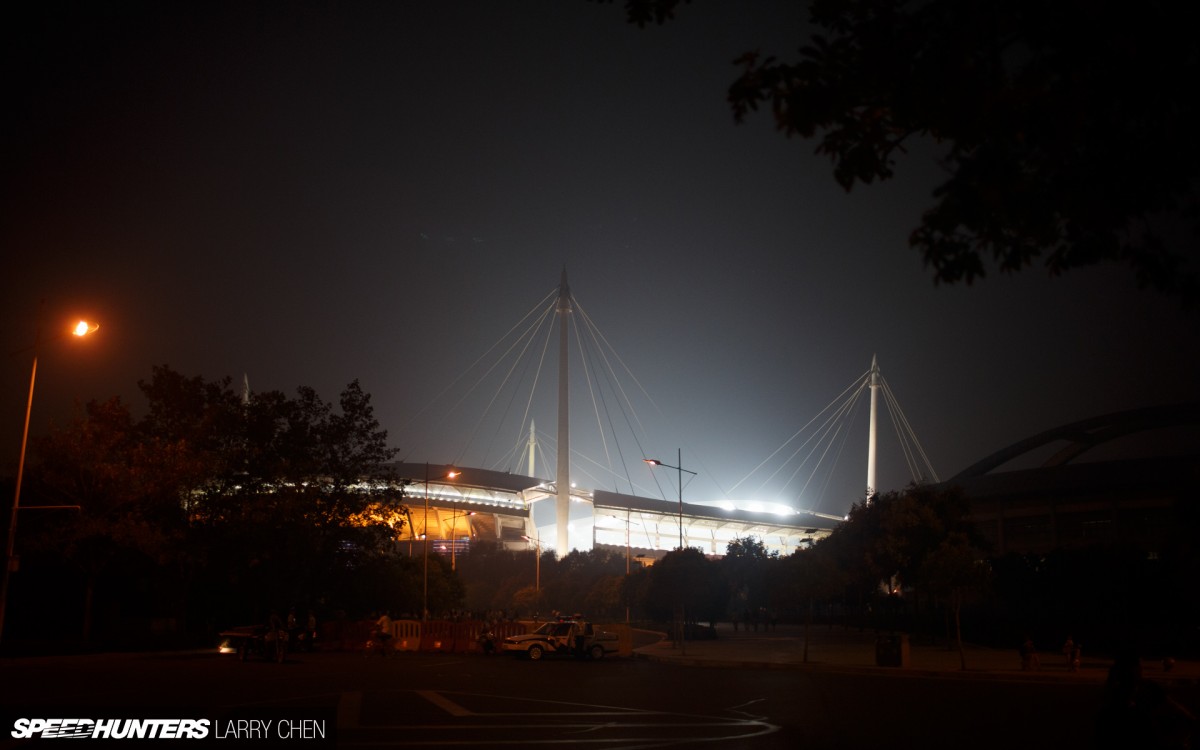 I always get nervous for the American team right before an event. I also can't help but have a feeling of excitement. It's like the drifting Olympics – you go into that arena to battle it out with other countries.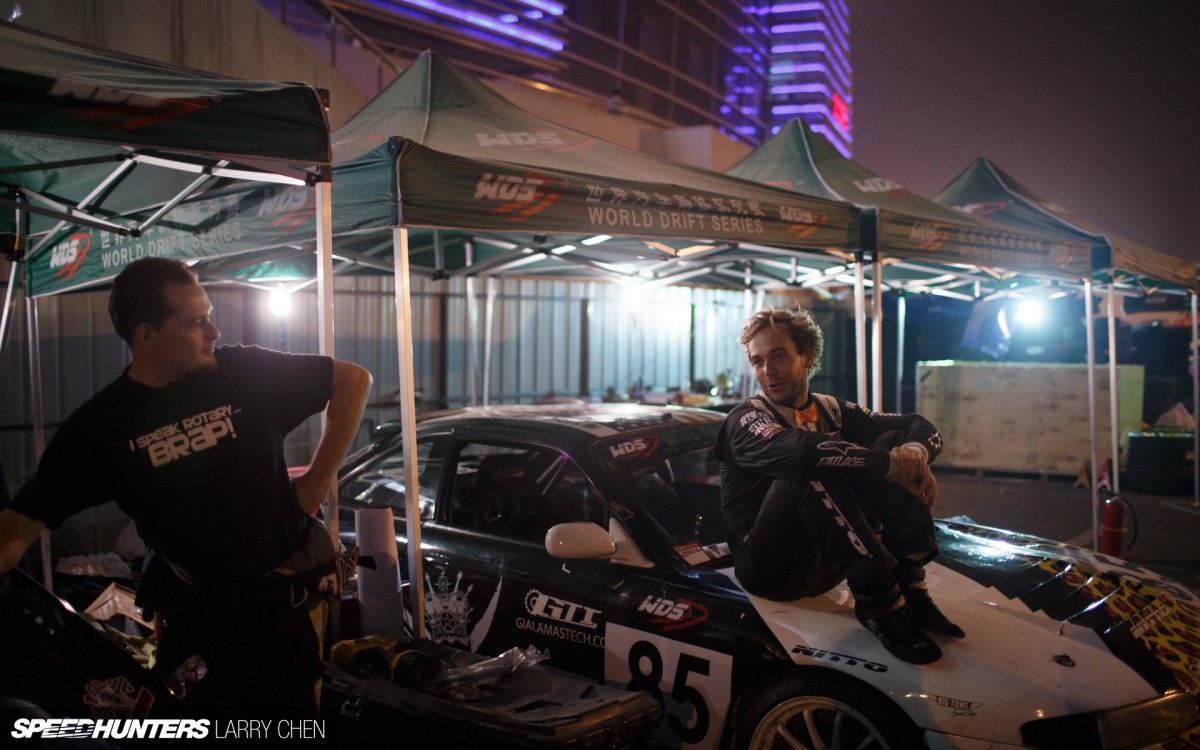 The drivers on the other hand always seemed to be so calm. This is their gig – I just photograph them. They know what they're doing.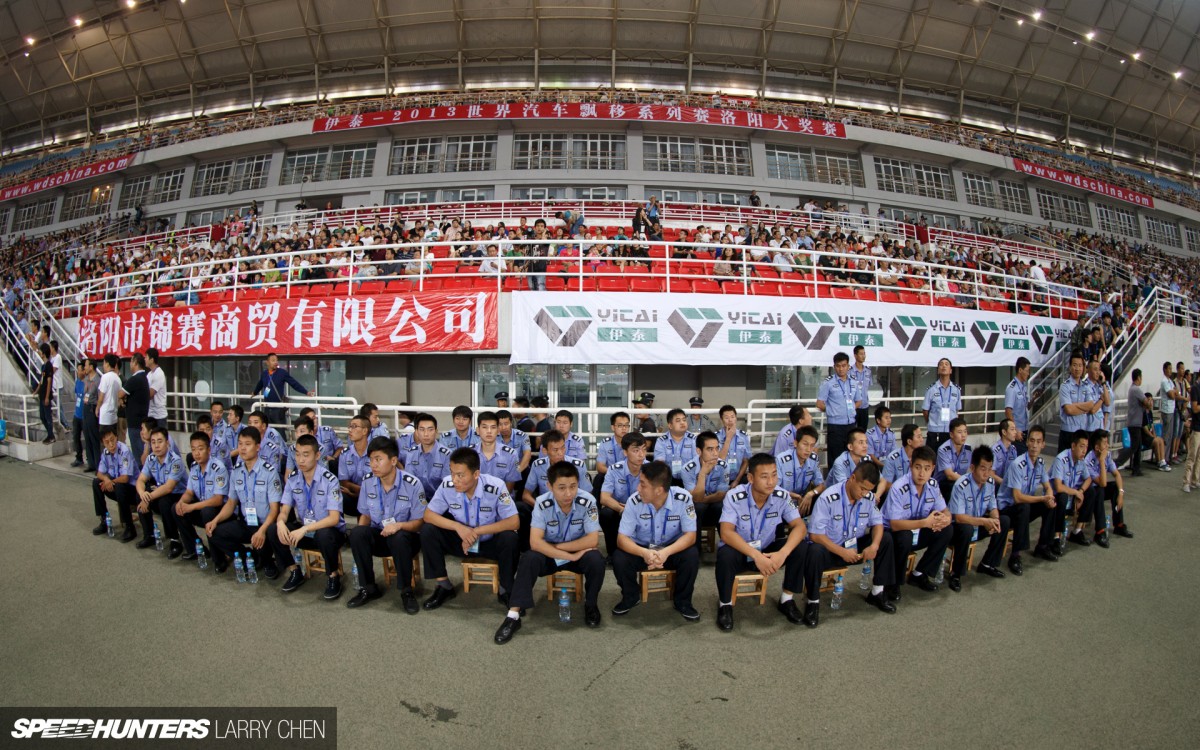 The opening ceremonies are always a big deal with plenty of security and a real show feeling.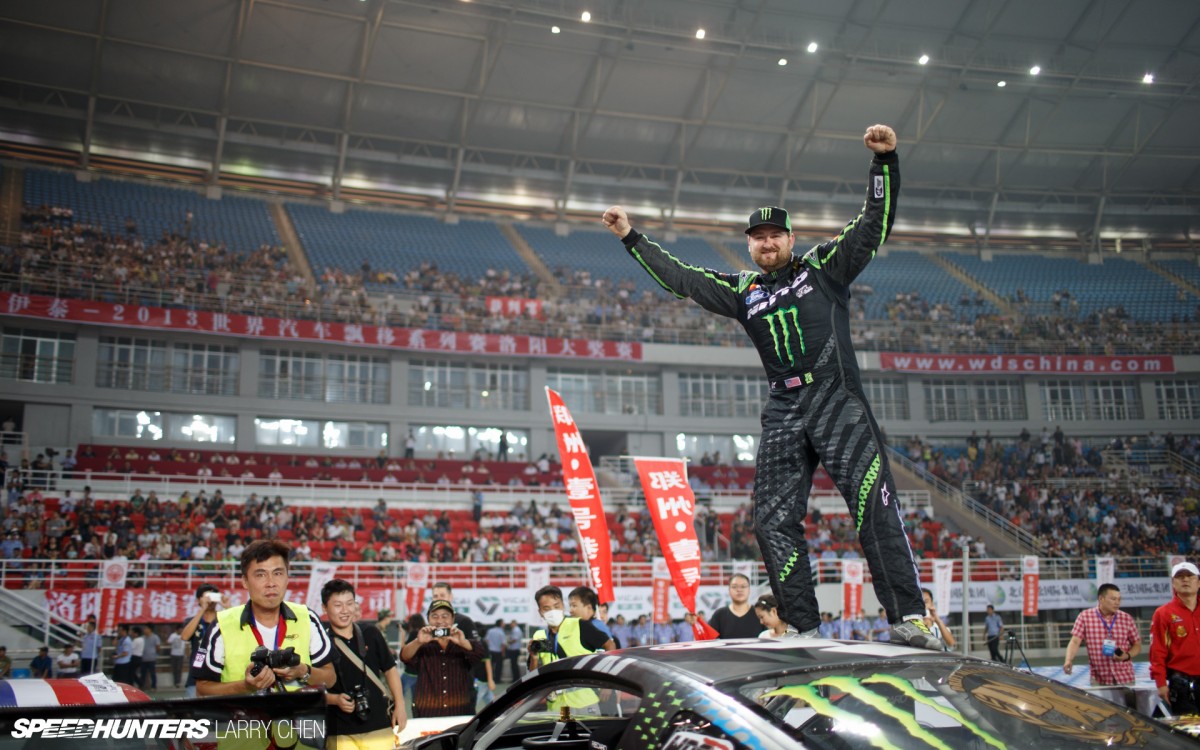 It takes the better part of an hour because all of the cars and their drivers come out. Everyone is introduced – even those that didn't qualify.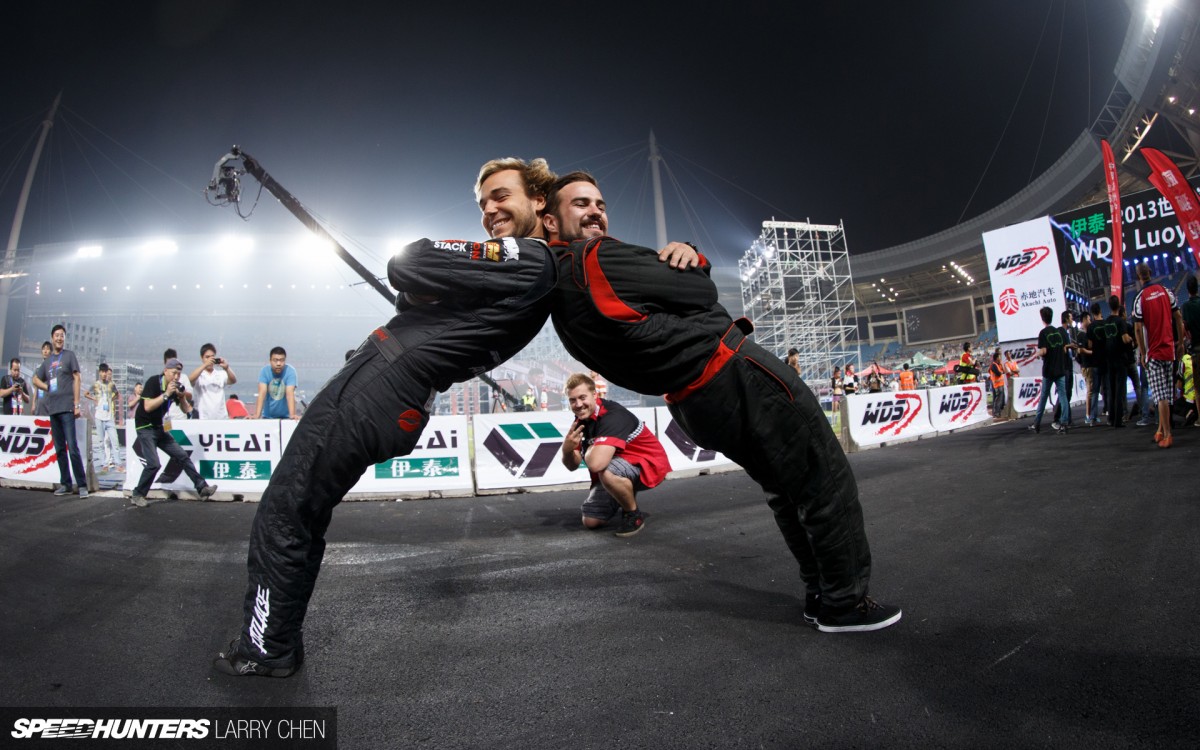 It was the perfect time to ham it up and take some stupid photos.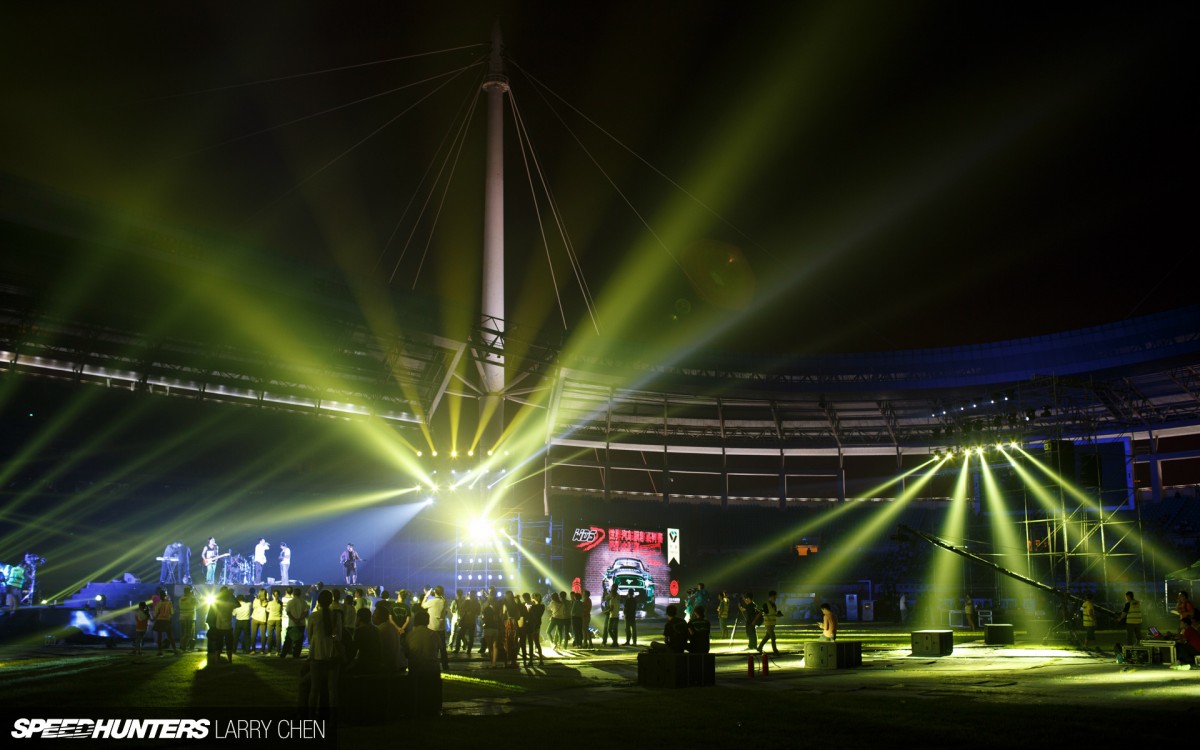 Before the top 16 began there was a variety show with singers and dancers.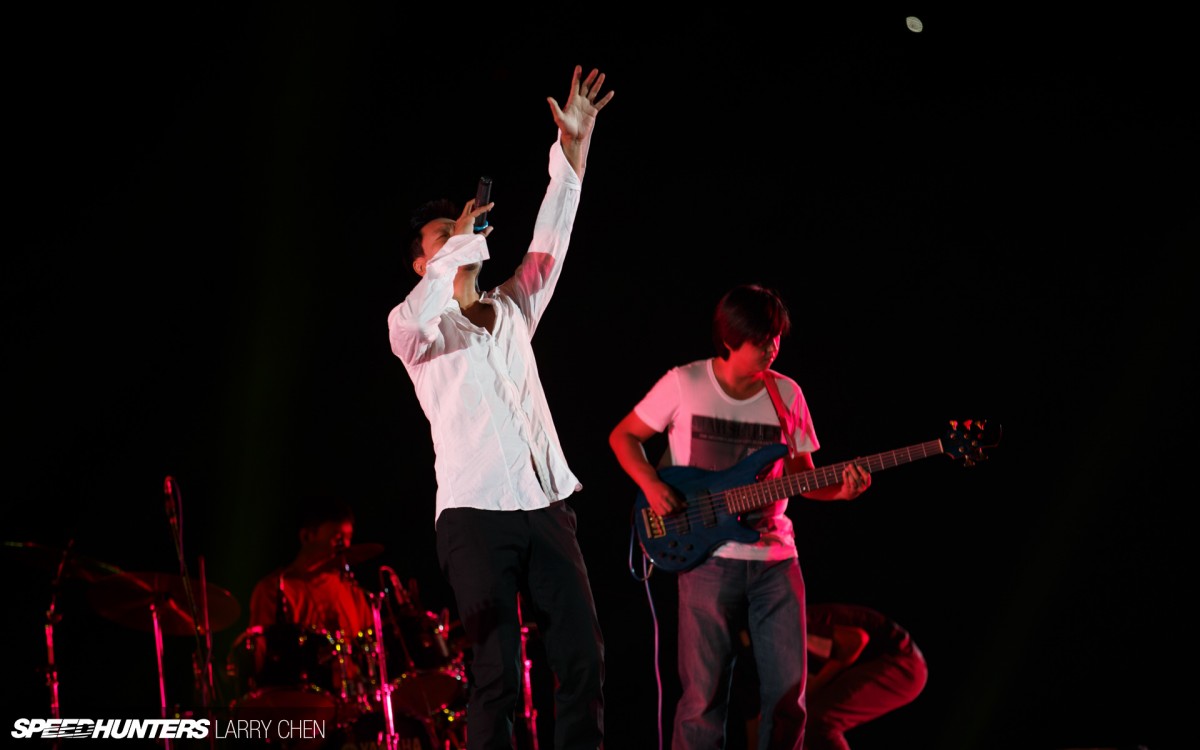 What better way to kick of the festivities than with a Chinese pop artist.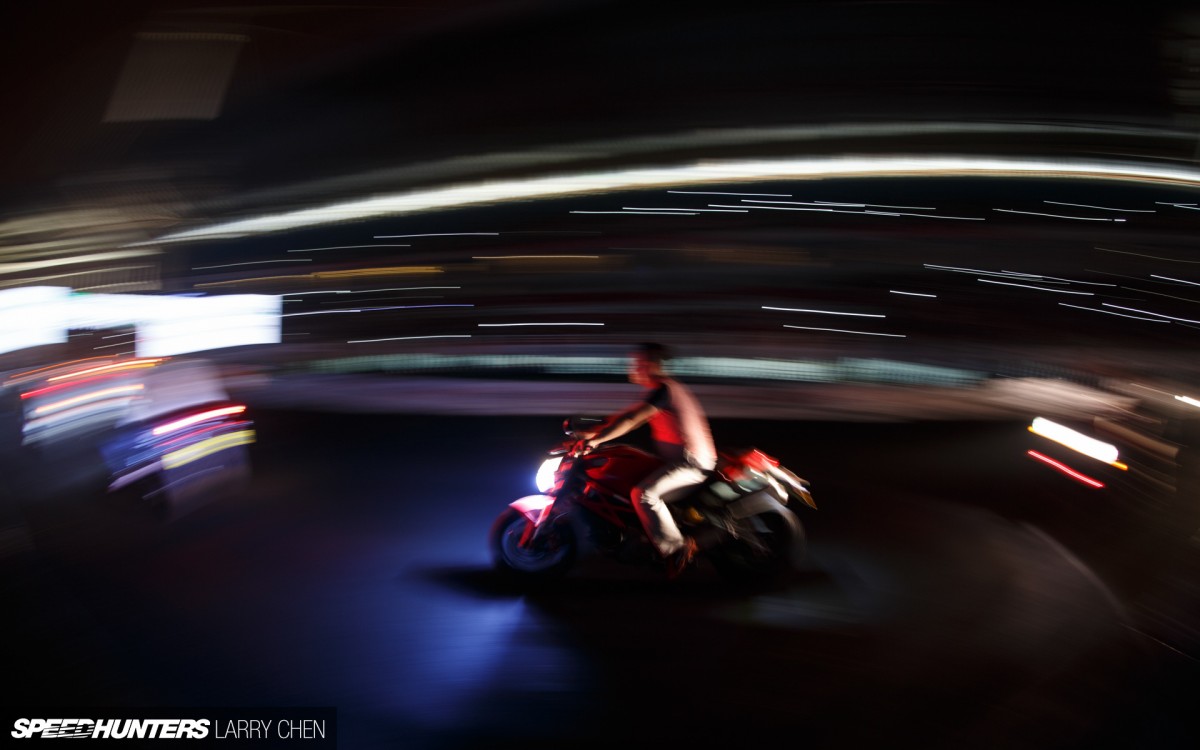 If the Eastern pop fever wasn't enough, a bunch of motorcycle riders came out and did laps around the track in the dark.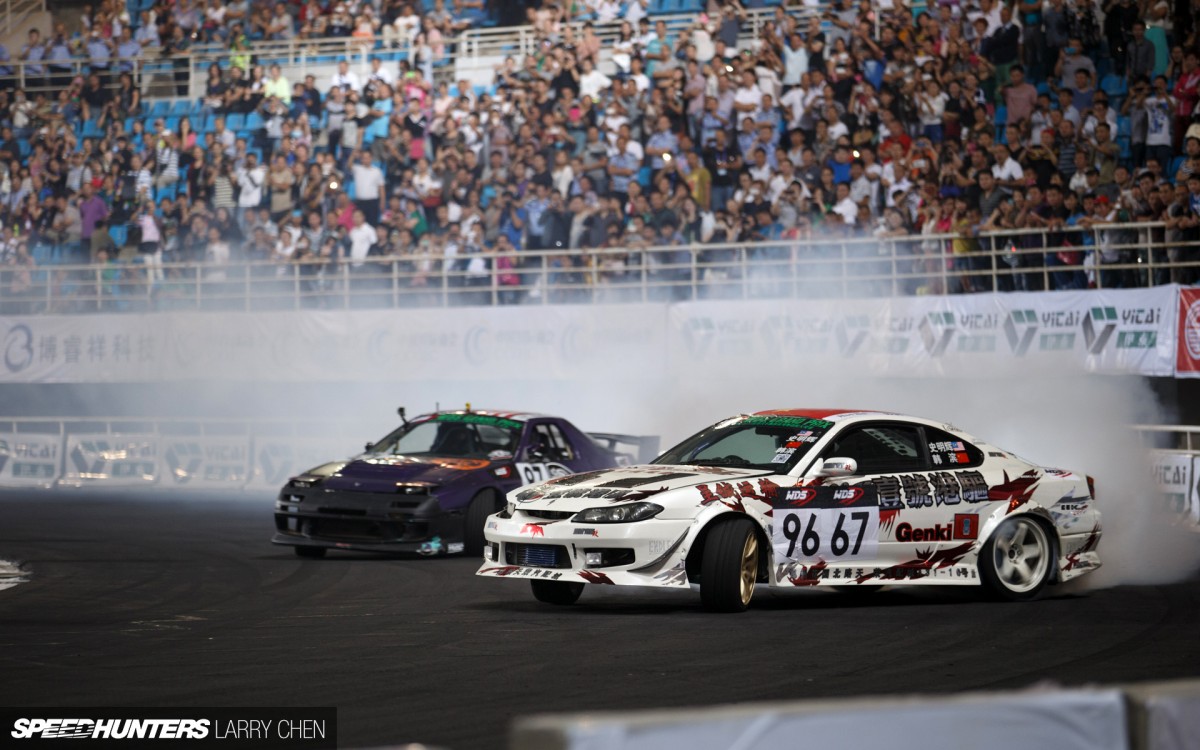 The competition started out grim for the American team with Malaysian driver Ser Ming Hui knocking out the number one qualifier, Kyle Mohan. The FC RX-7 barely makes 300hp on the pump fuel out there in China, so Ser just took off from Kyle like he was standing still.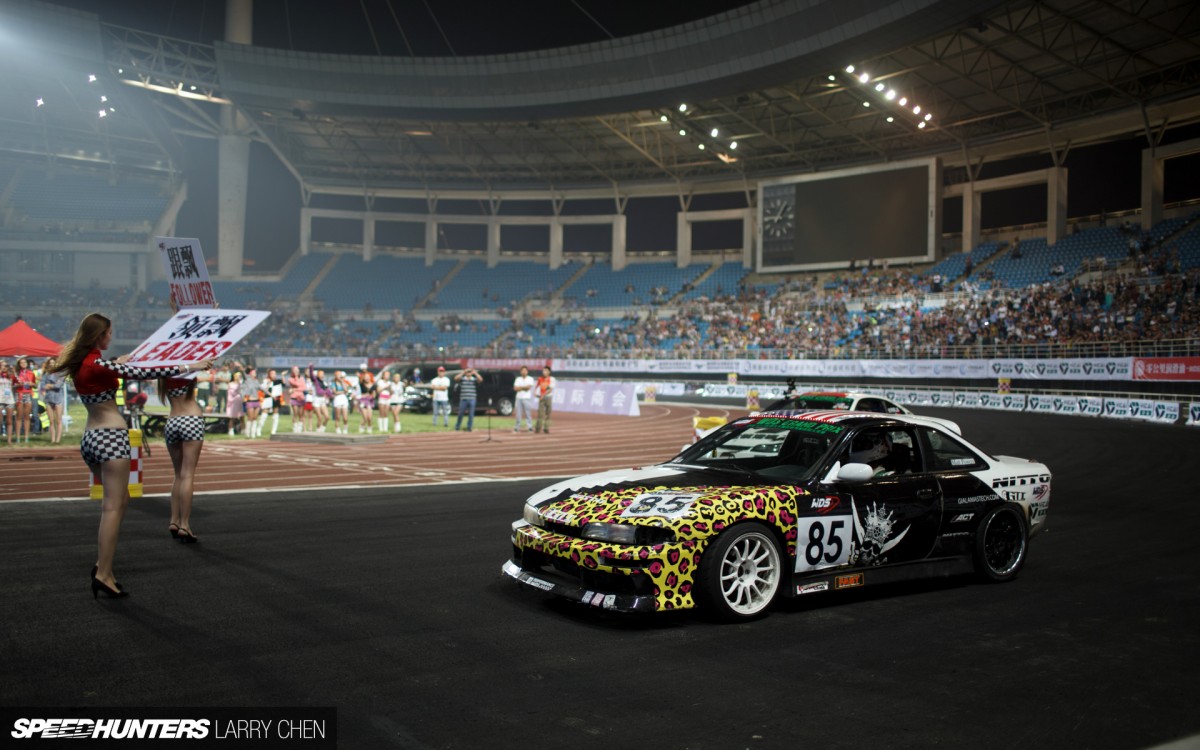 Kyle was not the only one to get knocked out by a lower qualifier. Matt lost to Chinese driver Han Bin in the top 16.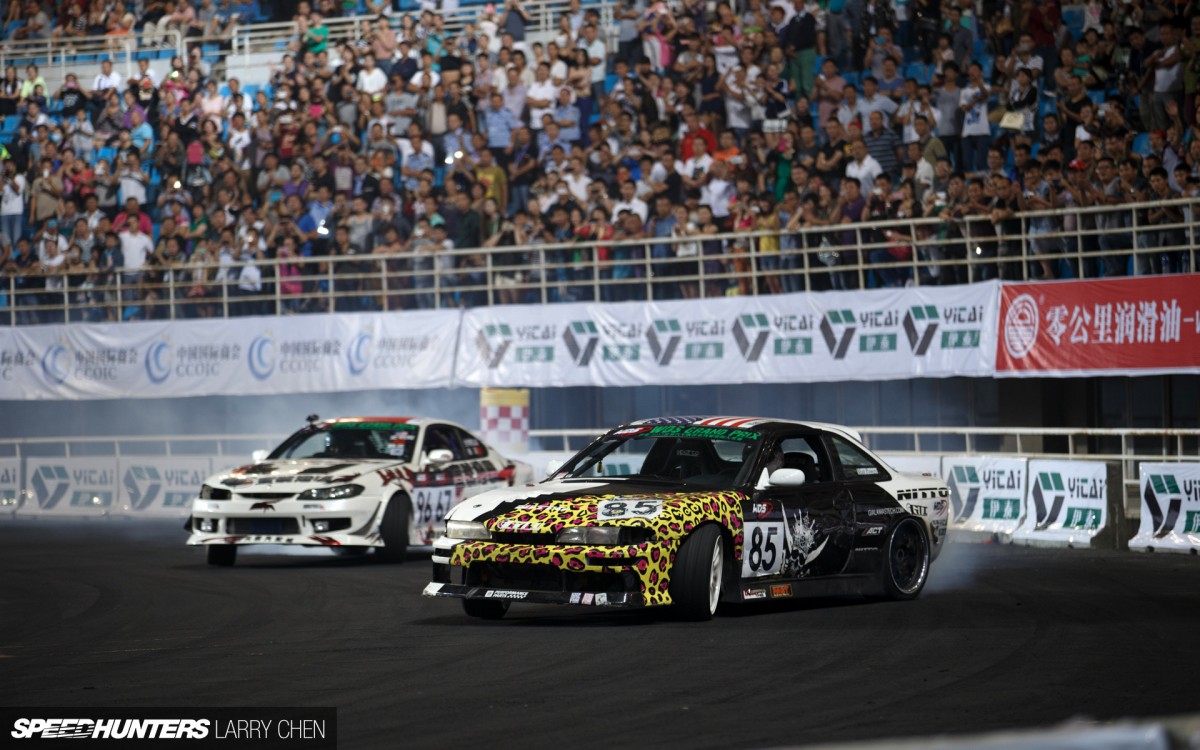 Just like Kyle's battle, there was a huge power deficit. Without a doubt the team will really have to work hard to add more power for the next round. Nitrous anyone?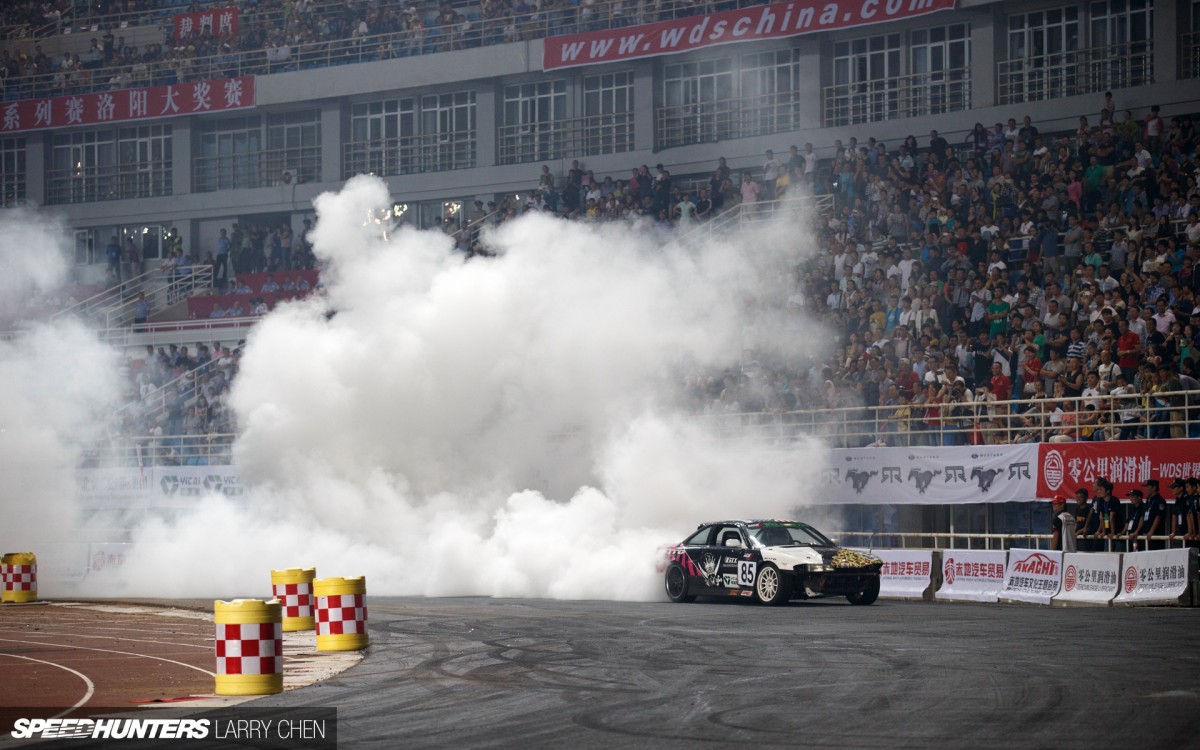 As promised Matt did another fourth gear burnout as he left the stadium.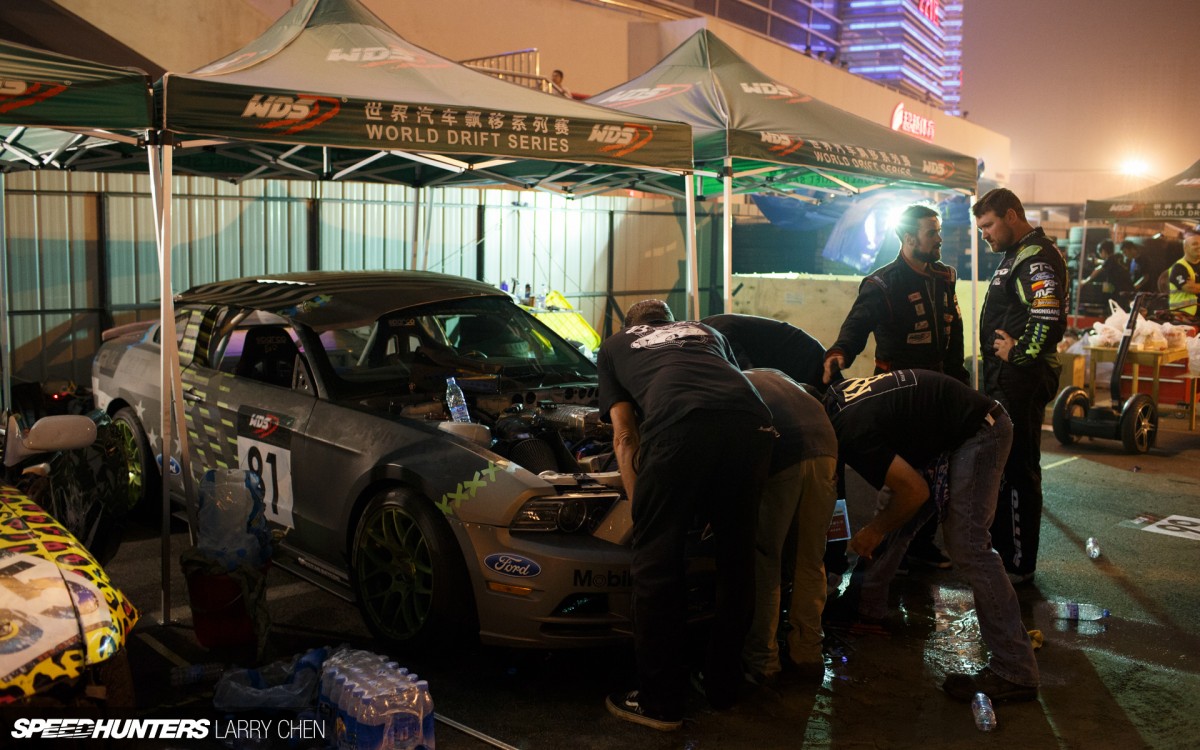 Ryan Litteral moved onto the top 8 bracket after going one more time with a Chinese driver. He was then scheduled to face Ser Ming Hui, but all of a sudden his radiator started leaking. One of the mechanics shoved a pair of pliers in the hole to stop the flow, and it worked.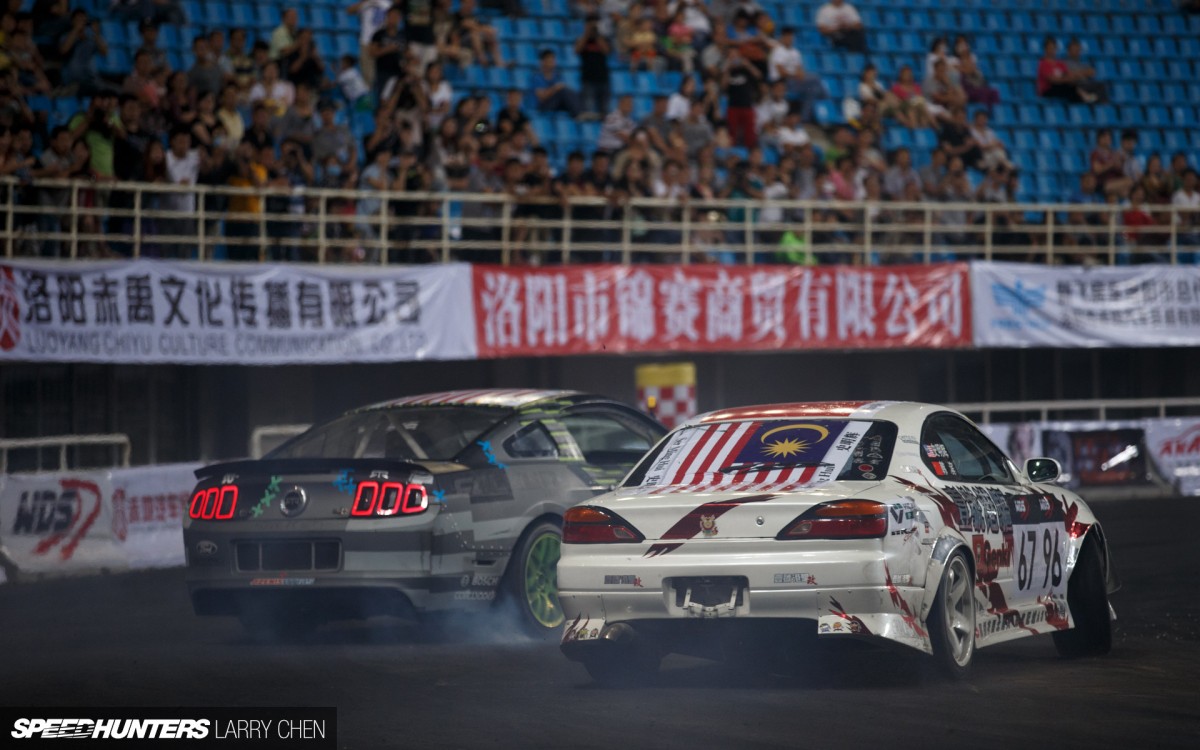 The car was working just great but Malaysian driver Ser Ming Hui was out for blood. Ryan did not move on.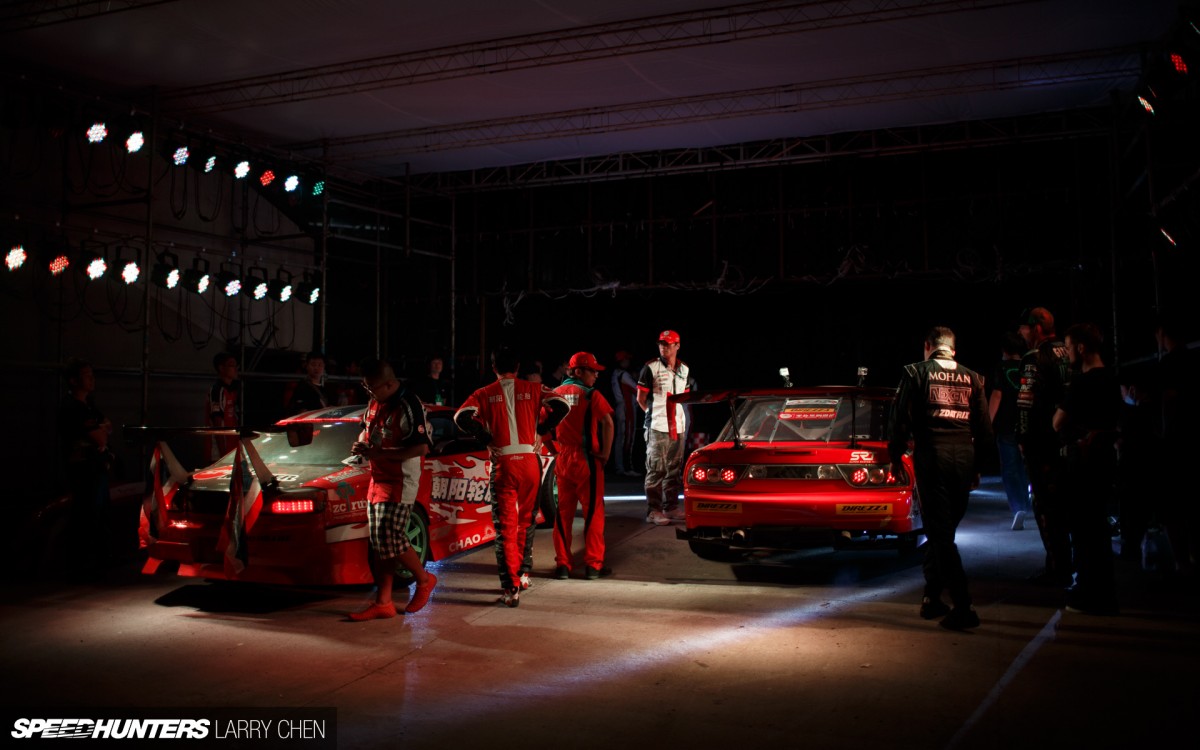 With all the American drivers knocked out except for Vaughn Gittin Jr. there was a possibility of an all-Chinese podium.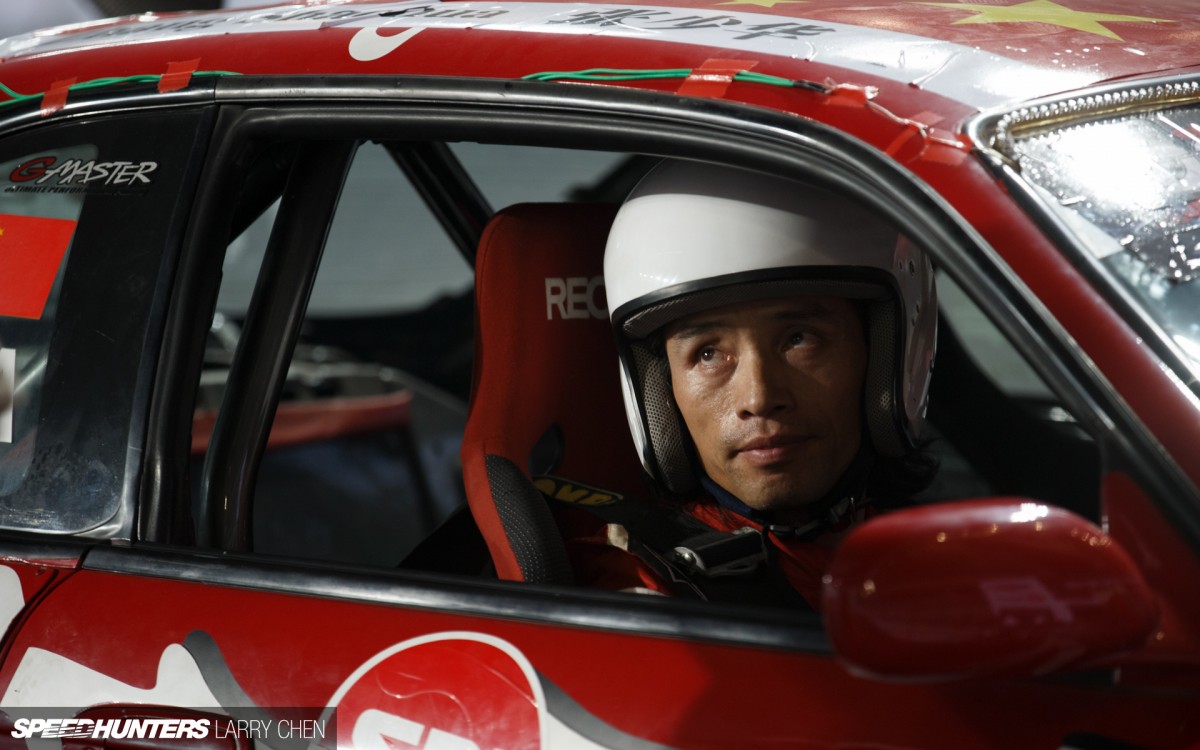 Zhang Shaohua and the Chao Yang Tire team, who were all on Vaughn's side of the top 16 bracket, lined up one by one to try and knock him out.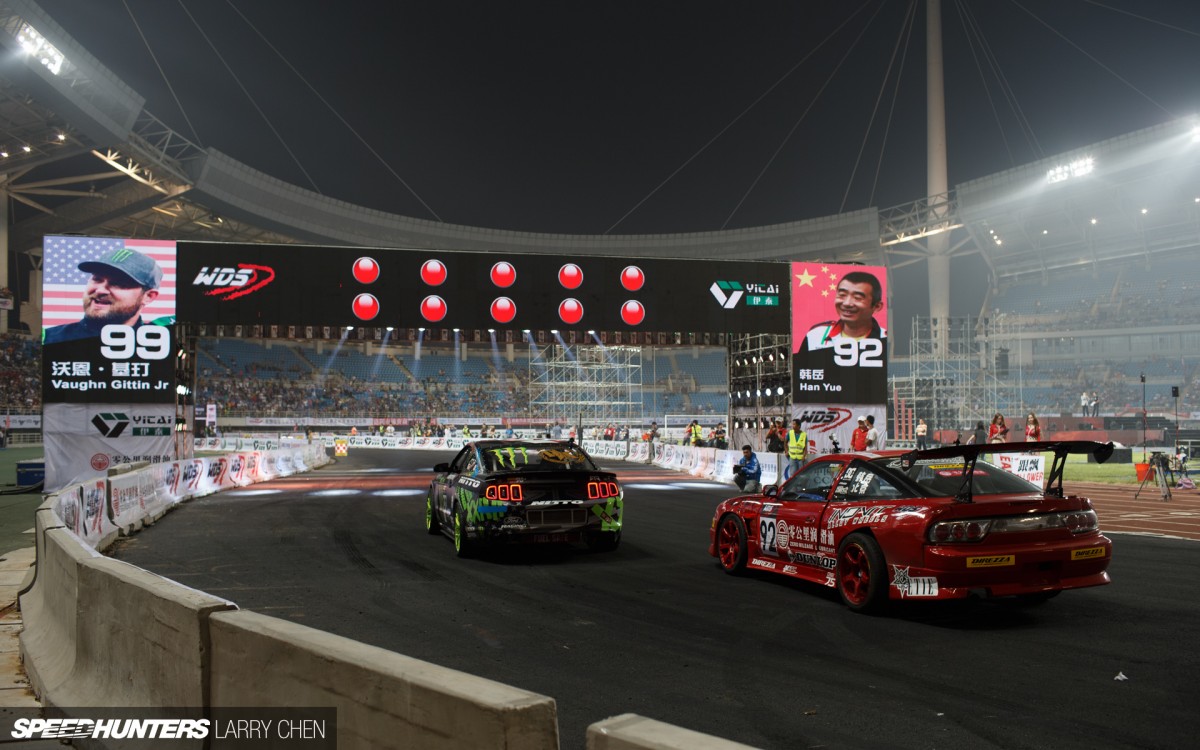 Vaughn's team logged everyones speeds and took notes on all of the opponents so he knew exactly what he was up against for each of the battles.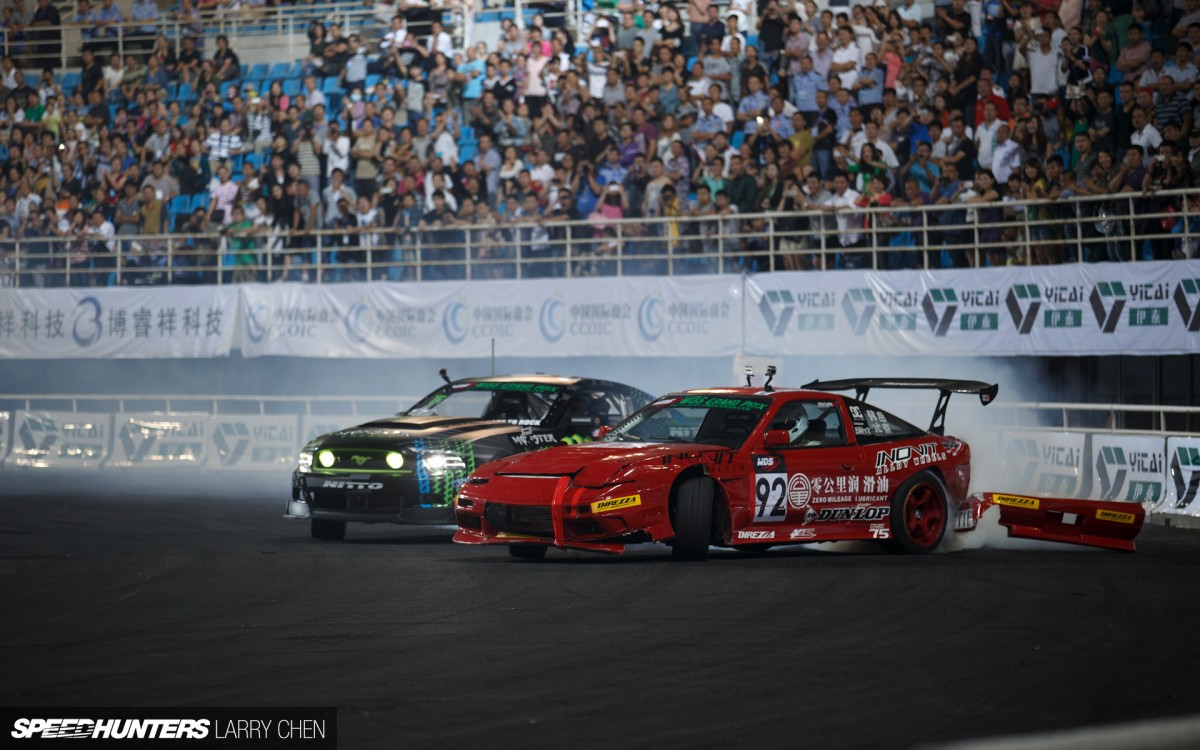 Chinese driver Han Yue held on for as long as he could, but he was no match for Vaughn.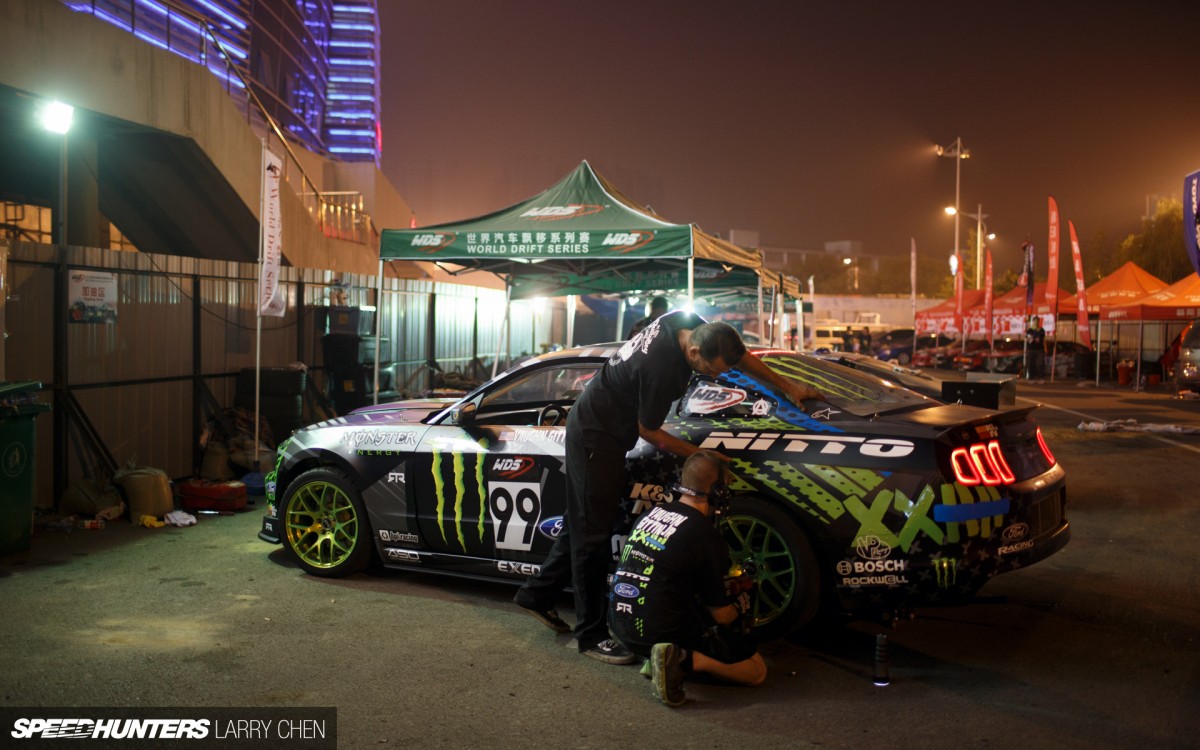 The hardest battle of the day for Vaughn would be in the top 4 bracket.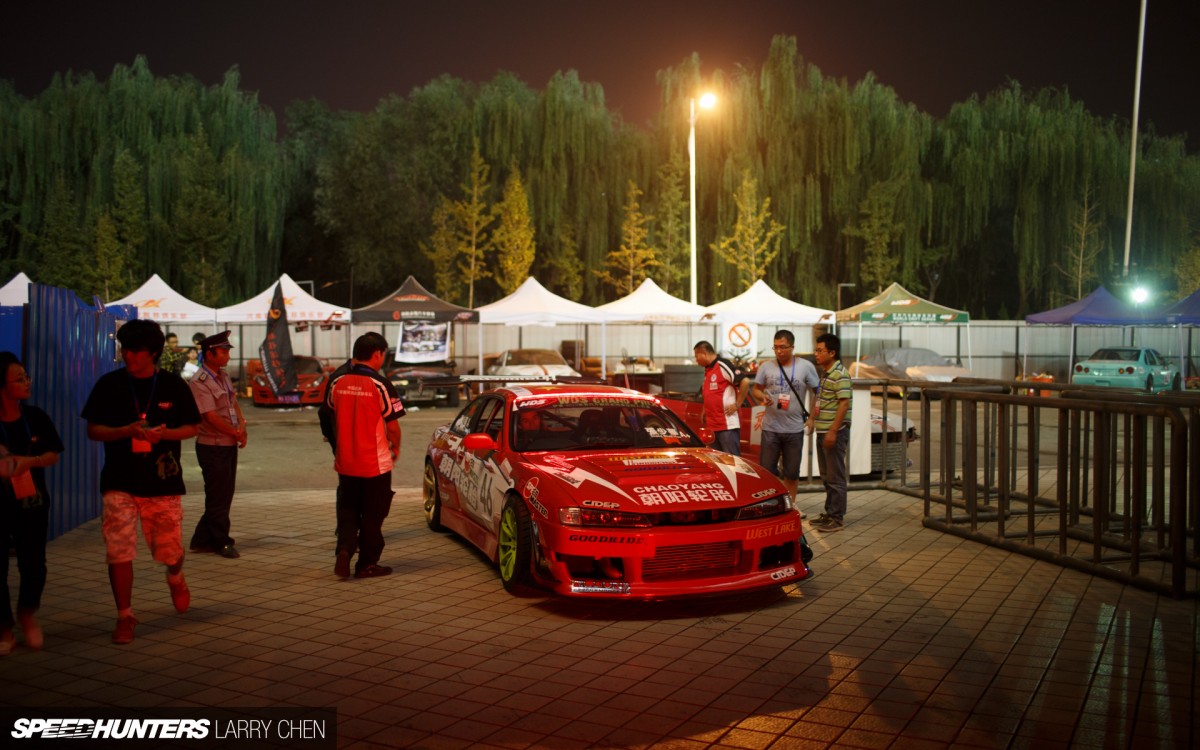 He was pitted against Zhang Shaohua in his super-quick S14. Under the hood was a 500hp SR20, but he also had nitrous – and probably not a little shot.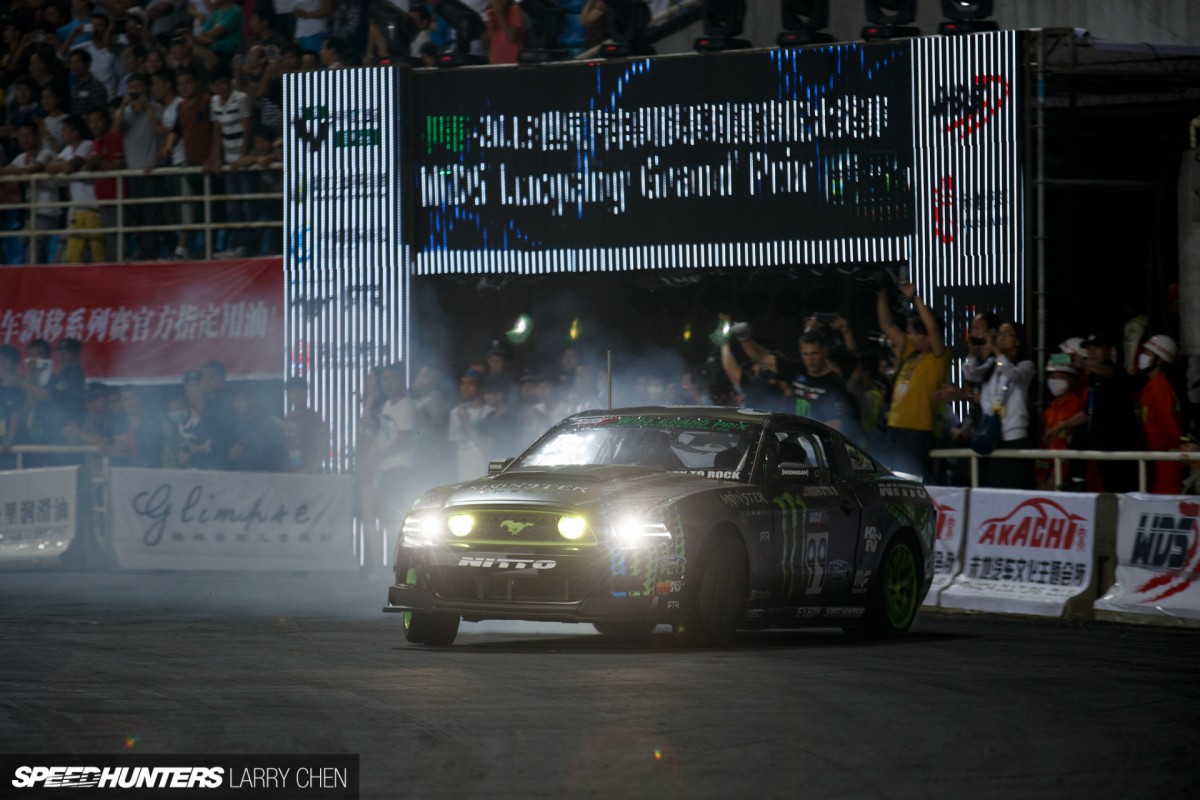 But Mr Zhang must have been pretty nervous, because he didn't even make it through the first transition, spinning out and gifting the win to Vaughn.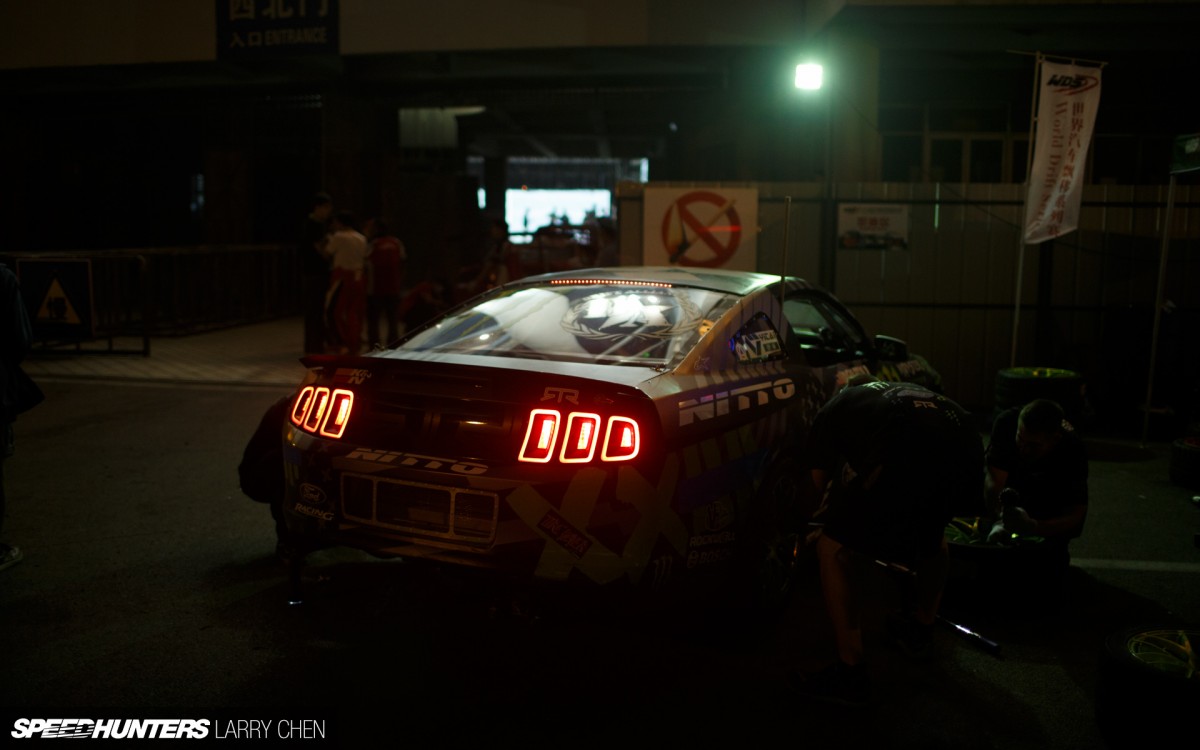 Just one more battle to go and Vaughn would take home his second win for this WDS China season.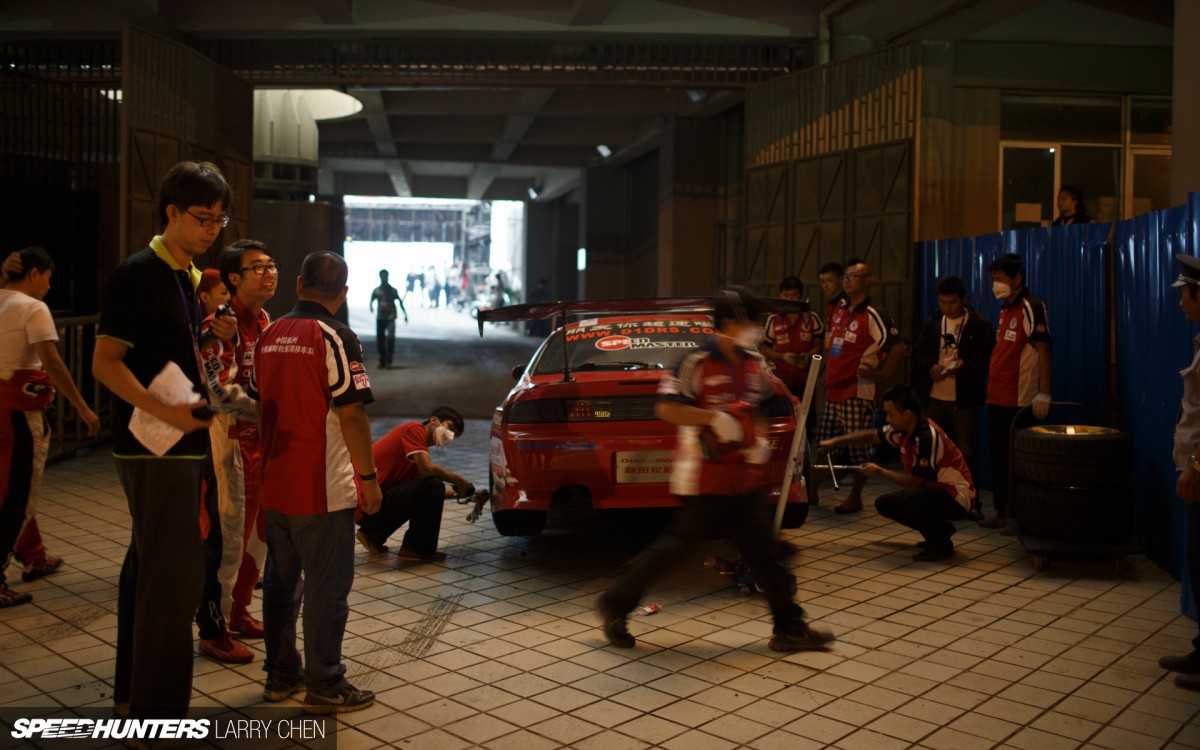 Zhang Shengjun was looking super strong all night and he even knocked out Ser Ming Hui, who of course took out two of the four American drivers.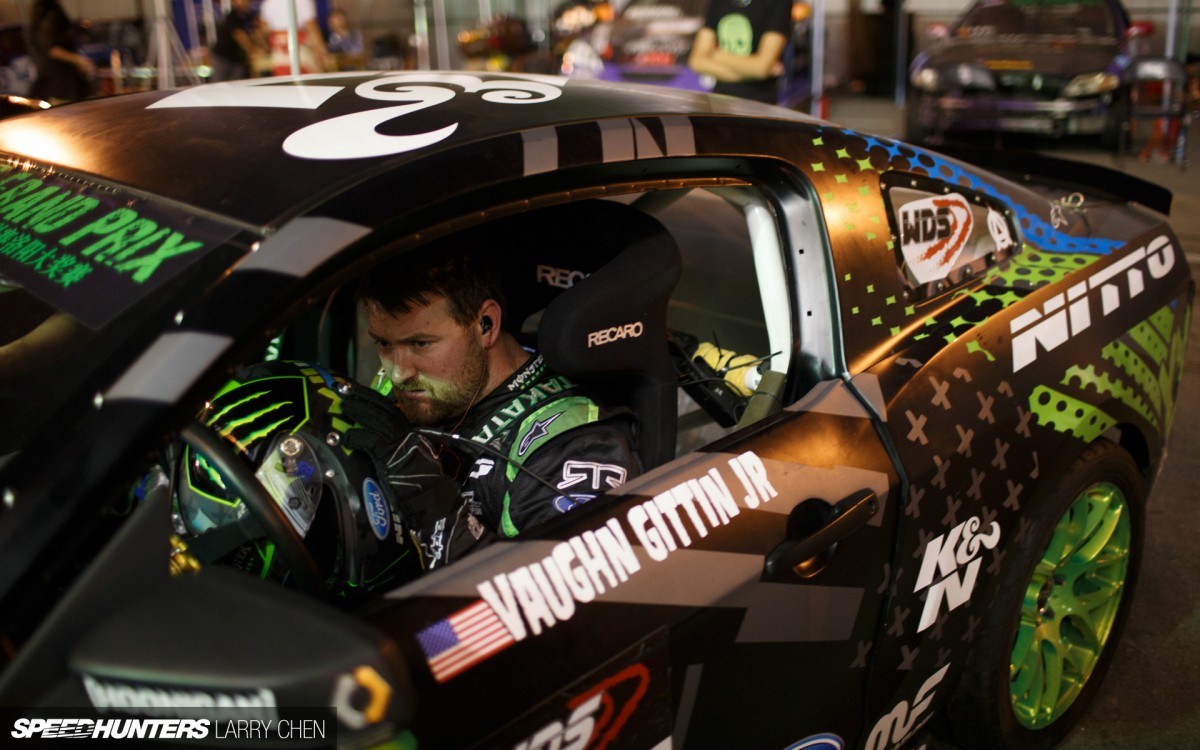 Word came in from Vaughn's spotter about the strategy that Zhang Shengjun had been using against his opponents. Basically as soon as the lights turned green, he would do a drag start all the way down the front straight.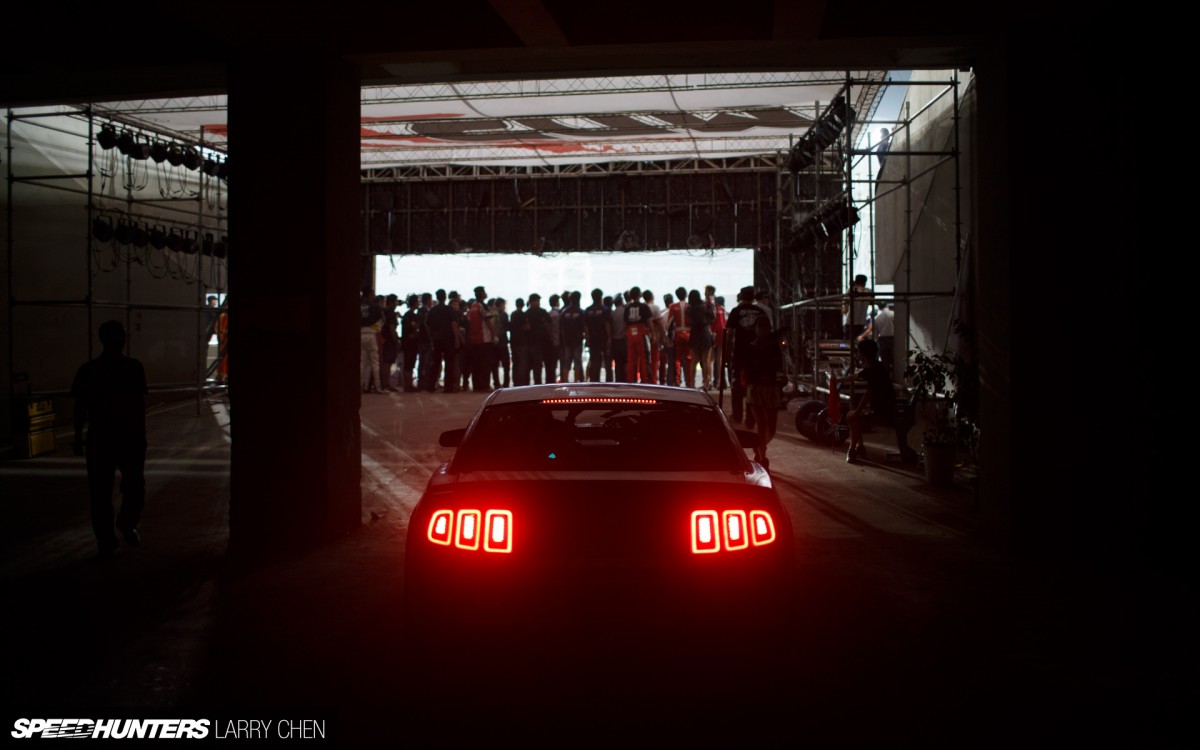 And with the help of nitrous and the lightweight nature of the S-chassis, who knew how much faster he would be than Vaughn's naturally aspirated Mustang RTR.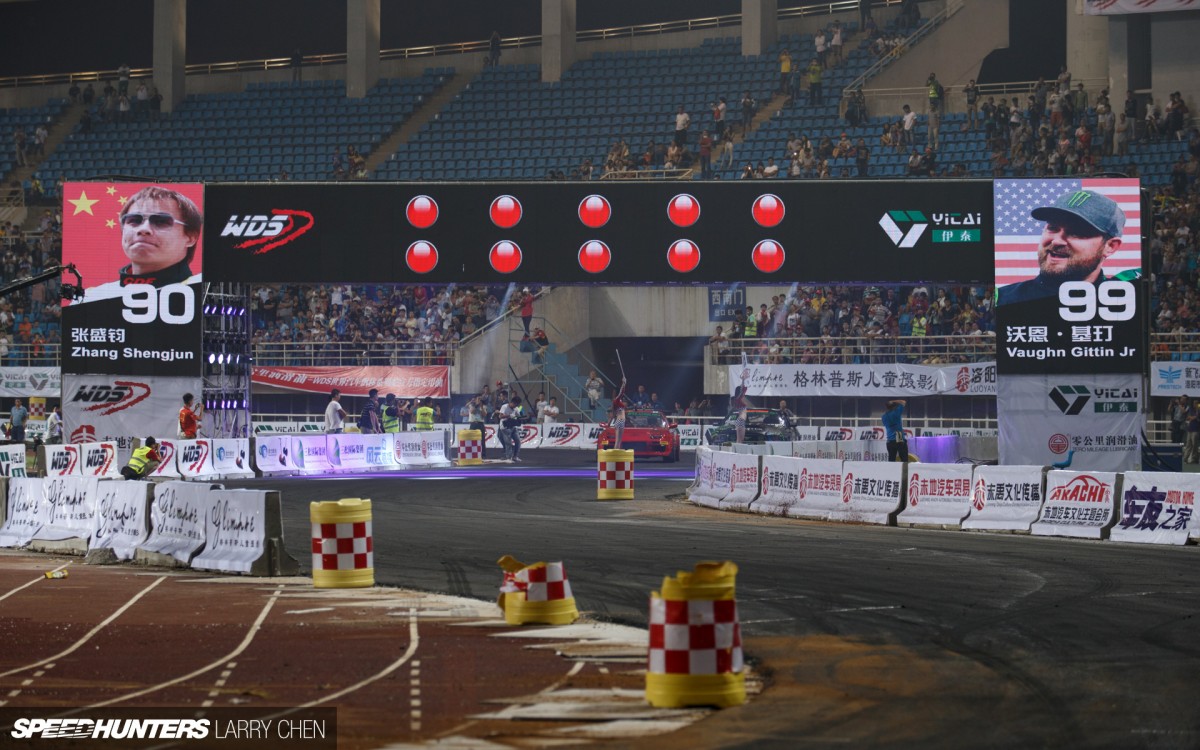 For Vaughn's lead run he took it slow at first and ran the same outside line that he was driving all night.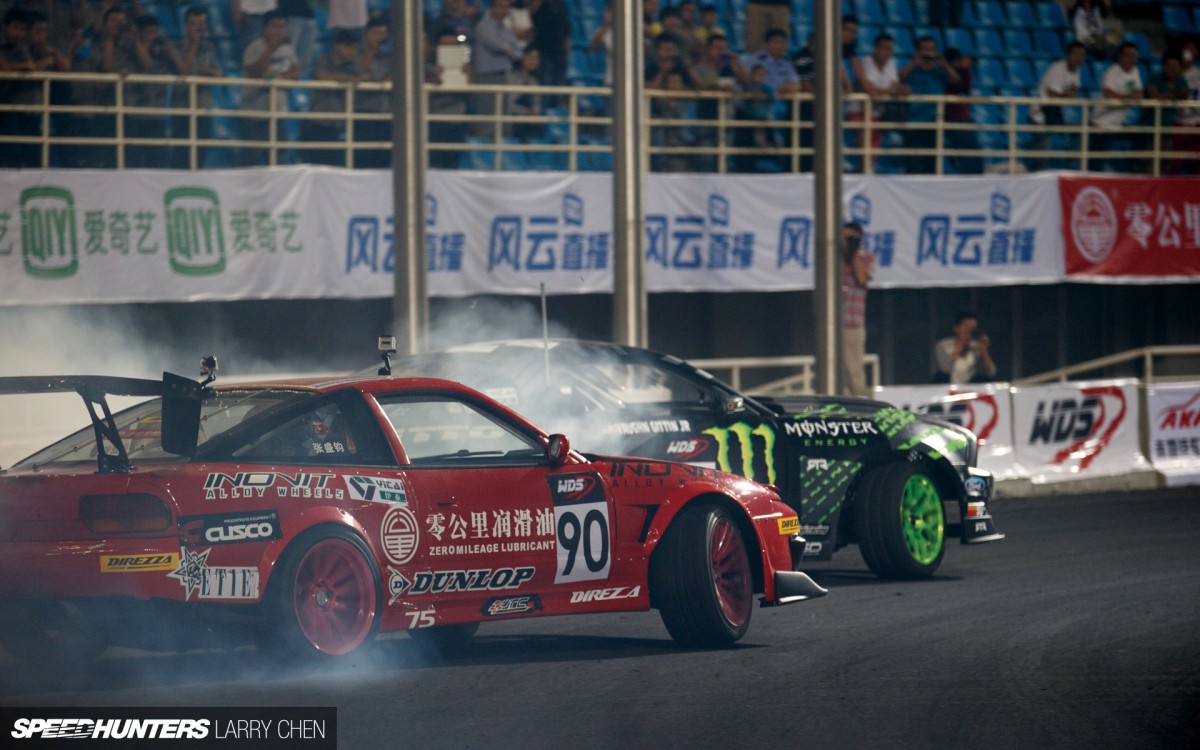 Zhang Shengjun stuck very close and you could tell that the car had lots of grip and power to be able to keep up with the Mustang.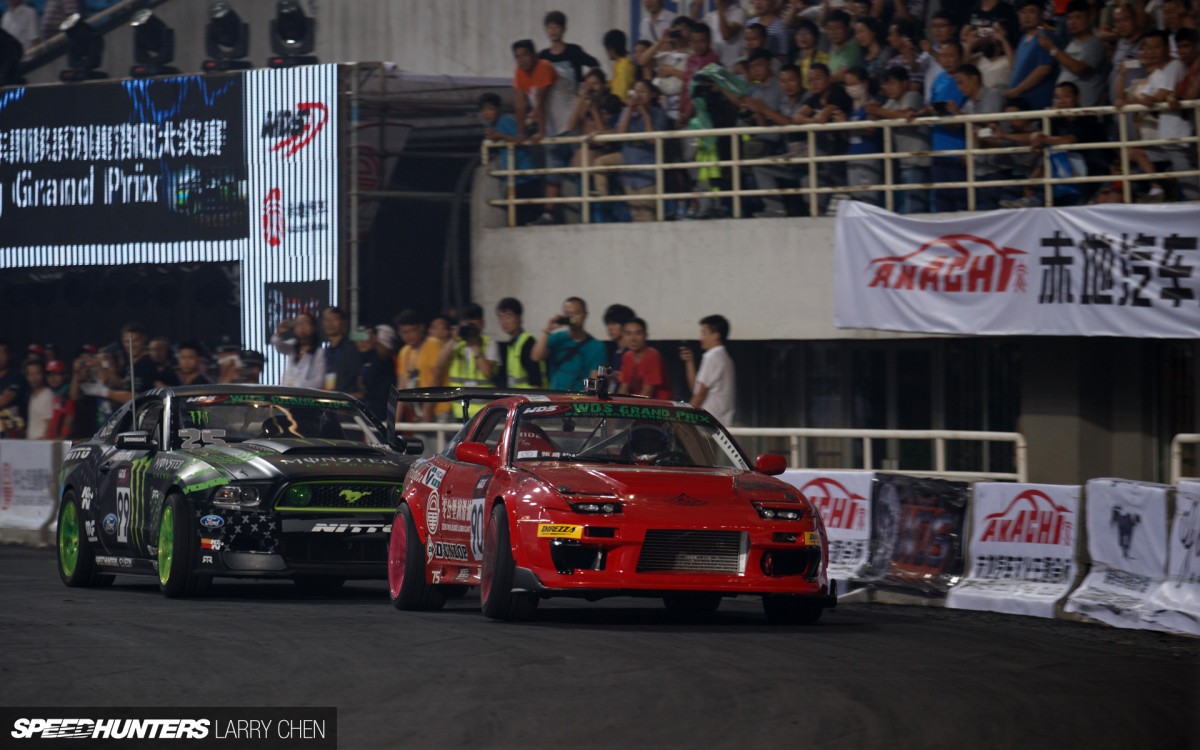 On Zhang's lead run he launched off the line hard as anticipated and took a very fast grip line into the straight. These guys just try to create a gap by any means possible, even if it means just grip driving around the first corner. In their mind a gap is a gap, and if you create it then you win.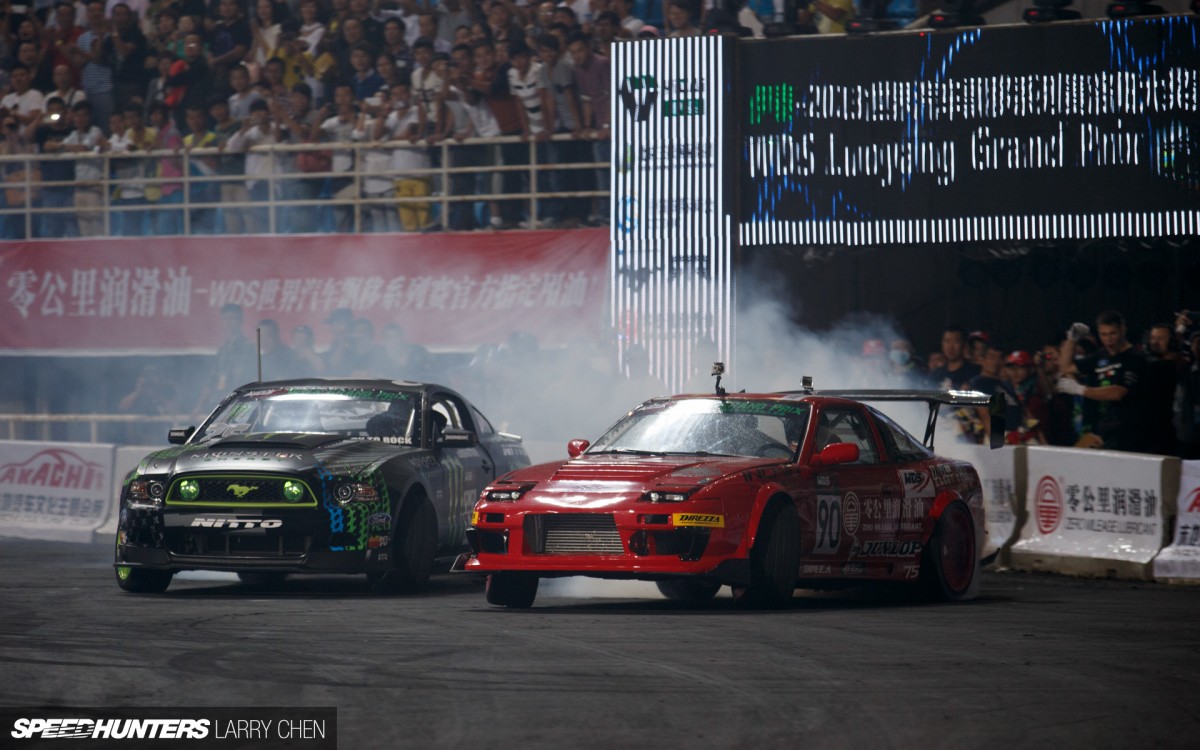 Since Vaughn got the heads up about Zhang's strategy, he was able to stick it very close throughout the entire course, even though the lead driver had a very nice line that stuck to the outside of the entire course.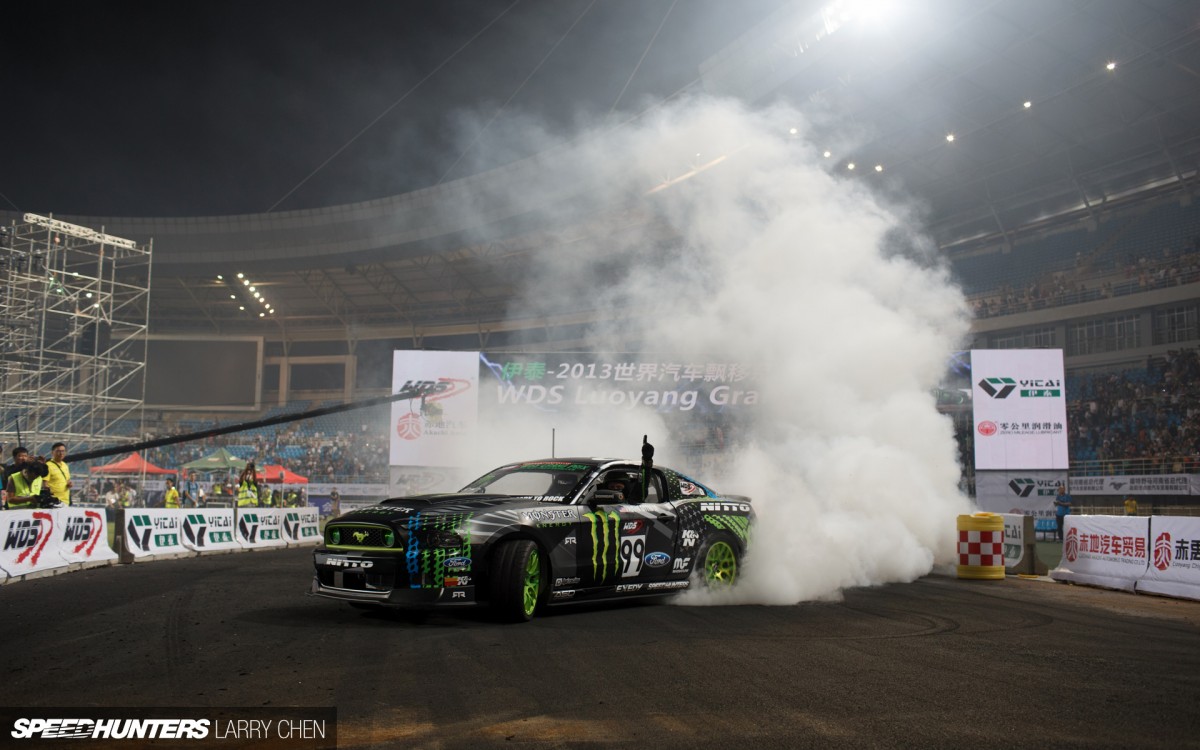 The judges awarded the win to Vaughn, which gives him a considerable lead in the championship.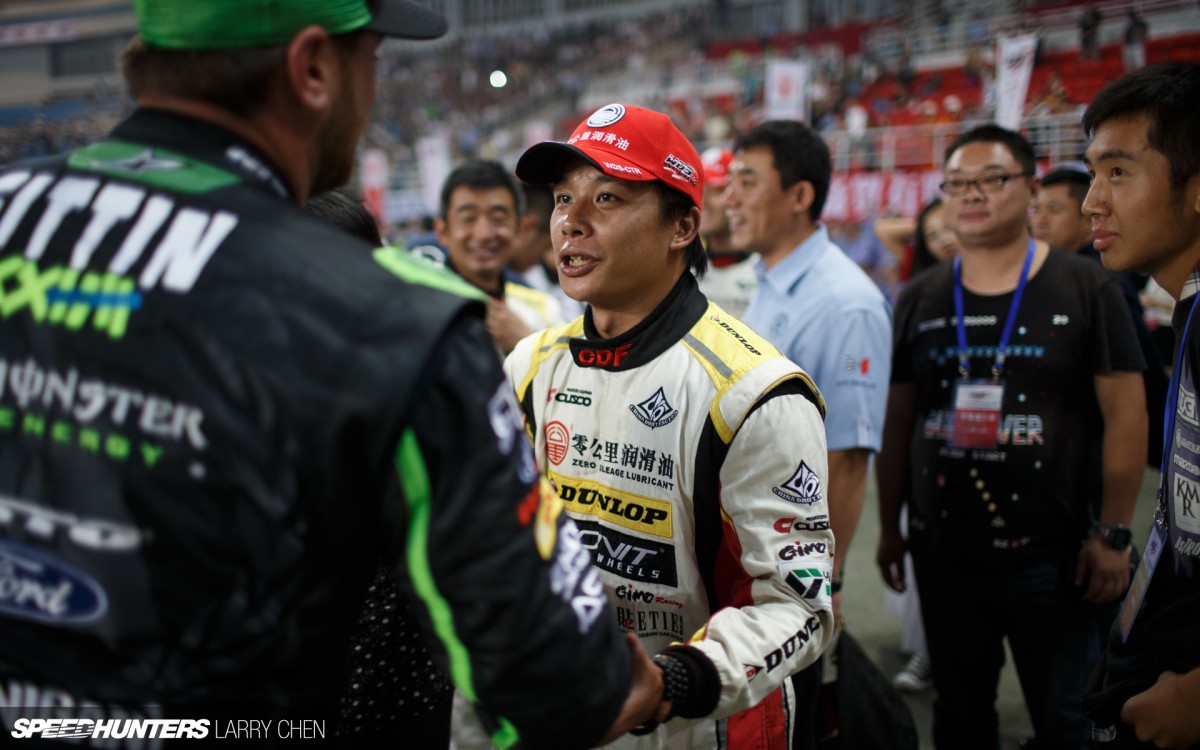 Honestly, it could have gone either way. Both drivers battled very hard, and any tiny mistake could have resulted in a flip. Those walls tend to suck you in pretty good.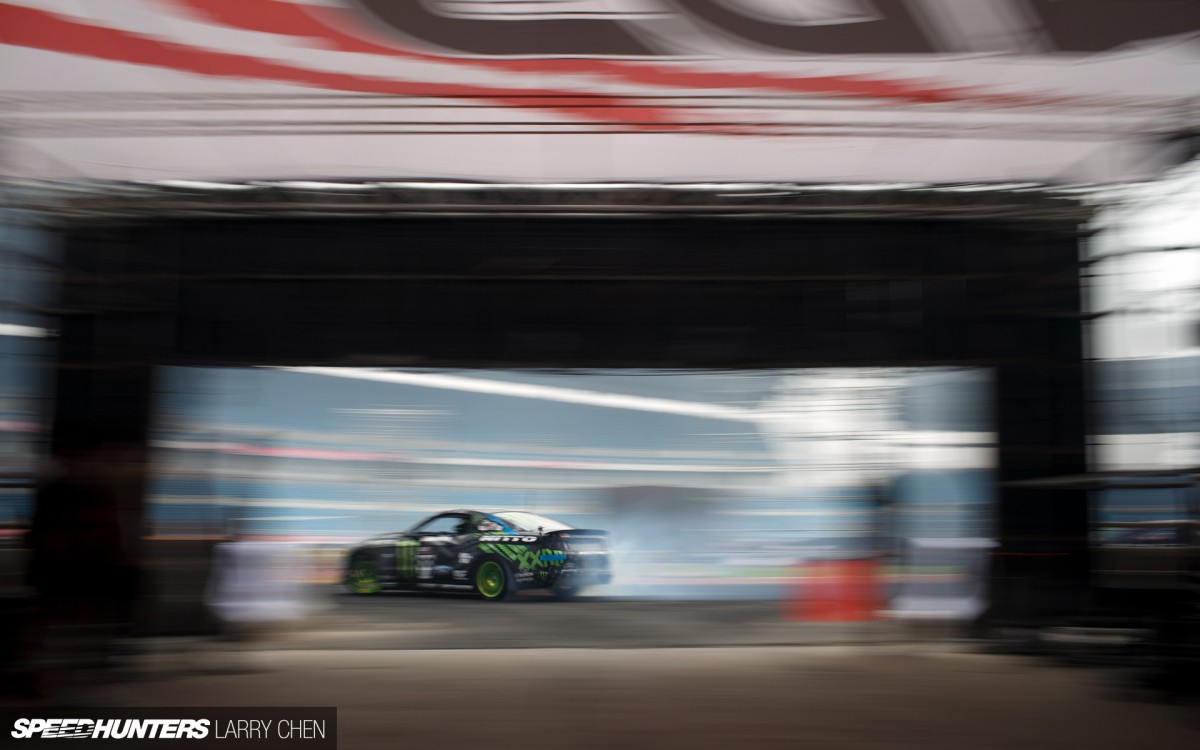 Hopefully Vaughn can continue this momentum to Irwindale for a shot at his second championship.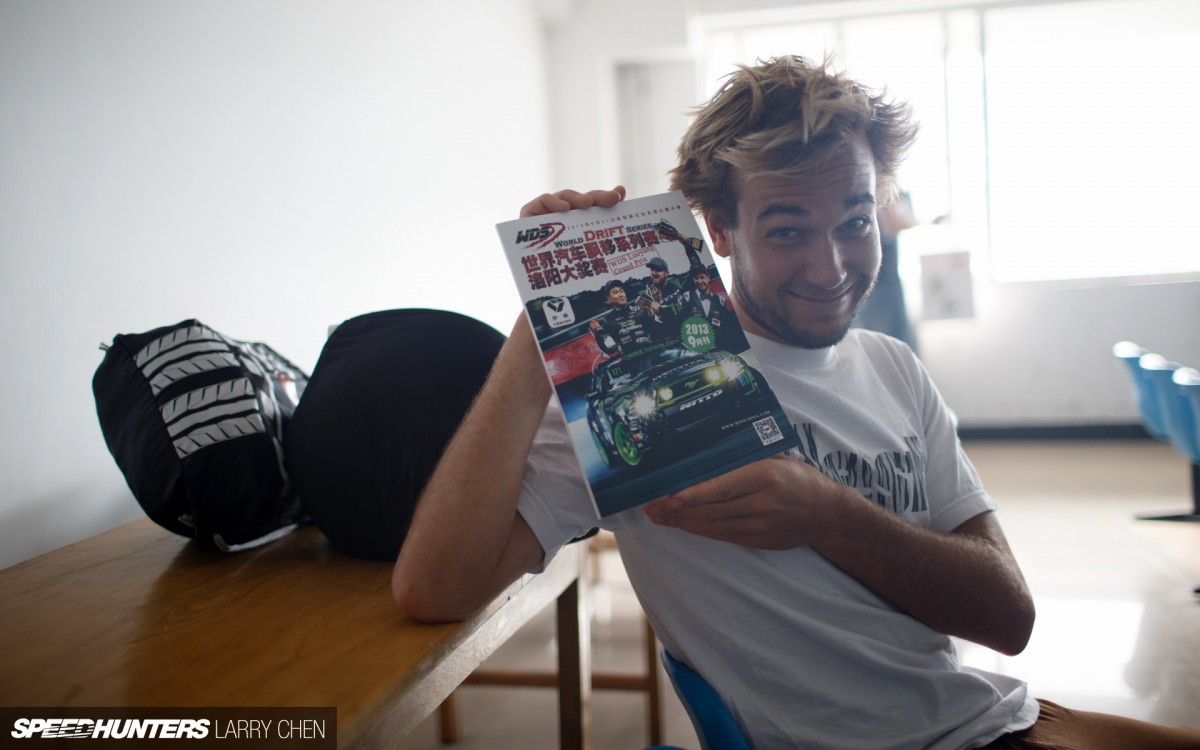 Matt has already decided to add more powers to his China car to compete with the big boys. It was good enough for the first few years, but now everyone has stepped up their game.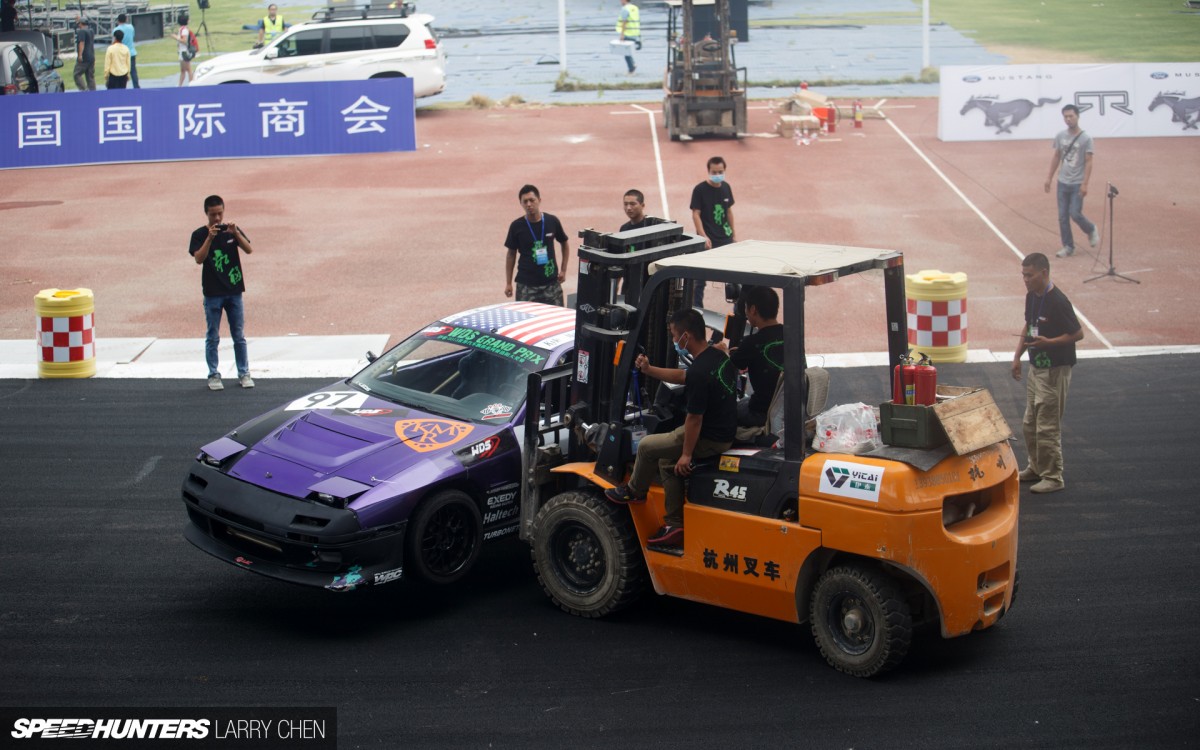 Hopefully Kyle Mohan can finally retire that tired old FC, but at least he had a chance to go out with a bang. It's not often that you qualify in first place.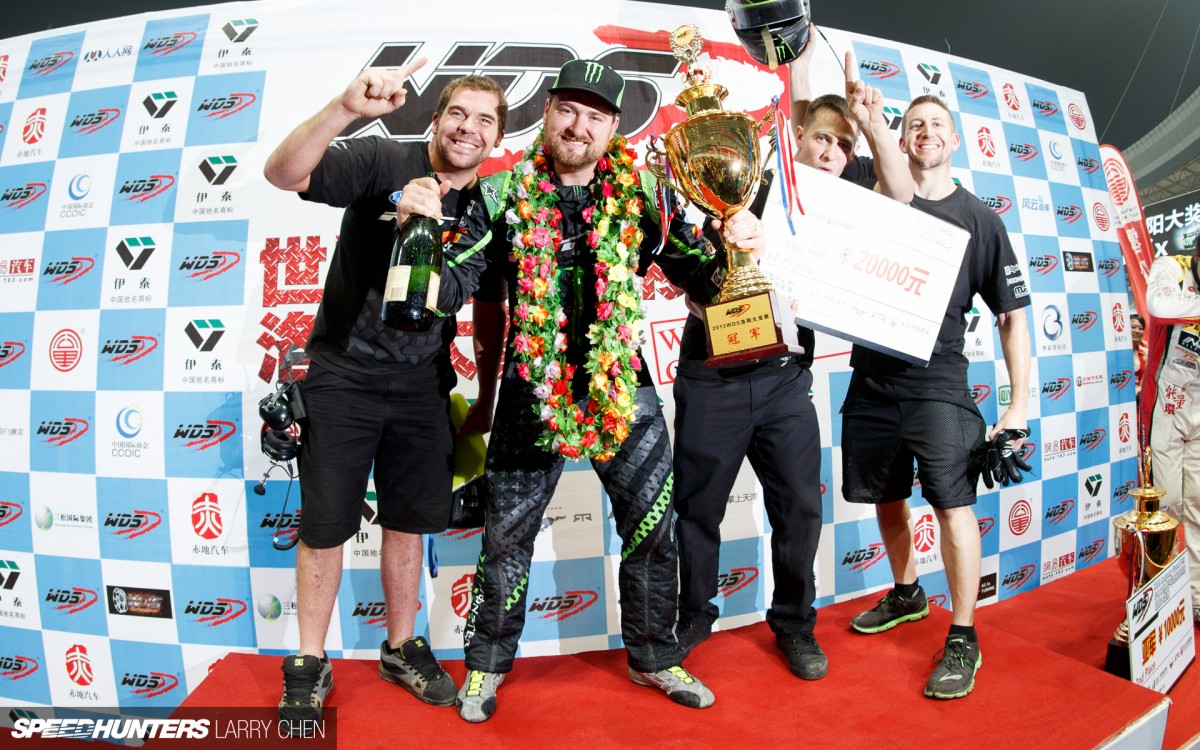 Congrats to Vaughn Gittin, Jr., Zhang Shengjun and Zhang Shaohua for their podium finishes.
World Drift Series China: Getting Sideways On The Streets